Location
Cromwell Hotel Stevenage
High Street
Stevenage
SG1 3AZ
United Kingdom
The Stevenage Wedding Fair set in this charming period hotel offers the chance to meet leading local suppliers & enjoy two fashion shows.
About this event
About The Stevenage Wedding Fair
The wedding fair offers a wonderful opportunity to meet leading exhibitors from the local area and beyond and to discuss your wedding plans and ideas in a relaxed informal atmosphere.
There is professional fashion held throughout the day on our signature catwalk featuring some of the very latest bridal gowns, bridesmaid outfits and often Menswear, together with an array of live entertainment.
The knowledgeable staff from Hotel Cromwell will be present to show you around the hotel, whilst the hotel will be dressed for the occasion.
Please click here to find out more and to reserve your arrival time
Admission and car parking are free of charge.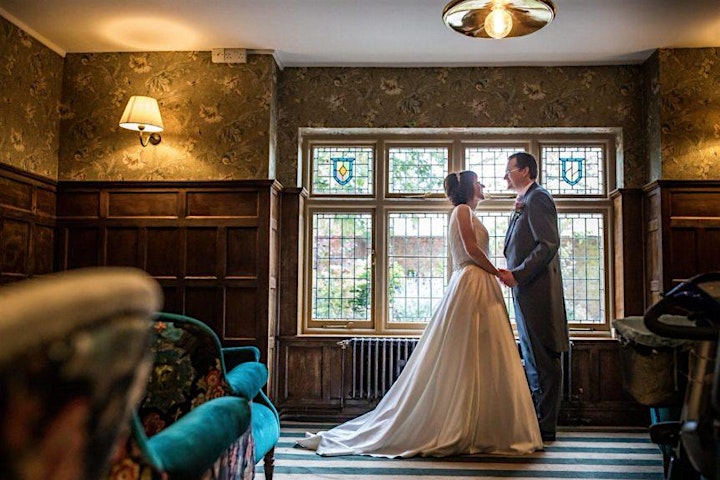 About Hotel Cromwell
The Hotel Cromwell, Stevenage is a historic boutique hotel with a unique history and certainly worth a visit. The grand fireplace inscribed with the date 1667 has been refurbished and is used as part of a comfortable seating area. The wooden panels lining some walls and corridors may not be original, but they offer a truly period feel.
The hotels historic 1930s clock has been given a much-needed refurbishment and, after being stuck at 3.15 for as long as anyone can remember, is now looking swish and telling the time once again. The Hotel Cromwell was owned by a French family in the 1920s and 1930s, and became well established.
During the Second World War it was reportedly used as a billet for Canadian pilots, and the famous orchestral conductor Sir Henry Wood frequently stayed there before his death in Hitchin in 1944. In 1963, an episode of cult television series The Saint was filmed there and its lead actor Roger Moore was a guest.
The peaceful outside area by our gazebo is perfect for your scenic pictures. Their Bridal Suite is the perfect space to relax and recuperate after your special day with its fully draped four-poster bed