The Story of Britain's Past and Future in the World (York Festival of Ideas...
Description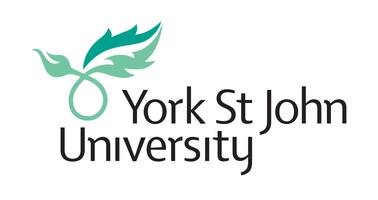 Saturday 10 June 2017, 1.30pm - 6.00pm (De Grey Building)

Brexit, Trump's election and Putin's aggressive policies have placed Britain in its most uncertain international position since 1945. Theresa May now has four key foreign policy choices available to her: to seek a new working relationship with Europe; strengthen the Anglo-American 'special relationship'; reignite ties to the Commonwealth; and either placate or resist Russia. Each course has its advantages but also throws up many dangers. What's more, with parliament, public opinion, and the media divided over Britain's place in the world, the government's ability to act decisively has been significantly reduced. Yet much confusion has emerged over Britain's past international relations. Historians have, in fact, missed a crucial opportunity to engage with both the public and decision-makers. This timely event, therefore, seeks to redress this issue. Six academics conducting research into Britain's past relations with Europe, the USA, the Commonwealth, and Russia will deliver papers considering Britain's current foreign policy options from a historical perspective. In doing so, they intend to fill in many gaps, while dispelling many myths, currently surrounding Britain's past. Moreover, the event will provide the audience with the opportunity to consider how Britain can constructively pursue the foreign policy options available to it.

Time Location Event
13:30-13:45 DG/Foyer Registration and Welcome
13:45-15:15 DG/125 Panel 1: The 'Special' Relationship?
Dr Matthew Hinds (DIIS), "Blood, Toil & Ideas": The Pursuit of a Collective
Anglo-American Memory during the Second World War
Dr Christopher Price (YSJU), Sound as a pound: the creation of the
modern world in the struggle for world leadership between Britain and the
USA in the 1930s and 1940s
Dr Ian Horwood (YSJU), US-UK Military Aviation Cooperation: Past,
Present and Future
15:15-15:30 DG/Foyer Break and Refreshments
15:30-17:00 DG/125 Panel 2: Britain and 'the Rest'?
Dr Piers Ludlow (LSE), Leadership or Detachment: Britain and Europe
since the Second World War
Dr Peter Whitewood (YSJU), Does Russia benefit from Brexit? Thinking
historically about Soviet/Russian-European relations.
Dr Robert Barnes (YSJU), The Commonwealth's Old (1945-1961) and New
(2019-?) 'Golden Age'?
17:00-18:00 DG/016 Break-out Rooms for small group discussion with academics.
DG/019
DG/123
For further information on events being hosted by York St John University in conjunction with Festival of Ideas 2017 please visit www.yorksj.ac.uk/events or visit the main FOI 2017 webpage
If you have any queries about this event please contact the Events Office on
t: 01904 876654 or e: events@yorksj.ac.uk