Event Information
Refund Policy
Contact the organiser to request a refund.
Eventbrite's fee is nonrefundable.
Part Two of Eight. Saxon London. Forkbeard, Folkmeets and restarting a City
About this Event
The years between the Romans and the Normans used to described as the Dark ages, partly because we didn't know much about what was happening. Gradually that darkness is clearing. As we find beautiful artifacts, brooches and swords, created by highly skilled artists, we are understanding more about those turbulent times and the huge upheavals that went on in Londonwic. We'll discover some personalities and events that have shaped London, in civic life, in the streets and in the songs. And we will go in search of the physical traces of Saxon London.
This is part of The Story of London. You can buy this single virtual tour but it is much cheaper to get the whole series.
Join four top flight Blue Badge Tourist Guides for a series of virtual tours – enjoy all 8 virtual tours for just £38.00.*
Eight weeks of great storytelling - 7pm every Sunday evening London time
Sit back, watch and listen as we witness London's very beginnings and follow its tale through the centuries as it evolves into the bustling metropolis of the Victorian age.
• What was it really like to be a merchant in the wheeling dealing medieval city? Or a lady-in-waiting at the Court of St James ?• What was considered to be a culinary delicacy in a well-to-do Georgian household? And how did those Elizabethan Londoners divert themselves from the hardships of their everyday toil?
Wherever you are In the world, whatever the size of you group , no social distancing, no masks just vivid history and great storytelling from a team of highly qualified, multi-award winning guides .
* Don't worry if you miss a Sunday or two – you can enjoy these virtual tours right up to the end of 2020 as part of your subscription.
To book a ticket for the entire series: https://storyoflondon.eventbrite.co.uk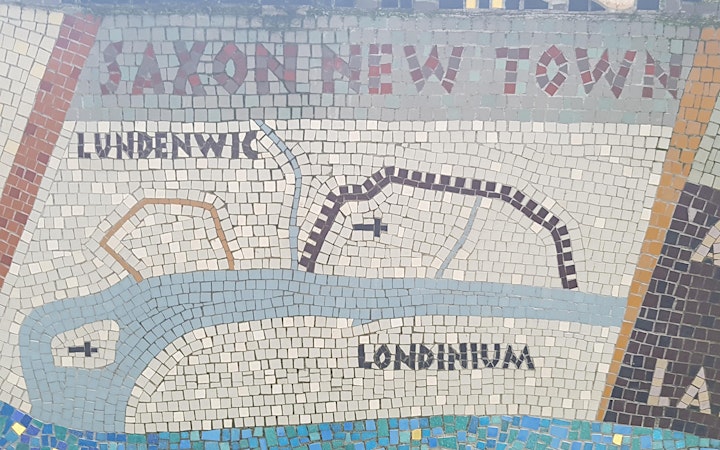 The series starts on the 25th Oct. To book an individual ticket for Episode One, Beginnings and Roman, have a look here:
https://www.eventbrite.co.uk/e/the-story-of-london-virtual-tour-season-episode-one-beginnings-tickets-125120110619?ref=eios
Part One of Eight. How London was formed & Roman Londinium.
London is one of the oldest cities in the world. Its story, however, starts a long time before the city's foundation by the Romans 2000 years ago. Find out what it would have been like to wander amongst the elephants in Trafalgar Square and the mammoths at Kings Cross.
Discover prehistoric London. Was it really founded by a Trojan prince? Is it really named after King Lud (and who on earth was he anyway)?
We will also explore the streets of the largest Roman city north of the Alps. A grand city named Londinium. Ravaged by a warrior queen, rebuilt to welcome a god-like Emperor. Remnants of Roman London can still be found all around us today, sometimes in the most unlikely places. Half a million years of London.
Date and Time
Location
Refund Policy
Contact the organiser to request a refund.
Eventbrite's fee is nonrefundable.