Refund policy
Contact the organiser to request a refund.
Eventbrite's fee is nonrefundable.
A series of eight Virtual Tours presented & curated by four top flight Blue Badge Tourist Guides
About this event
Join four top flight Blue Badge Tourist Guides for a series of virtual tours
Eight weeks of great storytelling - 7pm every Sunday evening London time
Sit back, watch and listen as we witness London's very beginnings and follow its tale through the centuries as it evolves into the bustling metropolis of the Victorian age.
• What was it really like to be a merchant in the wheeling dealing medieval city? Or a lady-in-waiting at the Court of St James ?
• What was considered to be a culinary delicacy in a well-to-do Georgian household? And how did those Elizabethan Londoners divert themselves from the hardships of their everyday toil?
Wherever you are In the world, whatever the size of your group , no social distancing, no masks just vivid history and great storytelling from a team of highly qualified, multi-award winning guides .
Tickets for individual tours will be available nearer the time. Or buy season membership for all 8 walks for just £38. Scroll down for more details
Don't worry if you miss a Sunday or two, with membership you can enjoy these virtual tours right up to the end of 2020.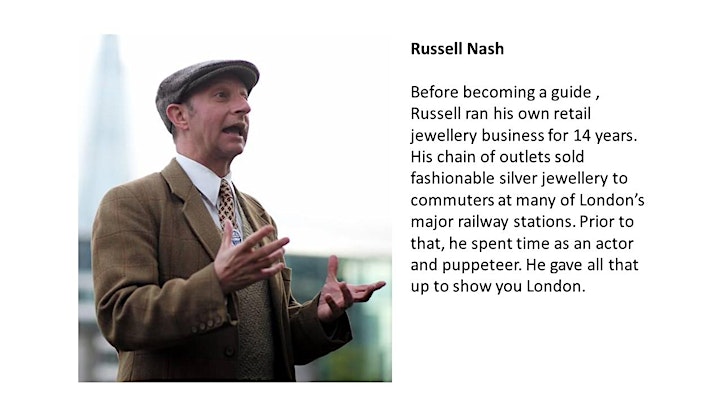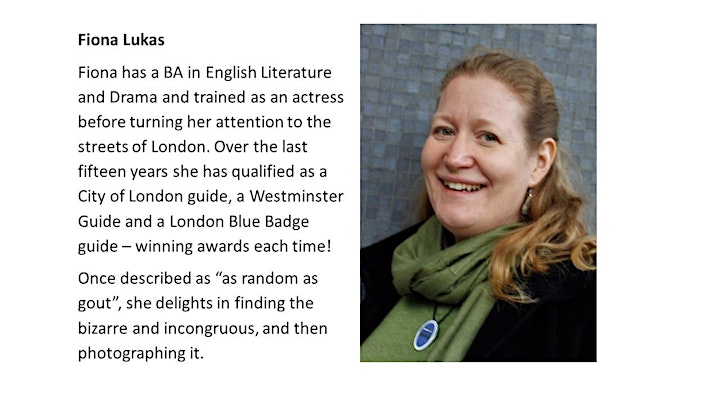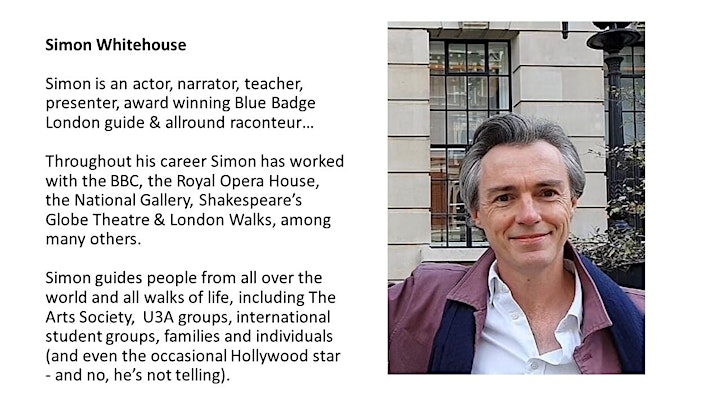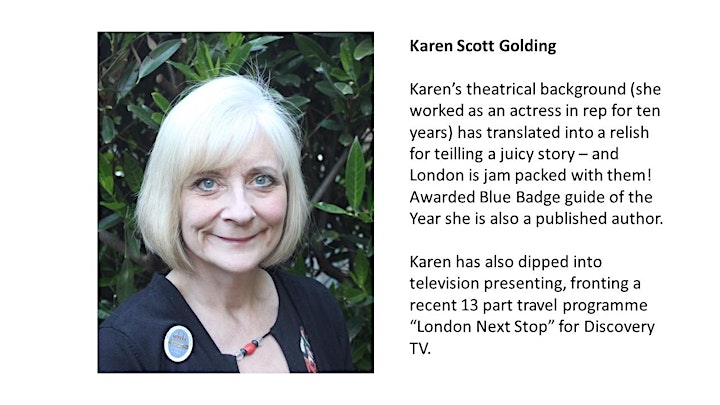 London Walks
London Walks is "the premier urban walking tour company in the entire world." It's the gold standard of this profession, this craft. We've been walking for over 50 years and pre -covid had a programme of over 100 walks each week, guided by award winning guides and professional experts. Over this summer we've gone online, with 5 star virtual tours for individuals and groups around the world. Find out more at Walks.com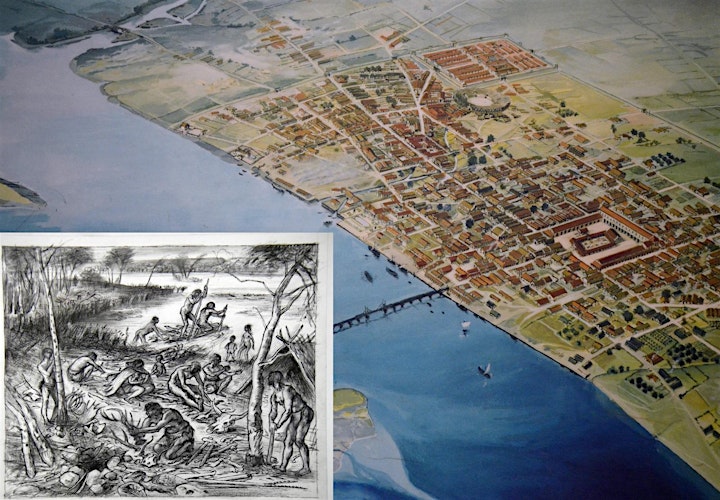 Episode 1. Beginnings. 25th Oct
How London was formed & Roman Londinium
Kicking off this virtual tour season we go back… way back.
London is one of the oldest cities in the world. Its story, however, starts a long time before the city's foundation by the Romans 2000 years ago. Find out what it would have been like to wander amongst the elephants in Trafalgar Square and the mammoths at Kings Cross.
Discover prehistoric London. Was it really founded by a Trojan prince? Is it really named after King Lud (and who on earth was he anyway)?
£10 Tickets for just this episode are available here from 19th Oct: https://www.eventbrite.co.uk/e/the-story-of-london-virtual-tour-season-episode-one-beginnings-tickets-125120110619?ref=eios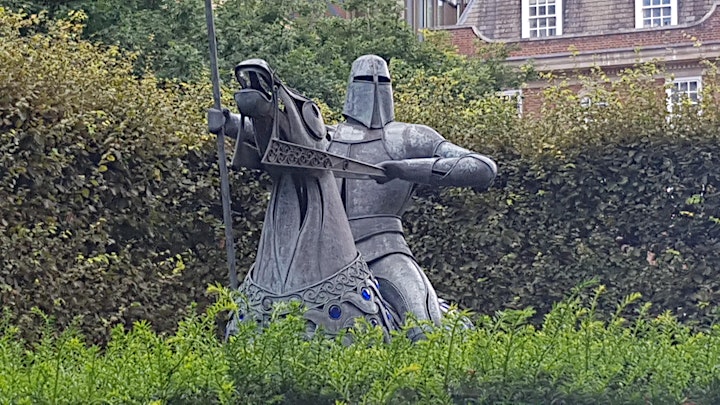 Episode 2. Saxon London. 1st Nov.
Forkbeard, Folkmeets and restarting a city
The years between the Romans and the Normans used to be described as the Dark Ages, partly because we didn't know much about what happened.
Gradually that darkness is clearing.
As we find beautiful artefacts, brooches and swords, created by highly skilled artists, we are understanding more about those turbulent times and the huge upheavals that went on in Londonwic.
We'll discuss some of the personalities and events that have shaped London – in civic life, in the streets and in the songs. And we will go in search of the physical traces of Saxon London.
£10 tickets for just this tour will be available from 26th Oct, subject to availability: https://saxonstoryoflondon.eventbrite.co.uk
Episode 3. Medieval London. 8th Nov.
Monks, Mysteries, Muck & Mayhem
Take the worst smell you can imagine… and imagine that permeating your nostrils ten times a day… welcome to medieval London!
On our virtual tour we'll see the 'sights', eat & shop medieval style & meet the movers and shakers of the Middle Ages.
We'll meander down the narrow lanes (avoiding the chamberpots being emptied from above....witness the construction of William the Conqueror's terrifying Tower… meet the Lord Mayor Dick Whittington at his newly built Guildhall… all the while meandering through a myriad maze of lanes and cramped courts packed with 100,000 people living cheek by jowl… We'll 'brush' with the Black Death, learn a 'craft' with a young apprentice and meditate with monks at Westminster Abbey.
Hold your noses, saddle up your horse and cart, and get ready for our virtual tour of medieval London.....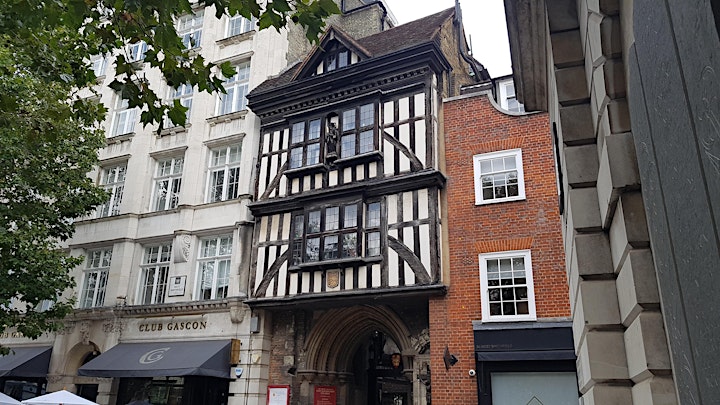 Episode 4. Tudor London. 15th Nov.
A snapshot of Tudor London, still compact, but with suburbs starting to stretch outside her walls. A growing population, albeit one regularly ravaged by disease. Medicine was hit and miss. As London grew, so did her infrastructure, supplying water and food to her inhabitants.
The main highway was the Thames, except when she froze over. There was a printing press in Fleet St and across the river in Bankside the players set up theatres, a golden age of literature was emerging. The reformation and the dissolution of the monasteries meant great upheaval for some. How much did they effect most Londoners? How did they stay healthy? What did they eat, drink, wear and do for fun?
Some of our best known monarchs were the Tudors, strong personalities whose wishes and desires have shaped our country. We'll cast our eyes from Royal palaces and prisons and everything in between. As London, the capital city, starts to swagger.
Episode 5. The Stuarts. 22nd Nov
Plague! Fire! Revolution!
On this virtual tour we'll see the sights of London in the mid-late 1600s as the foundations are laid for the modern City we know today.
We'll rub shoulders with naughty Nell Gwynne, one of the first actresses to catch the king's eye at his newly opened theatre! We'll stare wide-eyed as a careless baker unwittingly causes the medieval city to go up in flames… We greet the great Sir Christopher Wren as he quickly draws up his designs for the new modern London (including a revolutionary cathedral that shocked the city fathers). We'll cosy up and have a cuppa in the hotbeds of revolution – the new coffee shops. We'll encounter the experience of every day Londoners as we peek at the diary of Samuel Pepys and hold his hand through an excruciating operation! We'll take a stroll through the fashionable new squares as London expands westwards… so step into your carriage, wear your full bottomed wigs & prepare for a virtual ride through Restoration London!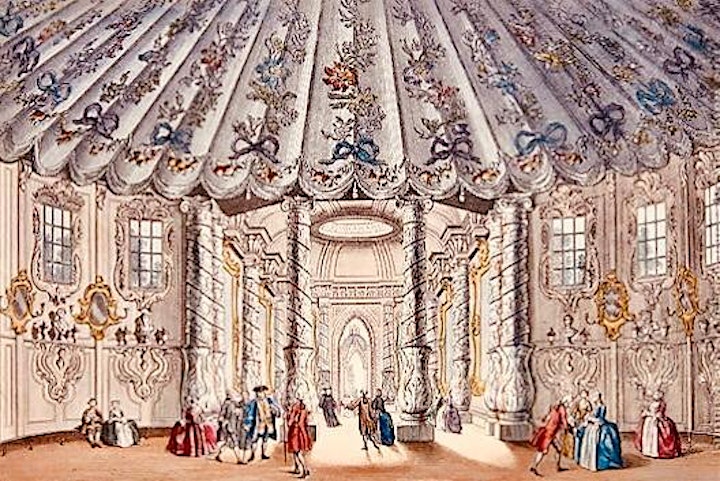 Episode 6. Georgian London. 29th Nov.
From the Pleasure Gardens of Vauxhall to the refined ritual of tea drinking, we meet some of London's nouveau riche as they revel in the novel delights of commercialised leisure.
But there is always a flip side - this is the age lawlessness , highwaymen and the evils of gin.
The 18th century sees the city grow in energy and verve - inspired by the new ideas of the Enlightenment Movement.
The Grand Tour excites aristocracy to embrace and recreate all things cultural in their London mansions from the Earl of Burlington to Sir John Soane and
London artist and engraver , William Hogarth, encapsulates it all in minute, satirical detail capturing some of the less reasonable behaviour of the Age of Reason!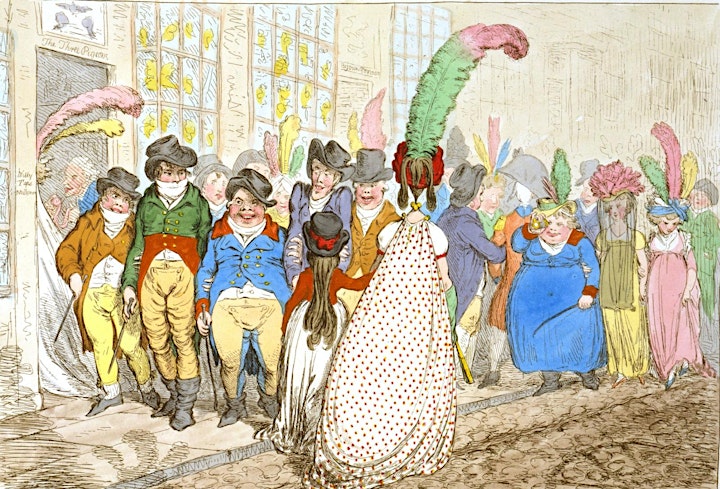 Episode 7. The Regency. 6th Dec.
Ah, the Regency….powdered wigs, Jane Austen, a monstrous, obese Prince and the grand boulevards of an expanding capital city.
Whilst these things are certainly true, there was a lot more to the London of the late 18th, early 19th century than that. Politics were in turmoil and revolution was in the air. The most sustained civil unrest in London's history took place. The so called 'Bloody Code' meant that there were over 200 capital offences..
People flocked to London from the countryside, poverty and squalor bedevilled much of the city. A prime minister was assassinated. Napoleon defeated. The finest marble statues of the ancient world arrived. Beau Brummell held sway at the swankiest parties. Babbage and Lovelace worked on proto-computers. The West End was rebuilt.
The tumultuous, scandalous, far reaching, city changing Regency.
Episode 8. Victorian London . 13th Dec.
Queen Victoria. The British Empire personified. But behind the grandiose facades of the city's lavish new buildings, from the fairytale gothic of Kings Cross St Pancras to the neo-classical pomp of the British Museum - the reality for most Londoners is rather less glorious.
As the machinations of the Industrial Revolution transform the city, the urban sprawl spreads - new suburbs to the West but also notorious slums to the East. 
We'll explore some of that Victorian underbelly, down dark alleys and rat infested sewers as well as peeking into the well-to-do drawing rooms of London's growing middle class.
The Deal
Season membership is £38, just £4.75/ tour. That's under half the price of buying all the tours individually. Tickets for individual tours will be available nearer the date, subject to availability. (See links below for booking and more details.)
The tours will be recorded, membership will give you access to the recordings until the end of 2020. So plenty of time to catch up if you can't join in live one week. Or, if 7pm on Sunday doesn't suit you, buy membership and you can watch each tour at whatever time you like, they will be uploaded weekly once they have happened.
Sit back, relax, and let us tell you a story.....