Description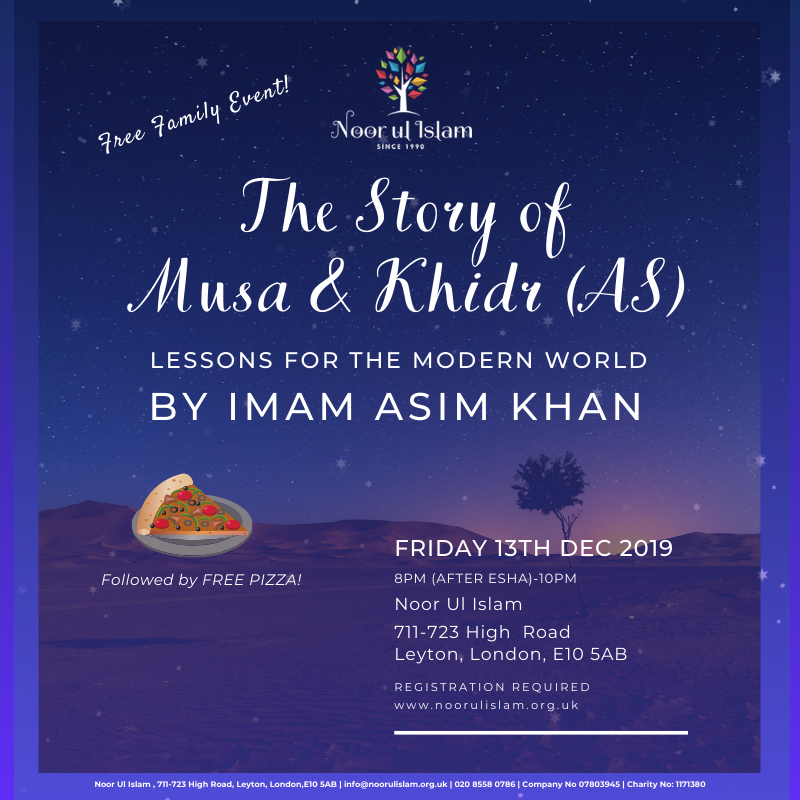 Noor Ul Islam Presents
The Story of Musa & Khidr (AS): Lessons for the modern world by Imam Asim Khan
Come and join us with your family and friends for a heart warming evening to experience our first ever Story Night and FREE Pizza!

The objective of this short talk is to take beneficial lessons from the past and reflect on how we can practically implement it in today's age.
Limited Spaces - registration required
Book your place now!