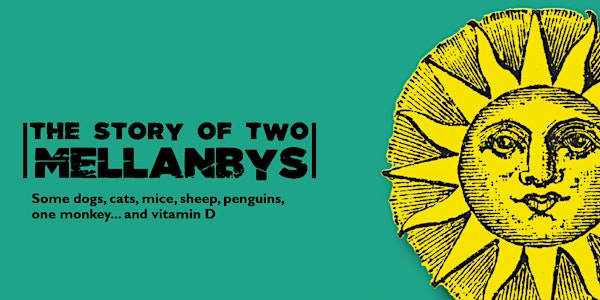 The story of two Mellanbys, some dogs, cats, mice, sheep, penguins...
Location
The Roslin Auditorium, The Roslin Institute, Easter Bush, Edinburgh EH25 9RG
Description
The story of two Mellanbys, some dogs, cats, mice, sheep, penguins, one monkey and vitamin D
Interest in vitamin D has rapidly grown in recent years with numerous studies linking a lack of vitamin D to the development of a wide range of health problems in both humans and animals.
However, many researchers remain skeptical about the non-skeletal health benefits of vitamin D and believe the growing reputation of vitamin D as a cure for many different diseases is wildly over-stated.
In his inaugural lecture, Richard will discuss how studies on dogs were pivotal in the discovery of vitamin D and how research on man's best friend, and other animals, continues to illuminate the ongoing debate of the importance of vitamin D on health beyond the skeleton.
He will also discuss some of his group's recent research which is showing the remarkable effects vitamin D can have on shaping the immune system.
This lecture will be followed by a reception in the area outside of the auditorium.
This lecture is free and open to all.
***
Details of the University of Edinburgh full privacy notice can be found here
We want to run a safe and accessible event and provide the best possible experience for you. By providing any information required on the booking form, you are giving the University consent to hold and process this data about you and to advise our suppliers of these details, under data protection regulations, for the purpose of running this event. By providing this information about your guest[s], you are confirming that you have their permission to share this data with the University for the same purposes. Any dietary and accessibility requirements are deleted following completion of the event.
Photography notice
This event may be photographed and/or recorded for promotional or recruitment materials for the University and University approved third parties. For further information please contact cmvm.events@ed.ac.uk