Summer Rooftop Wellness Series
About this event
This summer we are back with a fully loaded Summer Wellness Series on our Rooftop Gardens.
Taking place every Saturday morning, reset and recharge after your working week, while enjoying panoramic views of the Queen Elizabeth Olympic Park merging with London's iconic skyline, only at The Stratford.
SUMMER SCHEDULE:
4 September, 10AM - 11AM: Rooftop Gong Therapy
4 September, 11:30AM - 12:30PM: Rooftop Gong Therapy
CLASS DESCRIPTIONS
MINDFUL ROOFTOP YOGA: Awaken the mind, body and soul on our Sky Garden at The Stratford. Held during the Divine Time, experience peak spiritual energy and clarity before the day's distractions. Through emphasis on linking movement and breath, our class aims to synchronise qualities of strength with qualities of stretch, to bring an overall toning and sense of awakening to the body and mind.
ROOFTOP PILATES: Pilates is the foundation for balance, strength, mobility and flexibility. Working with precise, controlled movements, the series of exercises are designed to engage and strengthen your core.
GONG THERAPY: Overwhelmed, stressed and exhausted after lockdown? Join us for this deeply relaxing and restorative experience; an hour dedicated to unwind, relax and destress to help you retrieve harmony and balance through gentle movements, guided meditation followed by a unique sound bath journey. Gong bath is an multi-sensory experience that will take you on a healing journey allowing each of your cells bath in vibrations generated by the delightful gongs and other therapeutic instruments.
FURTHER INFORMATION
All levels welcome. Equipment is provided, but please note there are no available changing rooms or showers.
Please note that the event is subject to change. Depending on the weather, the class will be held either on level 7, 25 or 36 of the building, or inside The Mezzanine or Event Spaces.
PEACE OF MIND
Guests must arrive 15 minutes prior to the start time of the event to allow access to the event location in a socially distanced manner, avoiding gatherings;
Registration upon arrival must comply with the Track and Trace procedure for the safety of each attending guest and staff. Personal and confidential information that will be requested have the sole purpose of traceability of attendees;
Guests are required to wear face coverings until they have reached the Rooftop Garden and will be able to remove it at the sole condition of respecting social distancing;
Singular pieces of equipment and sets will be used solely by one guest during each session to limit sharing and therefore avoid contamination;
Our instructors will set up all equipment in line with the current social distancing regulations;
Equipment will be cleaned and disinfected before, during and immediately after use at the end of the session;
Hand sanitiser will be made available to guests upon their arrival as well as at the end of the session;
All areas and furniture on the Rooftop Garden premises will be removed or wiped and cleaned according to hygiene guidelines before and after the sessions.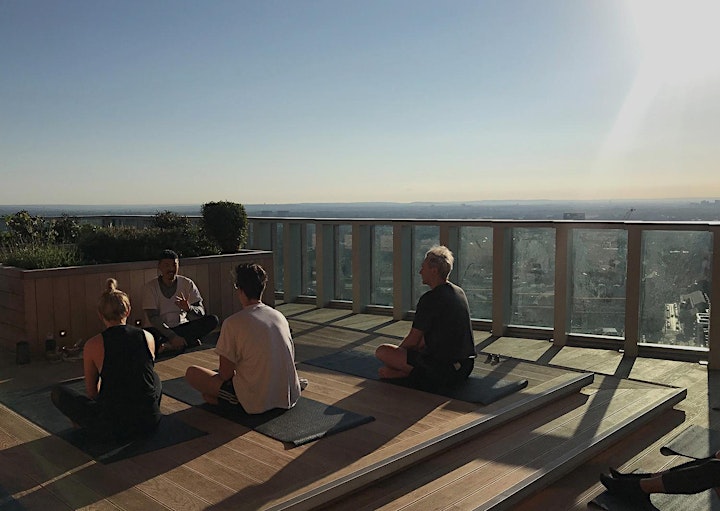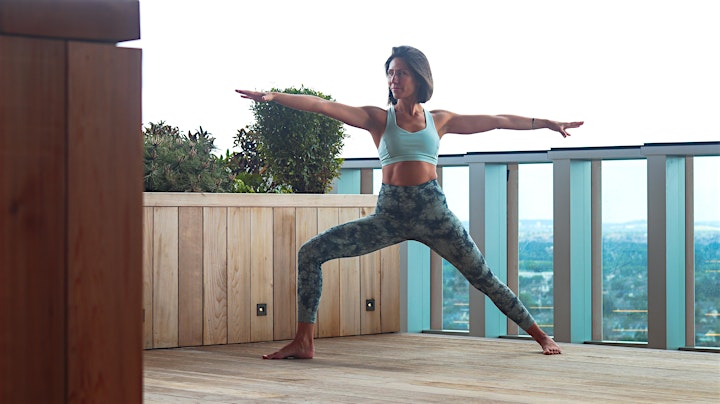 Organiser of The Stratford Summer Wellness Series
THE STRATFORD HOTEL
The Stratford evokes the timeless glamour and maverick social spirit of New York's legendary long-stay hotels. Set across the first seven levels of Manhattan Loft Gardens, it's a design hotel with a taste for the spectacular – from the magnificent triple-height lobby and Highline sky garden to the imposing glass atrium. The interiors, by Space Copenhagen, fuse Scandinavian style with old-world opulence via serene pastel tones, natural timbers and elegant stone bathrooms.
AN EAST LONDON DESTINATION WITH A UNIQUE SOCIAL SPIRIT
Overlooking Queen Elizabeth Olympic Park, the building's unique architectural composition is propelled by a vision of social potency – embracing spontaneous interaction and green space to encourage an authentic vertical community to take shape.