The Study Society's Kirtan Collective with Margaret O'Keeffe

Thursday, 9 May 2019 from 18:30 to 19:30 (BST)
Event Details
The Study Society's Kirtan Collective with Margaret O'Keeffe
Kirtan is the yoga of sound. It is a call and response form of singing meditation in Sanskrit, the ancient language of mantra. The mantras are sacred sounds and word formulas that were discovered by sages of India over 3,000 years ago. The word Kirtan has Vedic roots and it means "telling, narrating, describing'. It is a part of Bhakti Yoga or the yoga of devotion. Devotion means different things to different people. That might be God, nature, a religion or any practise that is sacred to you. All are welcome.
Chanting creates internal peace, confidence and joy. It soothes restless minds, promotes clarity of focus and helps dissolve anger and anxiety. It is a loving act of kindness that connects us to the universal consciousness we all share. You don't need to be a good singer to chant. This is not about giving a performance. The intention of Kirtan is to use the power of voice and mantra to meditate and come together in unity as one. It is a beautiful way to connect with the heart and generate a sense of wellbeing for oneself and others.
Margaret O'Keeffe, M.A., C.P.C.C. is a trustee of The Study Society and a co-founder of Curious Leaders, a coaching consultancy. She has studied the power of sound and vibrational healing with her teachers Nikki Slade, Gita Ben David, Chloe Goodchild and Michael Orminston. The experience of 'the voice' as a self-awareness journey forms part of the sense of identity ® methodology she shares with her clients. www.curiousleaders.com
£10 in advance (£5 members) or £12 on the door.  All proceeds to support The Study Society charity which runs Colet House.
£5 Study Society Member's tickets are available on the door.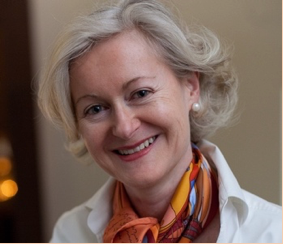 Donate to The Study Society here: https://studysociety.org/giving-back
When & Where

The Study Society
151 Talgarth Road
W14 9DA London
United Kingdom


Thursday, 9 May 2019 from 18:30 to 19:30 (BST)
Add to my calendar
Organiser
We provide practical ways of finding rest, stillness and meaning in the midst of our varied lives, benefiting both the individual and society. These include meditation, sacred dance and chanting. We study non-dual philosophy: a simple system of knowledge that lies behind the world's major philosophies and religions.
The Study Society was registered in 1951 by the late Dr. F.C. Roles and his friends who had been associates of the Russian philosopher and author P.D. Ouspensky (1878-1947). Ouspensky was particularly interested in the inner life of civilisations and in the convergence of science, philosophy, art and religion in the service of truth. He was also very much concerned with the inner transformation of humanity as a matter of practical experience.
The Society was founded to carry on his aims and researches. He had also asked Dr Roles to look for a simple method of finding inner stillness that was suitable for people living ordinary active lives. Dr Roles fulfilled this aim in the early 1960s when he discovered a method of meditation and the knowledge associated with it, which is part of the Advaita or non-dualist school of philosophy, as taught by His Holiness, the late Shantanand Saraswati, Shankaracharya of Northern India.
The meditation and the knowledge associated with it are intended for people from all backgrounds religions and races. Membership of the Society, and of societies related to it abroad, ranges over all kinds of professions and ages, from those of student years upwards.
Signup to our mailing list here: http://www.studysociety.org
The charity is a limited company (number 07034627) registered with the Charity Commission (number 1155498)