About this Event
The Successful Entrepreneurs Seminar is a FREE one day event for Entrepreneurs and Small Business owners who want to take their business to the next level in 2020.
Is this you?
Are you wanting to increase your profits; streamline & systemise your business so that it serves YOU instead of you serving it? Do you want to attract new clients & generate more sales?
If so....secure your ticket now! Spaces are limited.
By attending this event, you will be taking a step towards experiencing MORE SUCCESS in your business journey.
As well as learning lot's of valuable content, you will also have the opprtunity to network with other like minded entrepreneurs. Synergy & net-worth is key to your success!
Be prepared to take lot's of notes with golden nuggets & tips that you can immediately implement into your business.
Watch the video below for more information & don't forget to subscribe to my channel to be kept up to date with future content to help you in your business journey!
This event is more suited to existing businesses that have been in operation for 1-5 years, but not exclusively.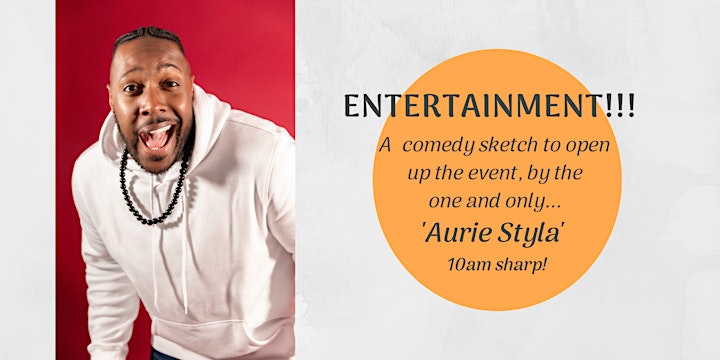 This event will be opened up with a comedy special from Aurie Styla!
Starting out as a function host, Aurie quickly became a favourite of many universities across the UK for his easy going nature and quick wit. He later went on to turn his attention solely towards stand-up.
In 2016, Aurie self-produced and toured his first live stand-up comedy special "Working... Hardly!", around the UK, with all dates completely sold out. In 2017, he toured his second "Straight Up!" again with all shows sold out. Due to overwhelming demand, both tours were extended. 2019 saw him finish his third sold out tour 'Just Like That'
Aurie currently presents 'The Scene' on BBC Radio London, every Monday night from 8pm - 10pm, where he invites guests from all corners of entertainment to interview and discuss current affairs, with a comical twist.
Aurie also is the main presenter on the "No Escapin' This" Podcast, available on Spotify, Apple Music & more.
We look forward to being entertained by Aurie at the Successful Entrpreneurs Seminar!!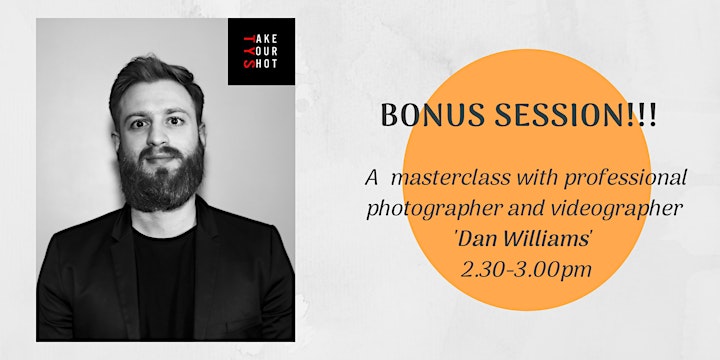 For entrepreneurs in 2020, great visuals are a necessity. Customers expect to see high level photo and video whenever they come into contact with a brand, and studies show it plays a big role in where people decide to take their custom.
Join professional photographer and videographer Dan Williams for a short masterclass on producing content for your brand.
This bonus session will run from 2.30 - 3.00pm. Not to be missed!