Description
Ian Porter presents an overview of the women's suffrage movement.
In this talk Ian will explore the main events that defined the movement, the main characters involved and discuss the women's imprisonment and treatment, including force-feeding.
He will finish with how the vote was finally won and the impact of Mrs Pankhurst and her Suffragettes.
On the cover of Ian's book, Suffragette Autumn, Women's Spring, is an image of Kitty Marion, the Suffragette force-fed the most times.
---
About the speaker: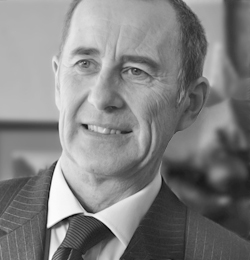 Ian Porter is a historian, writer, public speaker and walks guide.
Ian has written a highly acclaimed novel, Whitechapel, set amidst the 1888 murders and is a highly regarded public speaker and writer on the Victorian East End in general and Jack the Ripper in particular.

He researched his second novel, Suffragette Autumn Women's Spring, for several years and has become something of an expert on the militant fight for the vote for women.
Ian regularly lectures on the subject and has helped the National Portrait Gallery on a project involving Sylvia Pankhurst. He regularly gives guided Suffragette tours through London's Westminster and Bow.

Ian's heroes/heroines are Sylvia Pankhurst, Emmeline Pethick-Lawrence, May Billinghurst and all the brave women and men who fought for the vote for women.

Ian lives in Kent with another of his heroines, his wife (and novel editor) Jenny.