Description
A number of high profile retailers, charities, manufacturers and others will come together to discuss ways of promoting the consumption of healthier food and drink at the European Parliamentary Sugar Summit in Brussels.
The event will run from 5-7pm and will feature members of the European Commission, MEPs and Members of Parliament.
This follows the introduction of the Sugarwise marque at the European Parliament by Alex Mayer MEP on 28th June and two earlier Sugar Summits in the UK parliament with participants including Britvic, Euromonitor, Dr Aseem Malhotra, Guylian, Jean Savigny, Compass Group, Action on Sugar and Cavalier, along with many other key stakeholders.
Panellists for the event, with others to be confirmed shortly, include:
- Alex Mayer MEP, European Parliament
- Stephanie Bodenbach, European Commission
- Keith Vaz MP, Chair of the UK All Party Parliamentary Group for Diabetes
- Rend Platings, Sugarwise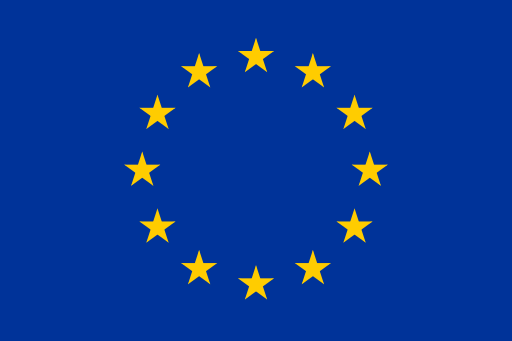 More can be done to encourage greater uptake of lower sugar options.
We are shifting the focus of the debate towards positive steps to be taken to highlight healthier alternatives to sugary treats to consumers. A constructive conversation is expected.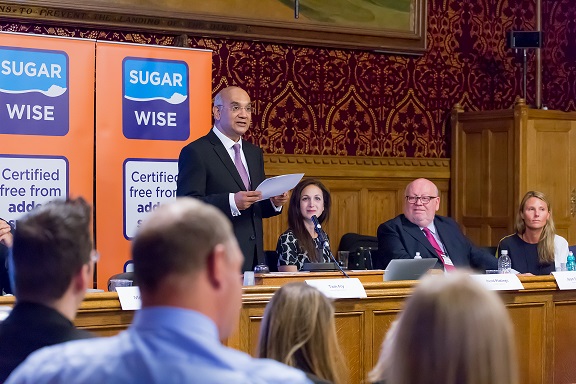 ---
Agenda:
Making lower sugar options more (1) available, (2) affordable and (3) visible, and (4) applying this across the 28 member states of the European Union.
(1) Availability: Getting lower sugar options onto shelves and menus
How do we get more lower sugar options onto retailer shelves and restaurant menus? Best practice examples include McDonald's providing cut fruit bags as a dessert option in Happy Meals, and Aldi providing a range of lower and no added sugar options in confectionary.
(2) Affordability: Making healthier options more affordable
What evidence is there to suggest that price might be a barrier in affording healthier food and drink?
What other initiatives taken by retailers, restaurants and food services can drive positive change? eg. lower pricing on lower sugar drinks and food options on children's menus, a minimum price per unit in alcoholic drinks?
(3) Visibility: Highlighting lower sugar and healthier options
How helpful is nutritional labelling such as calorie information in nudging people to make healthier choices? Are there any categories of food and drink exempt from the requirement to label?
Alongside across the board mandatory labelling, might food and drink low in added sugars be highlighted in store and on shelf, as well as in food service?
(4) The bigger picture: the European dimension of sugar reduction strategies
What can or should be done by the Commission to regulate 'healthy eating' on a pan-European level?
Working to understand the impact of nutrient profiling. What are its advantages and disadvantages in relation to opening up lower sugar options?
What is the future of sugar claims and nutritional labelling under the Transatlantic Trade and Investment Partnership (TTIP)? How will U.S. influence affect the EU's future direction with respect to sugar consumption?
What positive steps can be taken to ensure that Brexit does not negatively impact the European food and drink ecosytem?
Details:
This invite is non-transferable.
Guests are required to enter their passport number in order to register for the event. This is to comply with security measures at the European Parliament.
GUESTS SHOULD BRING PERSONAL PHOTO IDENTIFICATION AND A COPY OF THE INVITATION TO BE ADMITTED TO THE PARLIAMENTARY BUILDING
------
MEDIA OPPORTUNITIES:
For journalist accreditation to The Sugar Summit please contact sugarwiseholly@gmail.com. There will be media opportunities from 1pm at the European Parliament on the 6th September.
Please provide accurate contact details so that we can confirm your place.
-----
Previous UK Sugar Summit attendees included representatives from:
Döhler, Compass Group, Tesco, Caffe Nero, Jamie Oliver Food Group, Keller & Heckman, PLMR, National Obesity Forum, Action on Sugar, Children's Food Campaign, Whitworth's, Merisant, CBL Drinks, Diablo, Cavalier Chocolates, Plamil Foods, Euromonitor, Research Engine, Sweet Enough, Jean Savigny, Geraint Davies MP, Sensus, JimJam's, HeyLikeWow, Minioti Ice Cream, Britvic, Obesity Health Alliance, Zenith, Sustain, Public Health Collaboration, London School of Economics, Footprint, Connect Consulting, Total Health, Fools & Queens, Zeo, Intervene, Dash Water, Bryt, Squirrel Sisters, Keith Vaz MP, Lord Clive Brooke, APPG Diabetes Group, Sugar Snub, Allergy Show, Innocent, UK Department of Health, Public Health England, Unite the Union, House of Lords, British Soft Drinks Association, UK Food and Drink Federation, Royal Voluntary Service,Association for Nutrition, Revital ... and more.
-----