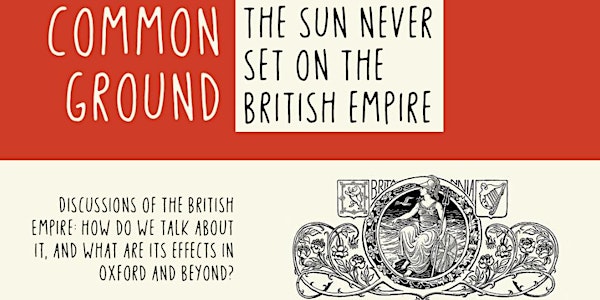 The sun never set on the British Empire
Location
Moser Lecture Theatre Wadham College
Description
Join us on Sunday May 6th for the second core event of this year's Common Ground symposium !
We will be spending the evening discussing the British Empire, and its repercussions in the world today. It will involve a debate on the terms in which we discuss empire, and how the effects of empire are felt in Oxford and the wider community today.
Speakers to be announced very soon…
We expect this event to be fully booked, so register for a FREE ticket early to avoid disappointment!!!