The Superwomen Summit 2021
About this Event
JOIN US FOR 3 DAYS OF DISCUSSIONS, TRAINING, MASTERCLASSES ON WELLNESS, LIFESTYLE, BUSINESS, MINDSET, ENTERTAINMENT & MORE WITH 20+ SPEAKERS & 3 ROUNDTABLE SESSIONS!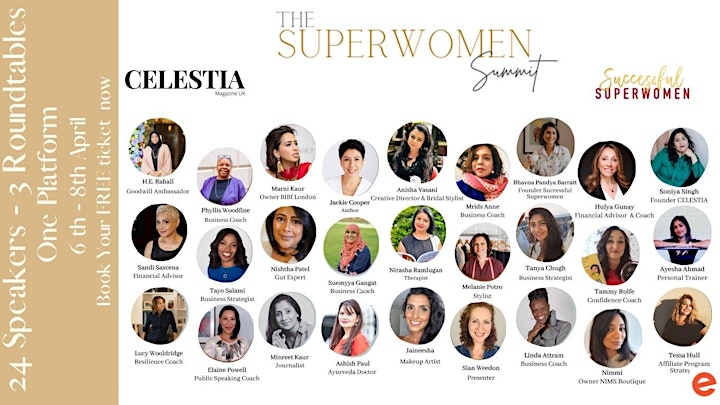 Speaker Introductions
Tayo Salami
Tayo is a business strategist and high-performance coach. She helps businesswomen to get the fundamental business systems and processes in place so they can run their business with ease and achieve their next level of growth. She has a strong passion for working 'under the bonnet' of businesses so that the businesses she works with her sustainable in the long term.
Tayo brings a multidisciplinary perspective to her work. She draws from her MBA education, 25+ years of work experience, experience of running her own 2 businesses, and her creative and analytical mind to help her clients to achieve their business goals.
When she's not enjoying precious moments with her husband, Jibade, and her 2 boys age 8 and 9, you can find Tayo on a treadmill, sneaking off for a long drive alone or just relaxing with a mug of warm water and a good book.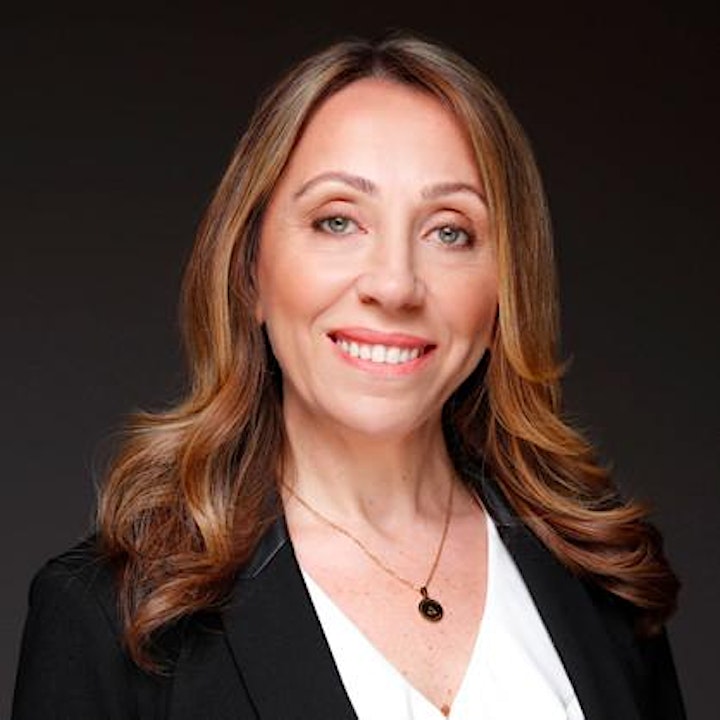 Hulya Gunay
Hulya is an Independent Financial adviser and a Financial Coach at Aegis Financial Planning Ltd. Hulya has over 15 years of experience working in Finance & Banking, working in various roles within Wealth Management and Investment Banking.
She worked in London, and Internationally over the years. She helps her clients by providing bespoke Financial Planning services to create a secure Financial Future for themselves and their families.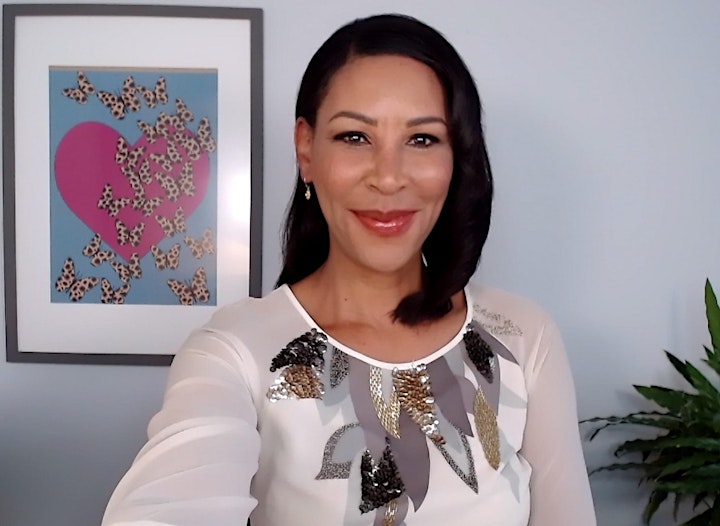 Elaine Powell
Elaine Powell's role is to consult and deliver training to organizations on presentation skills, pitching and effective communication. Supporting women coaches, and consultants to confidently amplify their voice, message and story for increased income and impact in the world.
Previously, Elaine worked for 7 years with the most challenging teenage young offenders in the country, who were sentenced for crimes such as sexual assaults, robbery and murder. Working closely with psychologist and psychiatrist at the facility, they made profound impact on the young peoples' lives.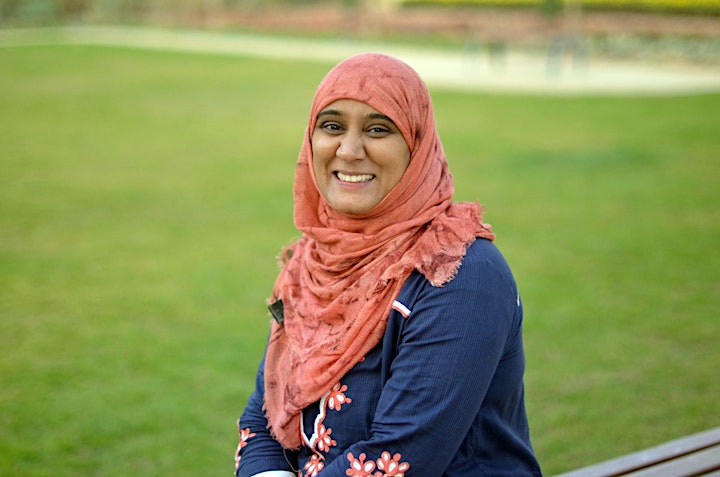 Suemyya Gangat
I am Suemyya Gangat. Mother of three adorable children (under the age of 7) and happily married to a very supportive husband - Taheer Kasmani. I have been working in the field of transformation for over the last 15 years. Using a multi-dimension approach to healing and transformation, I help visionary leaders, coaches and consultants heal their inner wounds, so they can be unstoppable in their business and step into creating true love & fulfilment in their marriage.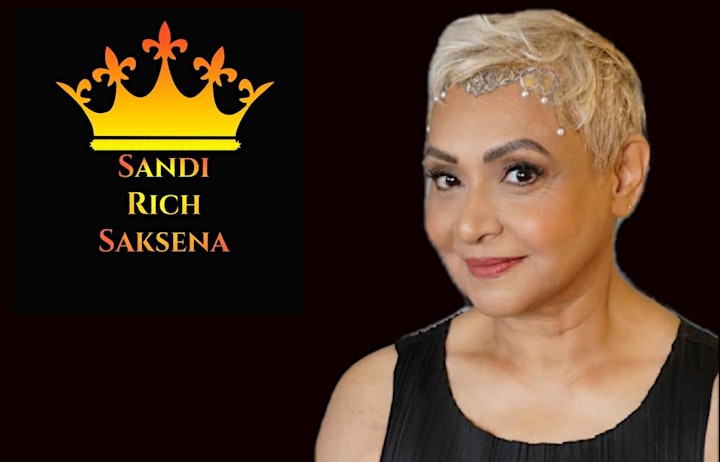 SANDI SAKSENA
A TOR - TOP 3 #MENTOR ,# FACLITATOR, #ORATOR I devote my time and energies to my career in personal financial planning At Nexus Insurance Brokers I advise and provide life insurance, critical illness insurance, savings and investment plans I head the division 'Family Matters' at Echelon Advisors and Management Consultants my family firm, which specializes in corporate law and corporate finance. I facilitate buy/sell agreements funded by life and critical illness insurance, advise on Wills, and how families and businesses can provide 'no strings attached' funding for family members in the event of death. I have recent launched my platform FIT an Empowerment initiative among other projects. I serve as advisor on various international women empowerment platforms.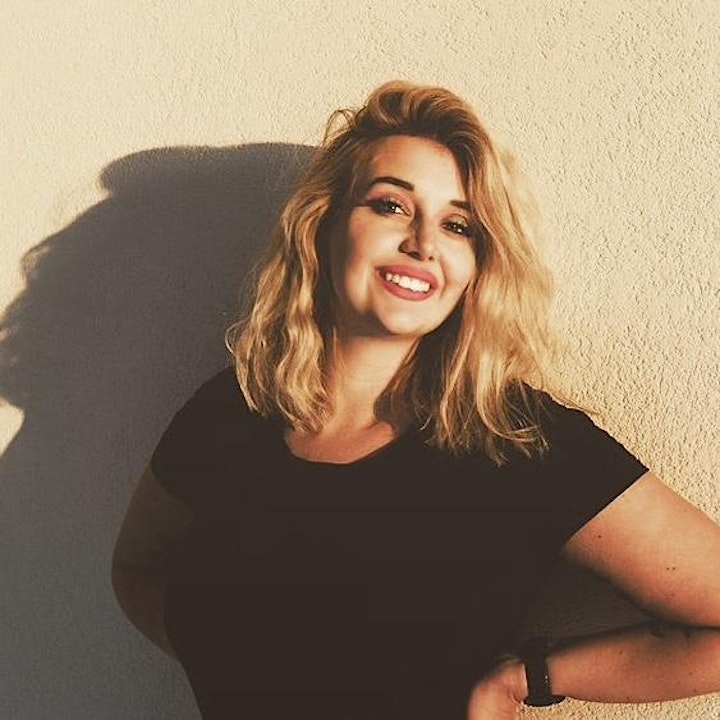 Tessa Hull
Tessa Hull is a Certified Jack Canfield Success Principles Trainer and business strategist working with online business owners to grow their visibility and develop affiliate programs that get more eyes on their business and more money in their pocket. Recently she's been behind the scenes of 6 and 7 figure affiliate launches with online business owners like NY Publicity Coach Selena Soo and award winning business lawyer Suzanne Dibble. She develops others with a mix of mindset and strategy, and is a straight-talking, no-nonsense kinda gal, with more than ten years in sales and managerial roles; working alongside high-end brands including LVMH, Breitling, Hublot, and LeVian. She now runs her own business, Messy And Successy and is passionate about helping others find their own working style, embracing individuality, and destigmatizing mental health. Based in Sicily, she stays for the cheese and good coffee but occasionally returns to her hometown of Manchester in the UK, where she stays for the cheese and good tea.
Mrids Anne Palat - Becker
Mrids is a former film/TV producer who left the BBC, Hollywood, her jeans - sneakers outfit, to buy a sharp striped suit for a Masters at Columbia University in New York diving into business strategy. An ambitious entrepreneur with a first profitable business at age 9, she truly loves solving problems and brainstorming solutions.
In her corporate role in NYC as Growth Strategist, Director, Sales & Negotiations she helped her clients earn multi-million-dollar revenue. As founder of two successful award-winning startups, representing France and accepted into Columbia University's startup labs in New York, she puts those principles into practice.
Now in Paris with her family, Mrids gets by with her terrible French accent, raising her two half - French sons who speak better French than she ever will.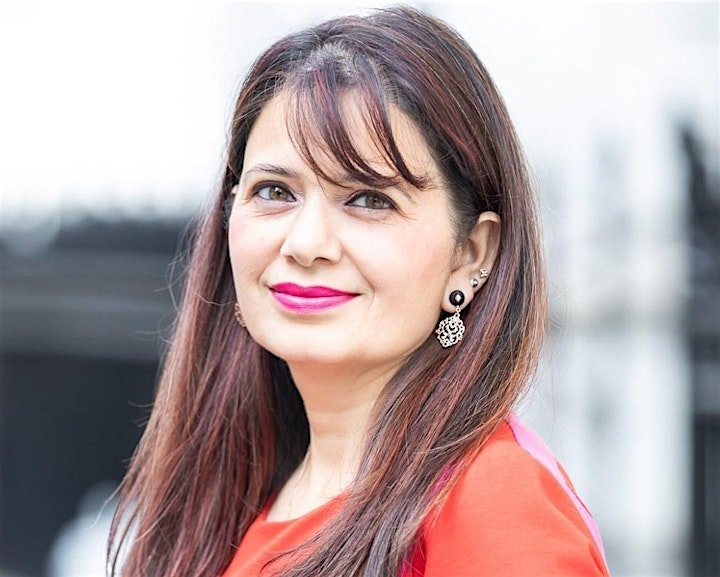 Ashish Paul
Ashish Paul helps couple's on their journey of parenthood by improving their fertility with ancient Ayurvedic Medicine and Western Herbal Medicine. She utilizes meditation, yoga and her NLP/hypnosis skills to achieve the desired outcome for her patients. These therapies work with the natural rhythm of the body, treat the cause of a problem and have less adverse effects.
Her aim is to bring awareness to the holistic benefits of Ayurveda and the western herbal medicine. She passionately speaks about protecting women's health before and after having children. She educates people about the preventative methods to reduce the risk of diseases and live an optimally healthy life.
Ashish Paul is a qualified Ayurvedic Physician (BAMS- Bachelor of Ayurvedic Medicine and Surgery) and a Medical Herbalist (MSc Herbal Medicine). She teaches yoga and breathing techniques to all her patients.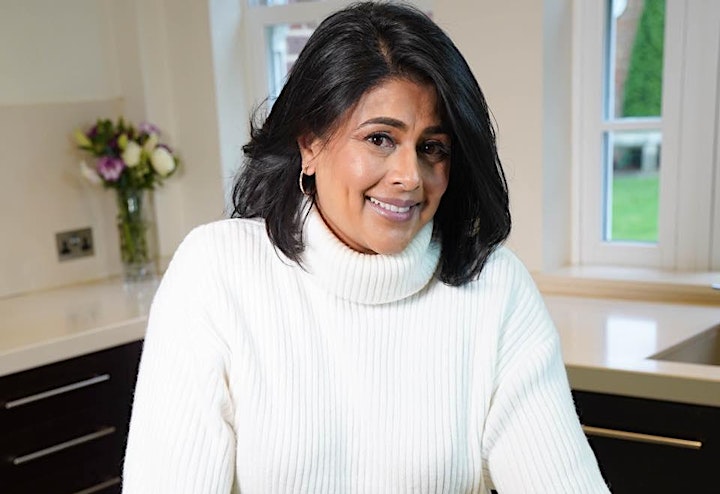 Nishtha Patel
Nishtha Patel is a clinical nutritionist and functional medicine practitioner with a specialism in diseases of the gut. She runs her own clinics in London & Kent and also sees patients at The London Clinic of Nutrition. She helps you get to the root cause of your illness. From illness to wellness....but she also helps you to identify why it's happened, when it's happened and also what's driving your condition! Why can't you get better?
She works with some amazing practitioners at The London clinic and has a wonderful network of some of the top doctors, coaches & functional medicine practitioners from around the world. She has regular meetings and case reviews with her team so they are constantly learning and teaching each other. She is passionate about healing and helping people heal physically, mentally and emotionally. Her areas of specialism are Inflammatory bowel disease and autoimmune conditions. She has been trained in America by many leading doctors including Dr. Mark Hyman, Dr. Terry Wahls , Dr. Datis Kharaazian and many more like them. She continues to learn and do CPD monthly. She says "In this field you never stop studying, researching and learning! "
"There is no better feeling in the world than when a patient says to you "Thank you, you gave me my life back!" That is what makes all the studying, hard work, blood, sweat and tears worth it Never underestimate the power of food. What you put on the end of your fork can be the best form of medicine or the worst form of poison. "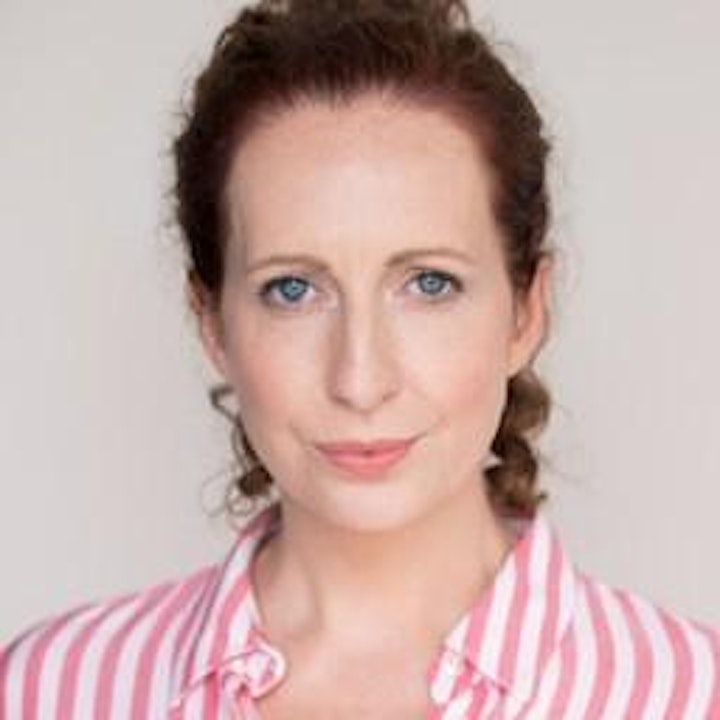 Sian Weedon
Presenter specializing in food for health. Catering provider of nutritional meals for professional sports/football clubs. Through her Catering business she provides Ready meals, nutritionally balanced delivered across Cheshire.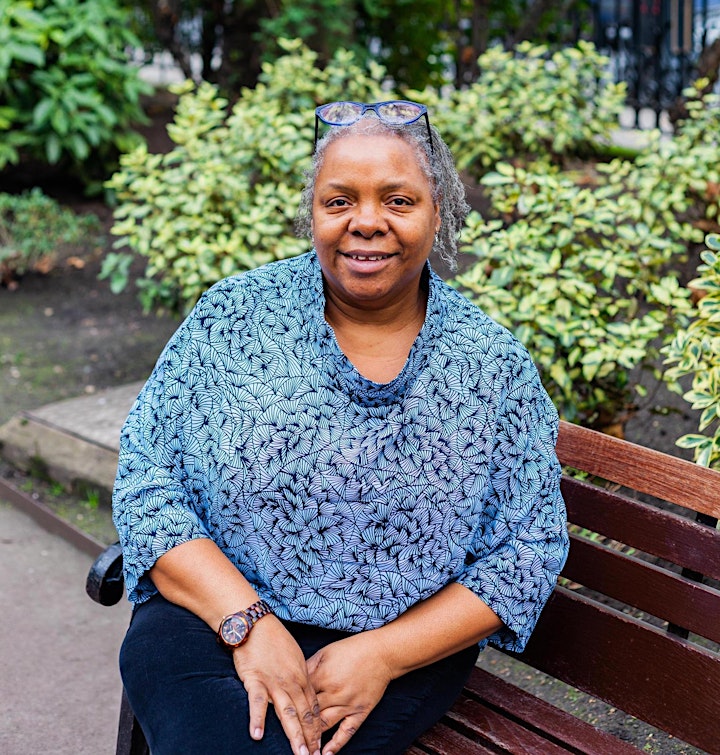 Phyllis Woodfine
Well-being, Mindset and Confidence Coach
Phyllis' interest in health and wellbeing began in her teens as a result of sustaining sports related injuries and receiving treatment. In her early 20's she had to have a series of surgeries which sparked her interest in women's health and the mindset of coping with unexpected difficulties.
After a few years working as a Building Surveyor in Environmental Health, Phyllis realized that helping people with their housing was not enough. Her passion lay in supporting and empowering women with their health and confidence. As a result, she retrained in the early 1990's as a complementary therapist, culminating in 2002 when she obtained her degree in Osteopathy. She subsequently completed training in clinical Pilates, NLP, NLP Master Practitioner has a qualification in Hypnotherapy and a MSc in Sports Injury Management. During her 28- year career Phyllis has imparted her passion for Women's Health through teaching undergraduate and postgraduate courses. She has strived to improve and maintain the mindset and health of women by working in the community and combining her skills. Phyllis has been a driving force in helping her patients, clients and students to realize their desire to improve their health, grow confidence, visibility and to create necessary changes in their lives.