Description


Black History Studies presents the 'Women in Activism Film Festival'
Women in Activism Film Festival' is a programme of screenings to hightlight the variety of work, experiences and excellence of Black Women around the world and through history.
The screenings will focus on four women over four weeks.
The film festival will feature a mixture of feature films and documentaries. We will incorporate presentations and facilitate engaging post film discussions with audience members.

THE SUPREME PRICE


The Supreme Price is a feature length documentary film that traces the evolution of the Pro-Democracy Movement in Nigeria and efforts to increase the participation of women in leadership roles. Following the annulment of her father's victory in Nigeria's Presidential Election and her mother's assassination by agents of the military dictatorship, Hafsat Abiola faces the challenge of transforming a corrupt culture of governance into a democracy capable of serving Nigeria's most marginalized population: women.

Watch the trailer here https://vimeo.com/71850403
FOR ONE DATE ONLY!
THIS SCREENING IS NOT TO BE MISSED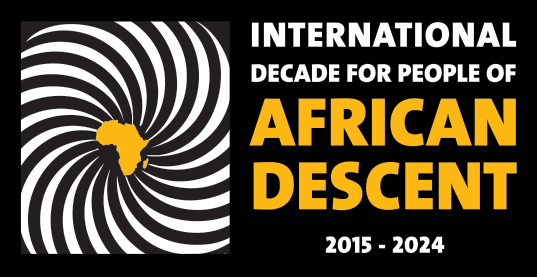 The International Decade for People of African Descent, proclaimed by General Assembly resolution 68/237 and to be observed from 2015 to 2024, provides a solid framework for the United Nations, Member States, civil society and all other relevant actors to join together with people of African descent and take effective measures for the implementation of the programme of activities in the spirit of recognition, justice and development.

It is also a unique opportunity to build on the International Year for People of African Descent, which was observed by the international community in 2011, and to further underline the important contribution made by people of African descent to our societies and to propose concrete measures to promote their full inclusion and to combat racism, racial discrimination, xenophobia and related intolerance.