Description
Business Innovation for a Sustainable Economy
"…what Wales is doing today the world will do tomorrow."
Nikhil Seth, Director, Division for Sustainable Development, United Nations
21 April 2016, 10am-3pm
Principality Stadium, Cardiff
What innovation do we need for a Sustainable Economy?
The summit will bring together sector-leading experts who are translating the principles of sustainability into practice and will address cutting edge themes such as low-carbon technology, resource efficiency and new models of consumption. The summit will show local and national businesses that low carbon, resource efficient and innovative business is profitable and competitive.
This event will provide delegates with the opportunity to
- Hear from global businesses about their innovative plans and ambitions.
- Learn and share best practice with business leaders.
- Discuss innovative new projects and ideas with sustainability professionals.
From April 2016 the world-leading legislation The Well-being of Future Generations Act will materially affect governance and the delivery of public services in Wales. This has major implications for anyone doing business in Wales or with Wales. The 'Sustain Wales Summit' will identify what innovative approaches are required in order for Wales to achieve the national Well-being Goals established by The Act.

If you are doing business in Wales or with Wales, you need to understand this legislation and it's potential
Innovation underpins sustainable business practice; we have gone beyond merely doing business responsibly and now need to explore new technologies, new ways of working and new ways of procuring and consuming goods and services.
Speakers include: Mike Rann (former Premier of South Australia), Prof. Herbert Girardet (co-founder of the World Future Council), Prof. Phil Jones (Chair Low Carbon Research Institute) Miriam Turner (Assistant Vice President Co-innovation Interface Inc.) and Hugo Spowers, designer of the low carbon, hydrogen powered RASA CAR (see below)

Tickets
Early bird - £115.00
Standard tickets - £180.00
Cynnal members - £110.00
Charity rate - £125.00
Group tickets (3+) -£100.00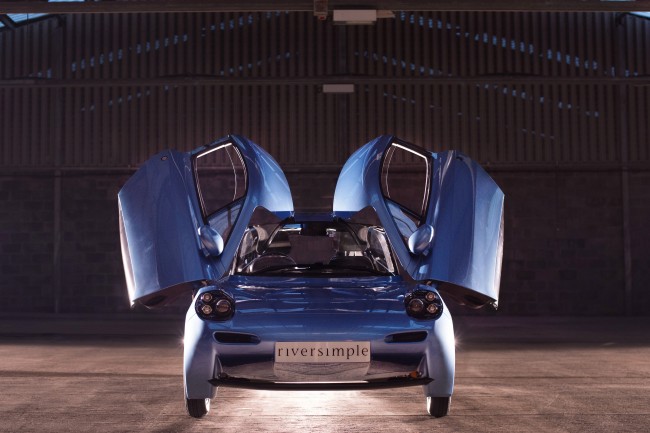 __________________________________________________________________________
Arloesi mewn Busnes ar gyfer Economi Cynaliadwy
"…yr hyn a wna Cymru heddiw bydd y byd yn ei wneud yfory".
Nikhil Seth, Cyfarwyddwr, Adran Datblygu Cynaliadwy, Y Cenhedloedd Unedig
21 Ebrill 2016, 10am-3pm
Stadiwm Principality, Caerdydd.
Pa arloesi sydd arnom ar gyfer Economi Cynaliadwy?
Bydd yr uwchgynhadledd yn dwyn at ei gilydd arbenigwyr sy'n arwain arferion da'r sector ac sy'n troi egwyddorion cynaliadwyedd yn arfer ac sy'n mynd i'r afael â themâu blaen y gad megis technoleg carbon isel, effeithlonrwydd adnoddau a modelau defnyddio newydd. Bydd yr uwchgynhadledd yn dangos i fusnesau lleol a chenedlaethol bod busnesau carbon isel, effeithlon ac arloesol mewn adnoddau'n broffidiol a chystadleuol.
Bydd y digwyddiad hwn yn rhoi cyfle i gynrychiolwyr:
- Glywed oddi wrth fusnesau byd-eang am eu cynlluniau a'u huchelgeisiau arloesol.
- Dysgu a rhannu arfer gorau gydag arweinwyr busnes.
- Trafod prosiectau arloesol newydd gyda phobl broffesiynol ym maes cynaliadwyedd.
O Ebrill 2016 bydd deddfwriaeth y Ddeddf Llesiant Cenedlaethau'r Dyfodol, o bwys byd-eang, yn cael effaith sylweddol ar lywodraeth a chyflenwad gwasanaethau cyhoeddus yng Nghymru. Mae iddi oblygiadau o bwys i unrhyw un sy'n rhedeg busnes yng Nghymru neu gyda Chymru. Bydd yr Uwchgynhadledd yn adnabod pa ymagweddau arloesol sydd eu hangen er mwyn i Gymru wireddu'r Nodau Llesiant a sefydlwyd gan y Ddeddf.
Os yr ydych yn rhedeg busnes yng Nghymru neu gyda Chymru, mae angen i chi ddeall y ddeddfwriaeth hon a'i photensial.
Mae arloesi yn cryfhau arfer busnes cynaliadwy; ac yn awr mae angen i ni archwilio technolegau newydd, dulliau newydd o weithio a dulliau newydd o ennill a defnyddio nwyddau a gwasanaethau sy'n mynd tu hwnt i ddim ond rhedeg busnes mewn dull cyfrifol.
Siaradwyr yn cynnwys: Mike Rann (Cyn-Prif Weinidog De Awstralia), Prof. Herbert Girardet (cyd-sefydlydd Cyngor Dyfodol y Byd), Prof. Phil Jones (Cadeirydd Sefydliad Ymchwil Carbon-Isel) and Miriam Turner (Is-lywydd Cynorthwyol Co- arloesedd Interface Inc.).
Tocynnau
Adar Cynnar - £115.00
Tocyn Safonol - £180.00
Aelodau Cynnal Cymru - £110.00
Disgownt Elusen - £125.00
Tocynnau Grwp (3+) - £100.00