the sustainable net(working)

Friday, 25 September 2015 from 18:30 to 21:30 (EDT)
Event Details
Celebrate the Sustainable Development Goals with the most international and energetic sustainable crowd. All in a recycled historical boat on the Hudson River.
Who will be there
People from business, government, academy and NGOs attending the various events coinciding with the United Nations meeting to adopt the Sustainable Development Goals, including the UN Private Sector Forum, the following day, the International Conference on Sustainable Development, ending the day before at Columbia University etc. Check The Climate Week NYC for more events. 
The Frying Pan
Lightship Frying Pan was built in 1929 and led a remarkable life. After being abandoned for 10 years while docked at an old oyster cannery she sank, probably due to a broken pipe. She was underwater for three years before being raised by salvors. Instead of going to the scrapyard, the ship was sold to its present owners. After tons of silt and shells were removed from the hull, the ship was outfitted with a new engine and, in 1989, was sailed to New York City. Frying Pan is now docked at Pier 66 Maritime which is located on Pier 66a in the Hudson River Park at West 26th Street and 12th Ave. in Manhattan, NY. While the outside of the ship has been restored to her original appearance, the inside retains the barnacle-encrusted, sunken-ship motif that acknowledges her storied past. The ship was designated a historic site in 1991 and is currently on the US National Register of Historic Places. See pictures below.
The entrance ticket includes one drink (beer, wine, soft drinks). More food and drinks will be available at the bar. Guests are responsible for buying their own food and drink.
More info: info@sust4in.com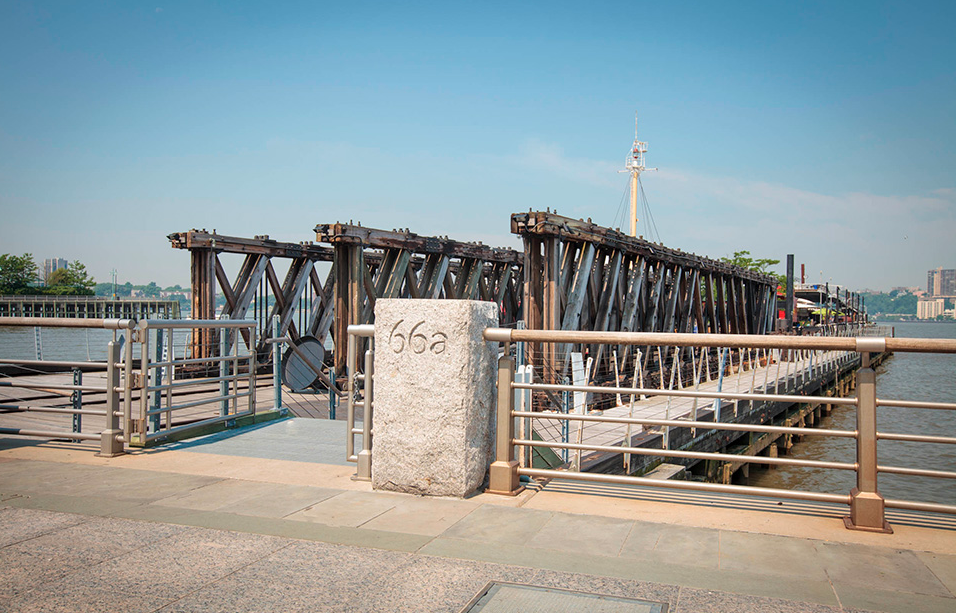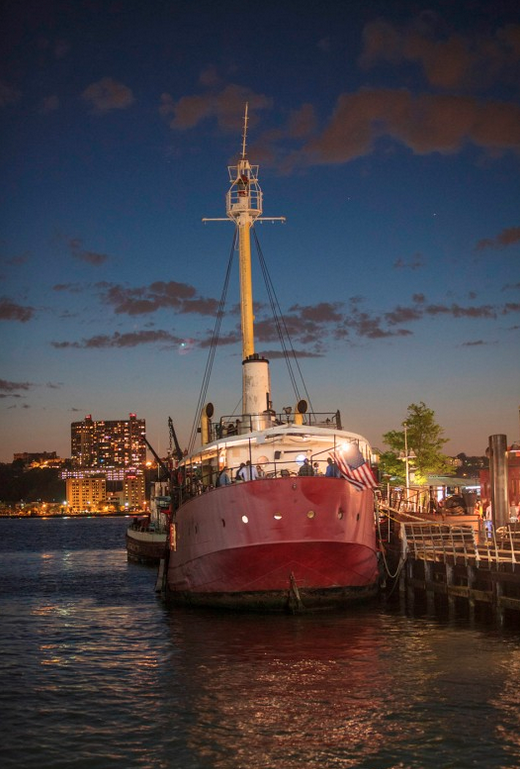 When & Where

Frying Pan
221 12th Ave
New York, NY 10011


Friday, 25 September 2015 from 18:30 to 21:30 (EDT)
Add to my calendar
Organiser
The key purpose of SUST4IN is to support our clients on their sustainability journeys through high quality and innovative information, consulting, training and assurance solutions delivered where they are, when they need it and in their languages.
We firmly believe that sustainability is good business for all as it drives innovation, reduces costs and other negative impacts, but more importantly because it genuinely adds and shares value - to organizations, to the environment and to society - by enhancing positive impacts and by improving resilience.
============================================
El propósito fundamental de SUST4IN es dar soporte a nuestros clientes en su viaje a la sostenibilidad a través de soluciones de información, consultoría, formación y aseguramiento de gran calidad e innovadoras donde y cuando lo necesiten y en su propio idioma.

Estamos convencidos que la sostenibilidad es un buen negocio para todos como impulsor de la innovación, reducción de costes y de otros impactos negativos, pero más importante que todo eso, es que la sostenibilidad añade y comparte valor - a organizaciones, al medioambiente y a la sociedad - a través del aumento de impactos positivos y de la mejora de la resiliencia.