This event and exhibition is dedicated to supporting investors who want to put their money to good use - as well as delivering solid returns
About this event
Sustainable investing. Social investing. Impact investing. Ethical investing. Socially-Responsible investing. "Green" investing.  
Just a few of the many terms that are used to describe how investors today want their money to make a difference, as well as creating good financial returns. It is now broadly accepted that the two aims are not mutually exclusive.
ICUK, organisers of the successful London Investor Show, are launching a one-day conference and event for private investors dedicated to exploring this area in more detail, providing education and information on sustainable and social investing, giving private investors more insight, more knowledge and more confidence to make the decisions best-suited to their own interpretation of how you can invest "for good".
Topics covered during the day include:
Can private investors afford to ignore ethical issues?

How to build your own, multi-asset, sustainable portfolio

Digital Impact Investment panel

How to select investments that fit your criteria - financial and otherwise

Why sustainability should be an integral part of your investment strategy

What impact does your investment have on the world around you?
The Sustainable and Social Investing Conference seeks to address many of the questions often asked by investors looking for more information on how to navigate this area, prior to making your choices.
Sponsored by interactive investor and M&G Investments, and with speakers at the last Sustainable & Social Investing Conference including Jill Jackson (The Big Exchange); Richard Stone (Chief Executive of The Share Centre); Rodney Hobson (Financial Commentator and Investor), Claire Smith (Beyond Investing); Danyal Satter (Big Issue Invest) Richard Perl (Terracycle); Paul Robinson (OneWater); Ben Constable-Maxwell (M&G) and Maria Municchi (M&G).  The conference will discuss many of the areas concerning Sustainable & Social Investing and will help investors, like you, to make the best choices.
Invest for your future
There is a huge movement, right now, towards sustainability, and making sure that your portfolio reflects the trend is a smart move. After all, businesses that solve the sustainable and social problems facing the world today, are tomorrow's unicorns - set to flourish.
Attend the Sustainable & Social Investing Conference and you can learn about digital impact, renewable energy breakthroughs and more. Put yourself at the cutting edge of investing and learn how to transition from fossil fuels and mining into other growth technologies you can be proud of.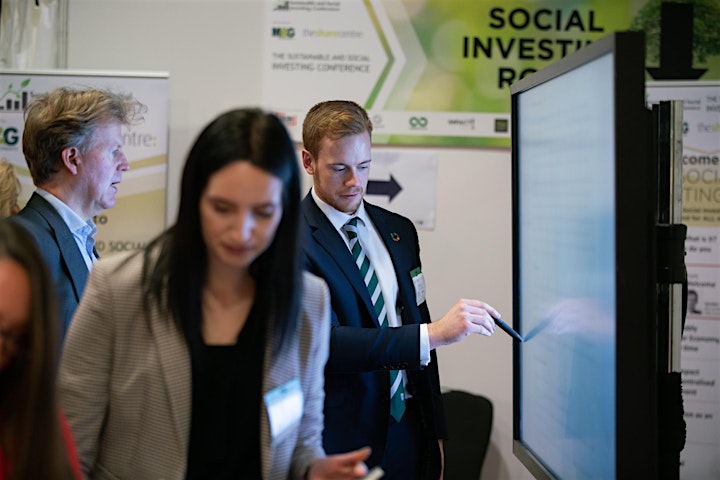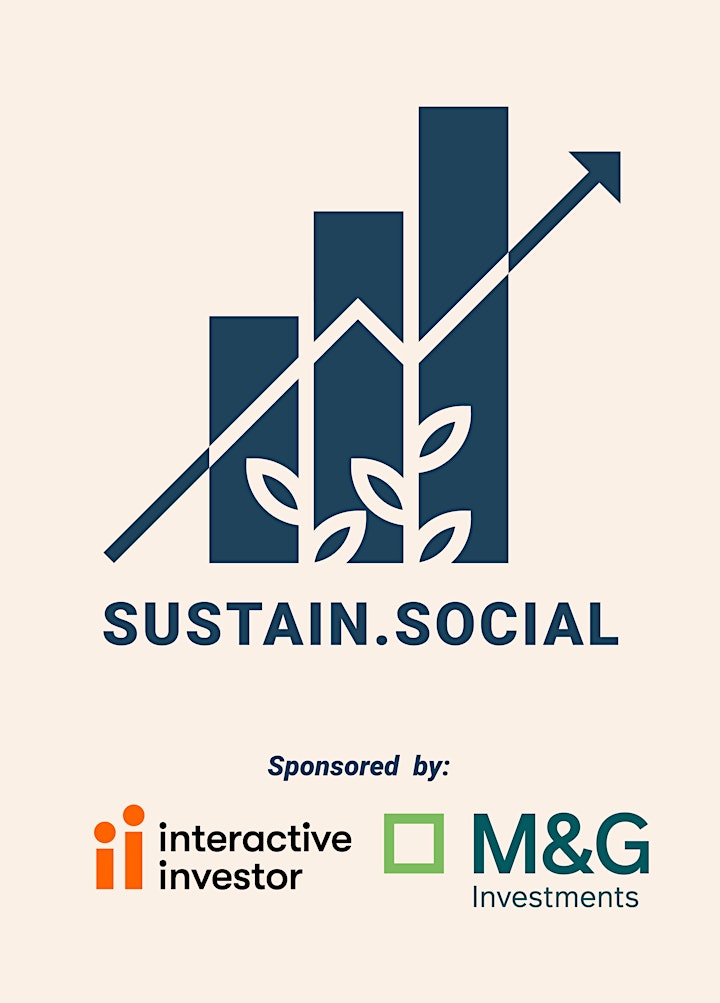 Organiser of The Sustainable & Social Investing Conference 2021
The London Investor Show, London Trader Show and the Sustainable & Social Investing Conference are owned and organised by Investor Conferences (UK) Ltd.  Launched in July 2010 by Lisa Campbell, Investor Conferences is dedicated to supporting private investors and traders by providing access to independent training and education, as well as to the companies supplying relevant products and services, and potential investment opportunities.
Investor Conferences organises the following successful events each year:
London Investor Show  – Stock Market Investing and trading
London Trader Show - Trading
Sustain.Social (The Sustainable & Social Investing Conference) - for investors who want to learn more about sustainable and socially-conscious investing. 
Contact us on +44 (0)20 7193 4541 or email contact@icuk.media for further information and any enquiries. We look forward to hearing from you and hope to welcome you to an event in the near future.