Description
The Swirl Tour
The Swirl Tour is a series of intimate micro-festivals sharing natural on/off-grid environments. Hosted by the Corcovado network; inspired by nature, creativity and community.


Why Come to The Swirl
Enjoy a day of live performance, talks, craft workshops and walks through nature

Meet Dave Erasmus (founder) and members of the Corcovado team and community

Contribute to discussion about creativity, nature and building a harmonious future

Learn about creative processes and acquire new skills

Absorb the beauty of the Corcovado Network's unique environments

Benefit from a close community, transitioning together through day into night.

Guests are encouraged to stay for the Sunday too for local, community led activities (more info coming soon)
What's included?
Full day of talks, workshops and performances from artists and creators sharing their newest work and discussing their process.

Access to the amazing Daffy's Gin Distillery and Strathmashie estate.

Refreshments available all day (tea, coffee, water, juice)

Lunch and dinner included too! Healthy and wholesome.

Evening "round the campfire" sessions; music & storytelling
---
Creators
Made On The Road
Made On The Road is a Music & Video Production Company travelling the world making content (Music, Video, Photos, Podcasts) for Brands, Musicians, & Their own channels in beautiful locations. And guess what? They are coming with us to every location on The Swirl tour and are will be producing a unique piece from the sounds and sights of everyone involved. If you sing, play, beat then grab a ticket and get yourself onto their snazzy bus to make some magic.

Dave caught up with George & Declan and had a tour of the Made On The Road bus - check out the vlog here.

If you want help creating your own recording or music video then get in touch - Made On The Road are offering some amazing deals to Corcocreators.

---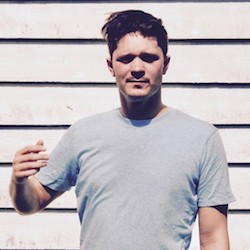 Tom Copson
Influenced by the likes of Sufjan Stevens and Damien Rice Tom delivers often stark but hopeful lyrics about his experiences and the future. Musically he combines his trusted, well loved acoustic guitar with an omnichord, subtle synths and strings to build arrangements that the honesty deserves.
You can have a listen to him via Spotify and meet him in person at The Swirl in November where he'll be sharing his newest, pre-release work.
---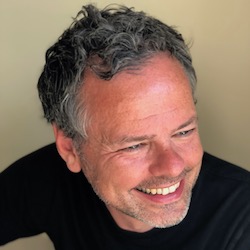 Andy Smithyman
Andy Smithyman writes books and gives the odd talk. He has an interest in social justice, with a coffee-stained Masters Degree certificate in Narrative Theory. Driven by a passion to hear the unheard voice, he is the author of a series of books examining the lesser-known stories behind cultural change - spoiler alert, it's not always about the perfect hero. In amongst the craziness of raising kids, Andy continually seeks ways to re-imagine how a story is told. In 2018, he finally fell down the rabbit hole, setting up a different kind of publishing company for this curiouser and curiouser adventure. Random fact, he has a strange fascination with Dickens and any tale with a love and hate 'marmite' ending.
Andy's latest book is called PARADOX, released in December 2018. This Fantasy Thriller is a re-imagination of "A Christmas Carol" set between the present day and Victorian Britain. It may or may not have a 'marmite' ending.

---
Suggestions for Local Accommodation
Various Airbnb and B&B options in the local Strathmashie/ Laggan/ Newtonmore/ Kingussie area
The Glen Hotel in Newtonmore
The Balavil Hotel in Newtonmore

Getting There
Nearest Airport = Inverness
Nearest Station = Newtonmore
Info about local buses = TBC
Info about local taxi firms = TBC
Travel together - join The Swirl Strathmashie slack channel to arrange car share, team up on taxi etc
If you need help with the Slack please email: naomieir@gmail.com
What to bring
The event will take place out both indoors and outdoors so dress appropriately and come prepared.
Warm layers (vest, long-sleeve, t-shirt, fleece)

Hat, scarf, gloves

Waterproof jacket

Comfortable and waterproof footwear

Small rucksack
If you have any questions, want to perform or can't afford a ticket and would like to contribute in some other way, please contact vicky@theswirl.co. Want to sponsor? Get in touch with Vicky, we'd love to chat!