The Household Division present - The Sword & Crown a Military Musical Spectacular
About this event
Direct from duties at Buckingham Palace the bands of the Grenadier, Coldstream, Scots, Irish & Welsh Guards with the Corps of Drums of the 1st Battalion Grenadier Guards return to Horse Guards Parade for the first time, and their first public performances since June 2019.
On parade for a musical spectacular alongside the Band of the Honourable Artillery Company and the Band of the Royal Yeomanry, The Pipes & Drums of the London Scottish Regiment and the Corps of Drums of The Honourable Artillery Company; the lifting of lock down will step off with a majestic evening of military entertainment at its very best.
Set on the historic Horse Guards Parade in the beautiful fresh surroundings of St James's Park, this new setting of the annual Household Division Beating Retreat, with the backdrop of the iconic Horse Guards building on a beautiful July evening is not to be missed.
For more information on the Household Division please click here
PICNICS FOR THE PARK
Why not soak up the atmosphere before the performance by having a leisurely picnic in the beautiful surroundings of St. James's Park! These picnics can be pre-ordered when purchasing your tickets for your chosen performance.
Just bring your printed ticket to the the museum on Birdcage Walk from 3pm onwards on the day of your chosen performance to collect your chilled picnic.
All proceeds from these picnics go directly towards supporting the work of The Guards Museum.
STATE CEREMONIAL MUSIC
Why not order the music on a CD so you can listen to it all again? Order when purchasing your tickets and pick up the CD when you arrive on Horse Guards Parade. Other CDs are also available to purchase when you are selecting your tickets and they will be available as you arrive before the show.
For more information on State Ceremonial Music please click here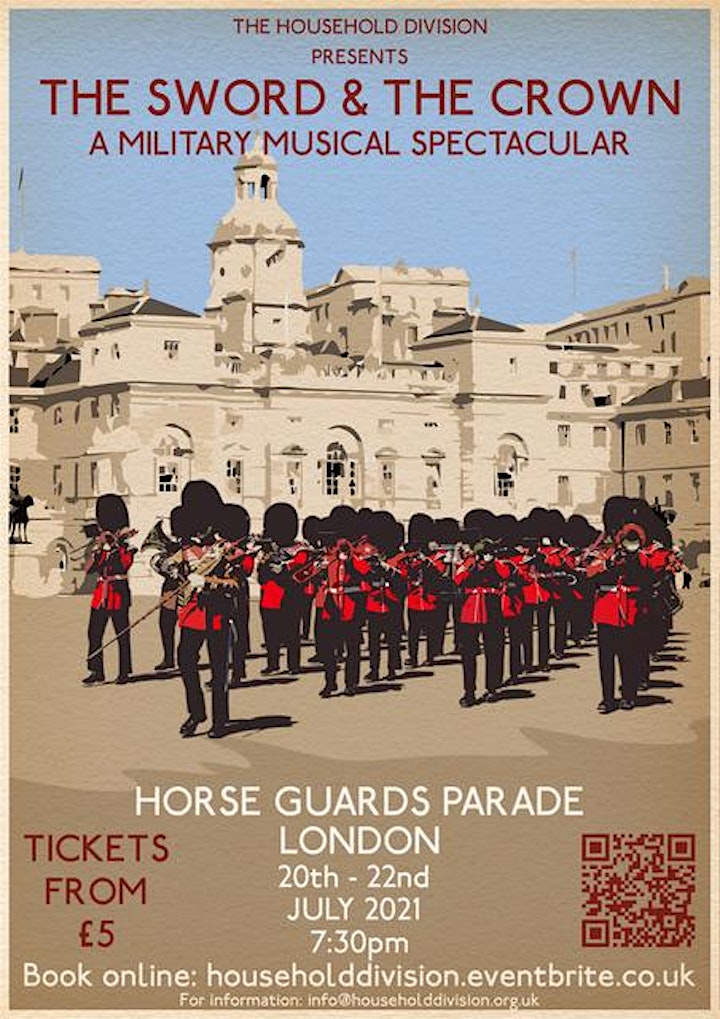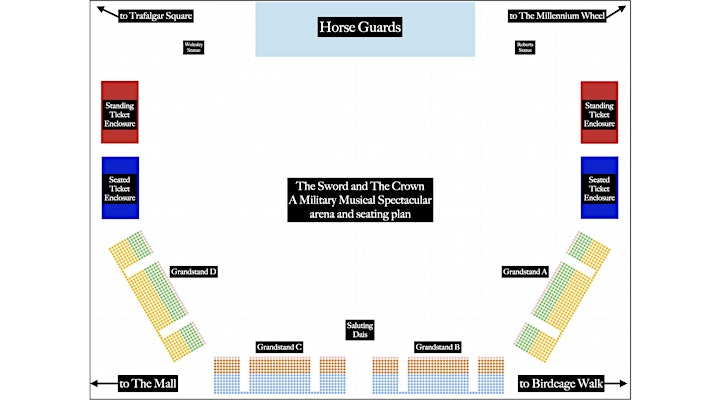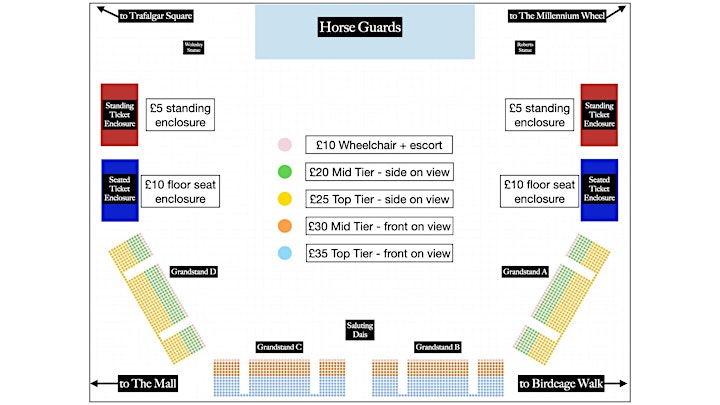 Organiser of The Sword & The Crown - a Military Musical Spectacular
The Household Division organises events on behalf of The Guards Chapel and The Household Division Charity.
Do you know someone who needs help?

The Household Division Charity has resources set aside for helping with the welfare of serving and retired members of the Household Division and their families too. Recent help has gone to veterans especially those wounded on operations, to widows and to bereaved families including parents and children. If the Household Division Charity cannot help, Headquarters Household Division will provide a link to the Regiments and other charitable organisations.

To request the Household Division Charities help. Please contact:

Major William Style

Telephone Number: +44(0)207 414 2270

Email: treasurer@householddivision.org.uk

The principle application of this welfare support is in maintaining contact and providing enduring access to support when needed. The Household Division Charity Embraces all 7 Regiments of the Household Division,