This session is exploring the sensitive topic of sexual assault within the church community through the story of Tamar in 2 Samuel 13:1-22
About this Event
Join Kallie Wheeler for The Tamar Project, a session exploring the sensitive topic of sexual assault within the church community through the different perspectives in the biblical narrative of Tamar found in 2 Samuel 13:1-22.
The purpose of this session is to assist people who have been impacted by sexual assault directly or indirectly through their healing process. This will be a safe space that encourages vulnerability and respects all experiences. If you resonate with the story of Tamar referenced in 2 Samuel 13 or another character in the story, this space is for you to come and explore and share your experience.
We will be dissecting the story and highlighting what we identify with and why and discussing the issues that surround our experiences. We will then reflect on how the church body can support those affected by sexual assault and what can be done to minimise future incidents.
Before registering please read 2 Samuel 13:1-21.
If you resonate with any of the characters in this story and would like to explore this story further in a safe space with others who resonate with the story please let us know below. Please state which character you resonate within the story and why when you book your ticket. This answer will only be shared with Kallie, feel free to share as much or a little as you feel comfortable.
This session is Facilitated by Kallie Wheeler
Kallie is a young woman who feels strongly about shining a light on sexual assault in the Adventist Church. She believes that sharing difficult experiences such as sexual abuse can empower people to own their experiences and take steps forward in their journey of healing. Kallie has experienced first hand what it is like to speak up about sexual assault and not see appropriate action being taken, but she still continues to encourage others to speak up, unashamed. She dreams of a community where the issue of sexual assault isn't taboo and protection of the vulnerable is a priority. Kallie believes that The Tamar Project can be a great platform to not only collectively heal from trauma but also raise awareness for all those impacted by sexual assault.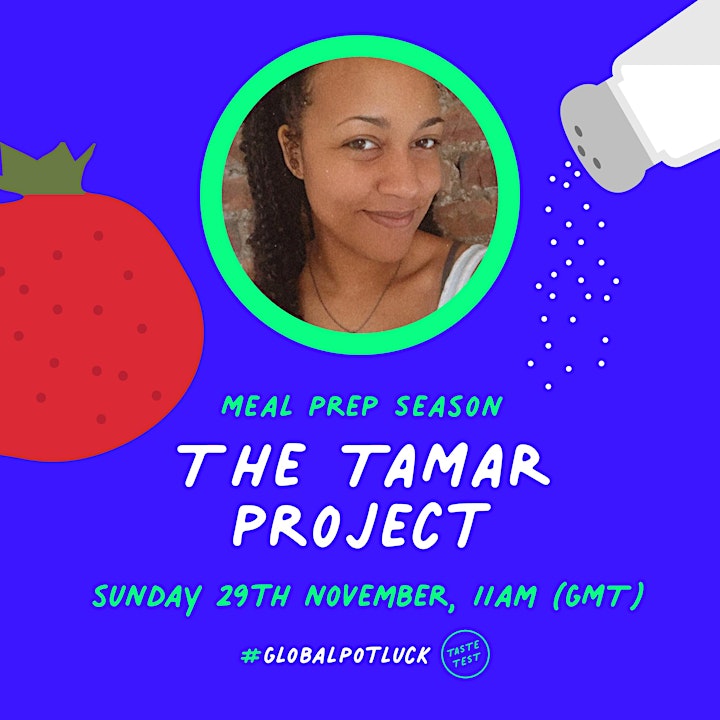 The Tamar Project is part of the Global Potluck Meal Prep season where we are trying and 'taste testing' a variety of ways we can come together to creatively experience hope, healing and imagination together in preparation for a global festival in Spring 2021. For more information, follow us online at http://globalpotluck.restoreproject.co.uk