Description
The Tax-efficient Landlord
As a landlord, you'll know that tax is an increasingly complex area. To operate tax-efficiently you need to know the ins and outs of Income Tax and Capital Gains Tax.
This practical seminar will update you on everything you need to understand about:
Which expenses you can - and can't - claim tax relief on.
The difference between capital and revenue costs in maintenance and repairs.
The tax implications of wear and tear on fixtures and fittings.
How to manage rental property tax as a married couple.
The best legal structure for holding your property for your circumstances
The best ways to keep any Capital Gains Tax to a minimum.

Linda will draw on her own experience as a property owner as well as detailed case studies to explain how tax principles can be applied to your situation to make you the most tax-efficient landlord possible.

You will take away a practical workbook which will include useful tools to apply to your own situation.
To guarantee your place at this event, you MUST book online through Eventbrite.
About the presenter: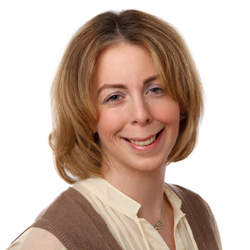 Linda Frier is the driving force behind Nottingham's award-winning accountancy firm, Coalesco, dedicated to helping owner-managed businesses grow and thrive. As a landlord herself she brings practical experience as well as accountancy expertise to this seminar. Her Plain English approach to accountancy is designed to help her clients take better control of their business, not be baffled by financial jargon. Coalesco's annual client satisfaction survey voted them "100% friendly", just one of the things that makes Coalesco the client's favourite, along with free meetings and phone calls, fast turnaround of work and, always, a cup of coffee and a smile.
Delegates from previous Coalesco workshops say:
"The top tips were very useful."
"Very useful practical examples of how and why cash flow procedures work."
"Made me think about what I do on a day to day basis and how to best view income and expenses."
"I found it all extremely useful."
"Real examples, applicable now."
"Clear overview coupled with specific step-by-step guidance."
"The presentation was very good, backed up by great notes and interactivity."
Terms & Conditions
Please note that we ask you to book through the Eventbrite system so that we have an accurate record of numbers attending to allow us to cater and prepare handouts accordingly.
We reserve the right to change the venue should, for example, delegate numbers be different to those expected and any change will be communicated to all delegates through the Eventbrite booking system.
Should illness or unforeseen circumstances require us to cancel or postpone the event, we will notify delegates through the Eventbrite booking system.