Description
Event Description:
To show up first in organic searches is what every business wants, but the tactics circulating on the grapevine too often sound like black magic. Google's logic can be mystifying and it's demands change constantly, however, if approached systematically, ranking placement can be significantly enhanced through a series of tried and tested methods.
More than just a step-by-step guide, Malcolm will show how the logic of Google searches can be reverse engineered to illuminate the behavioural patterns and language of your current audience. SEO is a vital task for any start-up to undertake as through it you can discover how people perceive your product/service in relation to your competitors by how they come to look for it. This process of examination will go to aid the development of a more informed content strategy that means you better represent your business, and become more visible to, your desired audience.
Topics covered will include:
How search engines operate
The anatomy of a search result
What your site looks like to a search engine
Assessing how your audience searches the web
Ways to optimise your site - design, indexing and coding
Getting attention to your website - effective copywriting and linking
What not to do
This workshop will be presented by Malcolm Coles, a successful internet strategy consultant and Product Director of digital at Trinity Mirror.
Doors open at 6.00pm for a 6.30pm start, please arrive in good time so as not to disrupt the presentation. Drinks and snacks will be provided as we appreciate you'll probably have been working hard all day. If you have any questions relating to the series please contact Caroline Heron at caroline@minibarlabs.com.
The Tech Business MiniMBA is delivered by MiniBarLabs in partnership with the ICT KTN

About the event series
The TechBusiness MiniMBA series addresses common business issues in web and tech companies. Our presenters are successful entrepreneurs, CTOs, investors, accountants and lawyers, who are amongst the best in the UK's web sector. To find out more about the series and RSVP to upcoming events please see here.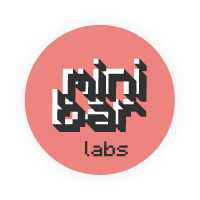 About MiniBarLabs
It's hard to create a brief description of what we've been doing for the last 7 years, but everything we do via MiniBarLabs is about connecting new technologies, digital start ups, products and services with innovative people and communities (and vice versa).
MiniBar is the UK's biggest technology community with over 6400 members. 300 of us meet once a month to catch up on the latest techie news and trends. Our TechBusiness MiniMBA gathers together some of UK's top experts who advise on how best to manage, measure, promote and expand your tech business. The CodeMaker workshops teach the essentials of coding and how to build mobile and web apps. It will provide everything you need to know about the behind the scenes of the internet so that you may take control of your startup or digital project.
We also develop purpose built events for start ups, agencies and big tech companies as well as business strategies for companies large and small. In short: we are MiniBarLabs – we tinker, tailor, tutor, train…