The Tech Business MiniMBA #8: Effective Software Development Management

Thursday, August 8, 2013 from 6:00 PM to 9:00 PM (BST)
Event Details
Event Description:
The driving force behind a web and tech business is often not a programmer, or software engineer however s/he can regularly have to make choices that require some level of technical know-how. This can range from what programming framework to use – is it Ruby, Joomla, Drupal, or PhP – to deciding what programmer to hire and how to keep them on target. It is their job to translate a project from the idea stages into a realistic plan that can be implemented within budget and on time.
For this event we will go through the various considerations needed to be taken when structuring and managing a team and a project. Topics covered will include:
Key components of software development management
Where to begin the recruitment process
What incentives start-ups have to offer
Due diligence 
Contracts 
Outsourced v's in-house work
Agile software management
Web development management tools
Quality control
How to deal with problems when they arise 
This workshop will be presented by Peter Brownell.
Peter has spent the last 18 years as a developer and development team coach. He's co-founded a start-up (schoolofeverything.com), the UK branch of the Drupal Open Source Developer community (drupal.org), and runs one of the UK's most established Drupal consultancies (codepositive.com). Peter has significant speaking and teaching experience, and he's also an artist, activist and aspirational gardener.
Doors open at 6.00pm for a 6.30pm start, please arrive in good time so as not to disrupt the presentation. Drinks and snacks will be provided as we appreciate you'll probably have been working hard all day. If you have any questions relating to the series please contact Caroline Heron at caroline@minibarlabs.com.
The Tech Business MiniMBA is delivered by MiniBarLabs in partnership with the ICT KTN

About the event series
The TechBusiness MiniMBA series addresses common business issues in web and tech companies. Our presenters are successful entrepreneurs, CTOs, investors, accountants and lawyers, who are amongst the best in the UK's web sector. To find out more about the series and RSVP to upcoming events please see here.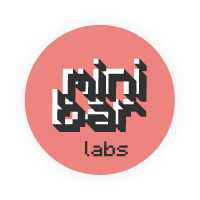 About MiniBarLabs
It's hard to create a brief description of what we've been doing for the last 7 years, but everything we do via MiniBarLabs is about connecting new technologies, digital start ups, products and services with innovative people and communities (and vice versa).
MiniBar is the UK's biggest technology community with over 6400 members. 300 of us meet once a month to catch up on the latest techie news and trends. Our TechBusiness MiniMBA gathers together some of UK's top experts who advise on how best to manage, measure, promote and expand your tech business. The CodeMaker workshops teach the essentials of coding and how to build mobile and web apps. It will provide everything you need to know about the behind the scenes of the internet so that you may take control of your startup or digital project.
We also develop purpose built events for start ups, agencies and big tech companies as well as business strategies for companies large and small. In short: we are MiniBarLabs – we tinker, tailor, tutor, train…
Have questions about The Tech Business MiniMBA #8: Effective Software Development Management?
Contact MiniBarLabs
When & Where

Young Foundation
18 Victoria Park Square Bethnal Green
Bethnal Green
E2 9PF London
United Kingdom


Thursday, August 8, 2013 from 6:00 PM to 9:00 PM (BST)
Add to my calendar