The Technology and National Dynamics of Energy Transitions
Description
Energy Technologies Research Institute Lecture
Transitioning away from our current global energy system is of paramount importance. The speed at which a transition can take place—its timing, or temporal dynamics—is a critical element of consideration. This lecture will investigate time in global and national energy transitions by asking: What does the mainstream academic literature suggest about the time scale of energy transitions?
Find out more from our guest speaker in this ETRI lecture.
Speaker Profile
Ben Sovacool
Professor of Energy Policy, Science Policy Research Unit (SPRU), University of Sussex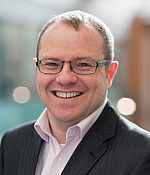 Benjamin Sovacool is Professor of Energy Policy at the Science Policy Research Unit (SPRU) at the School of Business, Management, and Economics, part of the University of Sussex in the United Kingdom. There he serves as Director of the Sussex Energy Group and Director of the Centre on Innovation and Energy Demand which involves the University of Oxford and the University of Manchester. He is also Director of the Centre for Energy Technologies and Professor of Business and Social Sciences in the Department of Business Development and Technology at Aarhus University in Denmark.
Professor Sovacool works as a researcher and consultant on issues pertaining to energy policy, energy security, climate change mitigation, and climate change adaptation. More specifically, his research focuses on renewable energy and energy efficiency, the politics of large-scale energy infrastructure, designing public policy to improve energy security and access to electricity, and building adaptive capacity to the consequences of climate change.
State Aid
This event is part-funded by the European Regional Development Fund 2014-2020. This event is classed as State Aid to participating businesses, but is delivered completely free of charge. For more information about the programme, please contact energy@nottingham.ac.uk


Organiser of The Technology and National Dynamics of Energy Transitions
The Energy Technologies Research Institute (ETRI) unites energy research across a range of disciplines at the University of Nottingham. Over 150 academics contribute to our impressive portfolio of research, development and demonstration projects worth over £60m, funded by government, industry and the EU. Our Beacons of Excellence are at the core of our global vision and will champion field-leading research in response to global challenges. The University works with many of the world's leading energy companies, and is always keen to explore new, mutually beneficial, collaborations.