Description
Always been interested in TV Production and how it's made? Organised by nature? Love to tell a good story? Love television? Want to have a successful career within television? Maybe your already a Runner, Researcher, AP, PD, PM, Production Secretary or Coordinator and looking to make new contacts? Or you are a PM, exec or talent exec seeking to find the next talent for your production?
Well, this event is not one to be missed!
In celebration of 5 years since the launch of Connect2TV Coaching and our Founder Senior Production Coordinator, Georgina Bobb's We Are The City Award and BAFTA nomination is hosting THE TELEVISION NETWORKING EVENT inviting all television professionals whether you are new or experienced.


Georgina Bobb will be delivering a short presentation and you will also have an opportunity to ask career-related questions.


What will be covered in the presentation?
Georgina's career journey to date, including the highs and the lows and what achievements she has made within her 13 years span across television and media.

The role of a production coordinator, - an overview of what it entails and the responsibilities on a day to day basis for a factual production.

How to apply for roles, tips on what to put in a CV and cover letter when applying for roles


The event agenda is as follows
7 to 7 30 arrivals and networking
7 30 to 8.00 Presentation by Georgina Bobb and Q&A
8 00 to 9 30 networking and music
9 30 to 10 close
All attendees will receive a free drink on arrival and canapes will be provided. The bar will be open all evening for drinks. Remember to bring your CV's/business cards!
About Georgina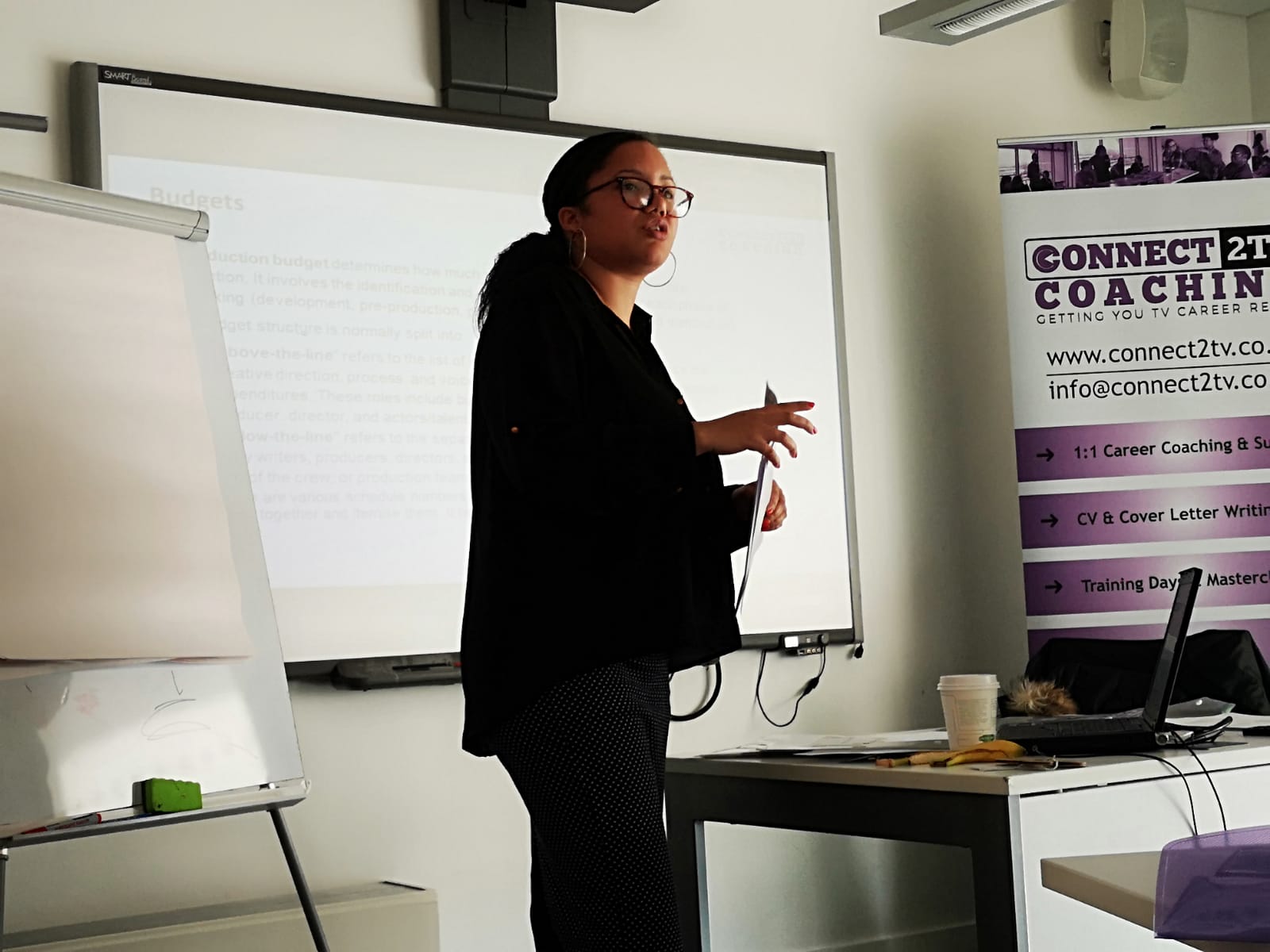 Georgina Bobb is a London based Freelance Broadcast and Television Production Coordinator, Entrepreneur, Speaker and Media Trainer with 13 plus years production experience working within broadcasting, television, online video production and marketing. Within her 13 years experience she has worked as a Junior Production Manager, Production Coordinator, Production Secretary, Post Production Secretary, Production Assistant, Logger, Junior Researcher, Archive Researcher and Runner in Television creating international and UK based content across all television genres. She has also Directed, Produced and Production Managed various Music Promos, Live Events and Commercials that have been broadcasted internationally as well as being screened online. She has worked with various mainstream celebrities & artists as well as accumulating over 50 TV broadcasting credits working on prime time entertainment and factual entertainment productions for various broadcasters and independent production companies such as BBC & ITV.
Whilst working in television she has created and developed a TV-specific employability business, Connect2TVCoaching providing clients with CV and cover letter writing consultations and mentoring as well as employability workshops, training and networking events. She has received great feedback in which clients have gained interviews and paid work placements at companies such as the BBC, Lime Pictures, Love Productions and other independent production companies as a result. A Ravensbourne Graduate in Content Creation and Broadcast & from a non-traditional background she is passionate about specifically engaging and empowering disadvantaged young people enabling them to develop both personally and professionally giving them the opportunity to gain paid employment within the industry. Qualified with a Level 3 Award in Education and Training she has delivered TV and Media specific employability workshops through Connect2TVCoaching.
One of Georgina's treasured moments in her career thus far includes receiving her first award nomination under the category of Rising Talent at the Screen Nation Awards in 2015- a ceremony that celebrates diversity within film and television. This event was sponsored by both the BBC & ITV and was broadcasted on ABN TV. This year she has been nominated for a Rising Star Award and also was Production Coordinator under a BAFTA shortlisted programme this year in 2019.
About Connect2TV Coaching




Connect2TV Coaching is a media employability business dedicated to ensuring you achieve your ultimate career success. Whether you are a newbie or more experienced we provide various industry-specific services to ensure you get the knowledge and skills you need to enhance your career prospects.
We deliver informative, interactive and experience-based training programmes with an employability focus.
We deliver 1-2-1 mentoring, training programmes and CV and cover letter writing services and we have an online course.