Description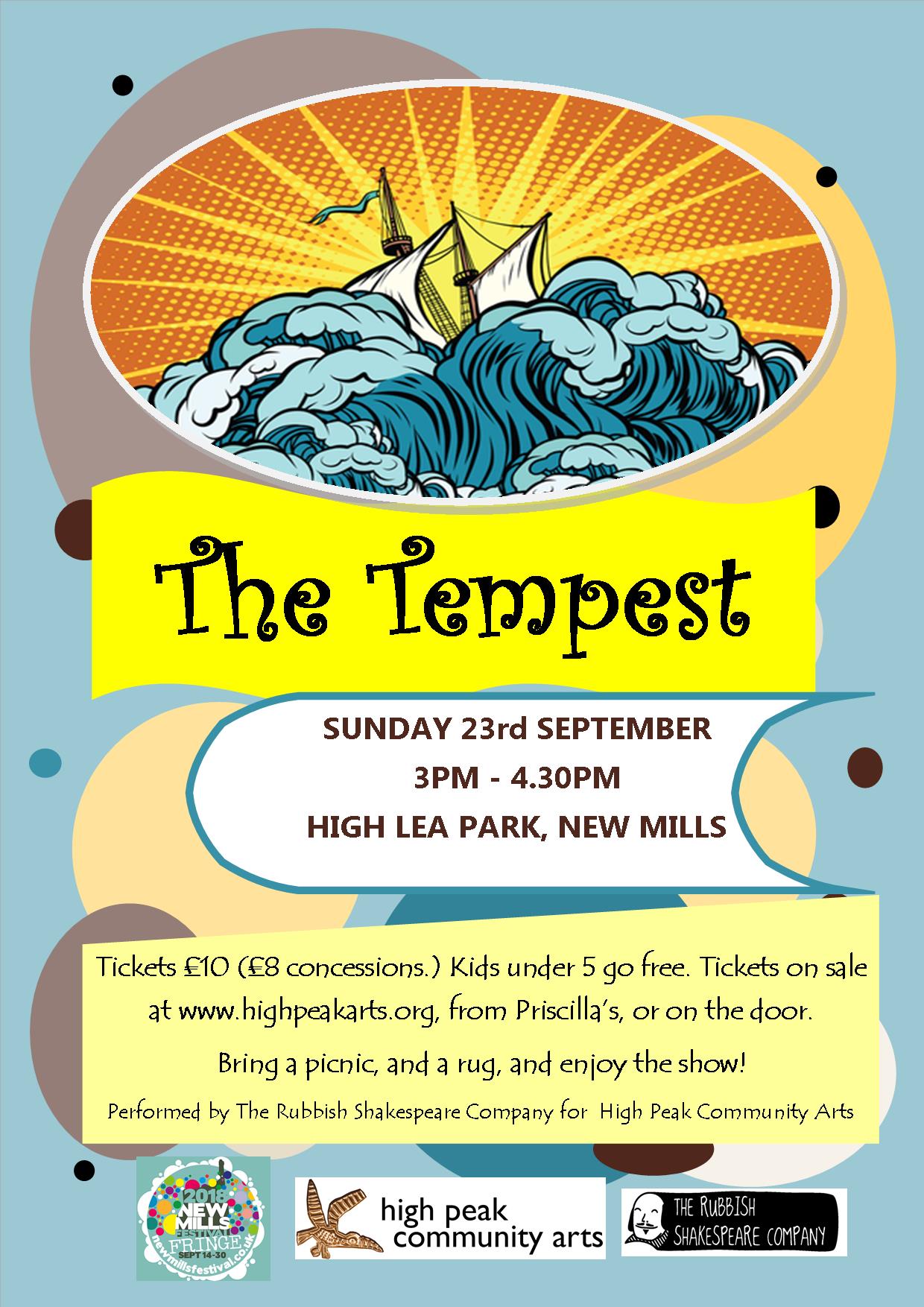 'The Tempest' - Outdoor theatre performance (part of New Mills Festival 2018)
Shipwrecks. Spirits. Magic.
The Rubbish Shakespeare Company triumphantly return to High Lea Park to shake up Shakespeare's epic tale of revenge and wizardry. Expect cheap wigs, a big stick, and accessible mix of thye original text, with modern - often improvised - dialogue. Join us for an hour of belly laughs and bearded ladies in the most unique telling yet of Shakespeare's final play!
Proceeds from ticket sales go towards supporting the work of High Peak Community Arts.