Description
The 'There's more to equality than pay' Pop-up Breakfast
If you know anything about football locally, you'll know that Lewes FC was the first football club in the world to pay its women footballers the same as its men.
However, if you pay both men and women the same, while not giving them the same opportunities that's not equality. When Lewes decided on equal pay, they also made sure that men and women were treated the same too, with the same access to training facilities, the same marketing support and more.
Maggie Murphy is General Manager at Lewes. Her background is not exactly typical football boss – she once worked for Amnesty International for goodness sake – and she's also worked for the Sport Integrity Global Alliance.
At our Pop-up Breakfast, Maggie will talk about what she has learned during her varied career, from her role in international relations and human rights advocacy in the corridors of the G20 and UN to being the Director of Communications at Equal Playing Field, and why it's so important for football to set a standard with how it treats people.
If it is your first breakfast or you haven't attended in a while the Chamber team are always on hand to make introductions.
Copy by The Sentence Works
Thanks to our sponsors: Martin Searle Solicitors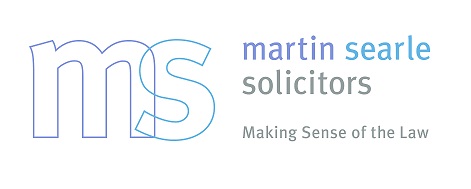 Martin Searle Solicitors provide specialist Employment Law and Community Care Law services.
Investors in People praised their "strong commitment to social responsibility… underpinning their caring reputation and social ethics".
Highly regarded for their campaigns on equality issues, their annual pregnancy and maternity rights campaign, 'Mind The Bump' won Digital Media Campaign of the Year.
---
If you have never been a member of the Chamber you can book and join as a guest at two of our events (just one Chamber Breakfast). After this, you will need to join the Chamber to enjoy the benefits of membership.
FAQs
What's the refund policy?
Places are limited and events are usually oversubscribed. Please give two working days' notice via email for a refund* or you must pay for your place in full.
*Eventbrite booking fees are non-refundable unless the event is cancelled or there are duplicate charges.