Join us as we explore the classic 14th century Tibetan Buddhist text, The Thirty-Seven Practices of Bodhisattvas
About this event
The Thirty-Seven Practices of Bodhisattvas
Online Buddhist Study Group
Our next teachings commence in June, as we explore the classic 14th century Tibetan Buddhist text, The Thirty-Seven Practices of Bodhisattvas by Gyalse Tokme.
This beautifully condensed text gives advice on how to transform our own life by following the bodhisattva path. During our study sessions, it will serve as the basis for deep discussions of our life, our priorities, and ways of handling challenge and change.
About The Thirty-Seven Practices of Bodhisattvas
One of the most revered texts of Tibetan Buddhism, the The Thirty-Seven Practices of Bodhisattvas is a concise, easy to memorise, and profound poem that has been of immense benefit to countless practitioners since the 14th century.
Gyalse Tokme Zangpo's succinct and simple verses of advice summarise the essence of the Mahayana path to perfection. This classic text presents ways that we can work with our own hearts and minds, starting wherever we find ourselves now, to unravel our small-minded preoccupations and discover our own potential for compassion, love, and wisdom. Many generations of Buddhist practitioners have been inspired by these teachings.
We will be guided in our understanding by commentaries from H.E Garchen Rinpoche, H.H. The 14th Dalai Lama, and Dilgo Khyentse Rinpoche.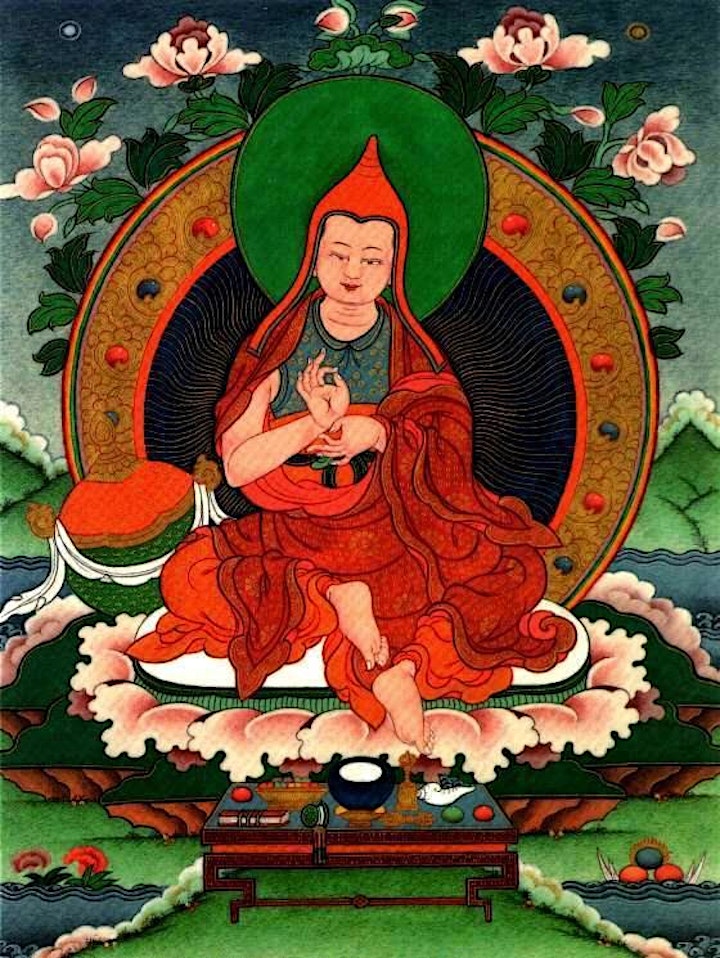 About Gyalse Tokme Zangpo
Gyalse Tokme Zangpo was one of the most humble and impressive figures of Tibetan Buddhism's past. He was an extremely learned scholar, who studied a vast number of teachings from all traditions. His every instant was devoted to helping others and to Dharma which he spread through composition, teaching and debate. He could teach with total confidence on any subject or text.
Without any expectation as to the result, he was extremely generous to all, particularly the poor, the destitute and the suffering. A formidable and inspiring example of what it truly means to cherish others more than oneself, his words continue to resonate and inspire centuries later.
Dates & Format
Our Study Group takes place on Tuesdays, 7.00pm-8.15pm (UK time).
Recordings are made available to participants who miss the live session.
Sessions consist of a meditation, line-by-line study of the text, and open group discussion of our experience.
You can join the Study Group at any time and at any point in the text.
Booking & Donation
The teachings and Study Group are offered freely. No one is excluded from participating.
Our online events operate on the basis of dana (generosity/giving). If you're able to, as is tradition, please consider making an offering. Your generosity is greatly appreciated and all money raised goes directly into supporting our activities and fundraising for the Samadhi Eco Retreat Centre.
You can offer a donation here: https://www.samadhi.org.uk/donate/
Find out more: https://www.samadhi.org.uk/events/the-thirty-seven-practices-of-bodhisattvas/