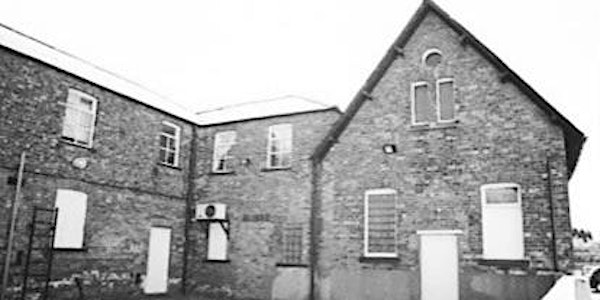 The Thorne Workhouse Ghost Hunt Doncaster South Yorkshire
Location
Thorne Sea Cadets, Lock Hill, Thorne, Doncaster, South Yorkshire, United Kingdom, DN8 5UL
Lock Hill
Thorne
DN8 5UL
United Kingdom
The Thorne Workhouse Ghost Hunt Doncaster South Yorkshire with Haunting Nights
About this event
Ghost Hunt with Haunting Nights At The Thorne Workhouse in Doncaster
The old workhouse has a sinister history.
Life for the unfortunate souls who were forced to reside here being "worse than any prison".
The residents of the workhouse in Doncaster were often beaten and left starving, many who lost their lives in the workhouse still remain, in unmarked graves
The Thorne Workhouse was built in the early 1800's as a refuge for the homeless and destitute, the residents consisted mainly of the elderly and infirm, as well as a large number of orphaned children.
Set over 2 floors with many dark rooms and chilling corridors, the reports of paranormal activity include, the spirit of a terrifying male who certainly makes his presence felt, children's laughter and hushed conversations coming from empty rooms.
Thorne Union was a group of parishes which included Althorpe, Amcotts, Belton, Crowle, Eastoft, Epworth, Keadby and Wroot in Lincolnshire and Fishlake, Stainforth, Hatfield, Sykehouse and Thorne in Yorkshire
The workhouse was situated on Union Road, formerly called Poor House Lane, which joins Orchard Street and Lock Lane.
Join Haunting Nights for an overnight ghost hunt at the Haunted Workhouse in Doncaster.
Ghost Hunt are for the ages of 18 & over.