Description
The Threat is Real: Financial Services, FinTech and Cybersecurity
Join us at FinTech Week NYC to explore how financial technology can be utilised as a tool in protecting businesses, government agencies and individuals against cyber-attacks.
The Threat is Real: Financial Services, FinTech and Cybersecurity will provide an opportunity to examine how (now more than ever) the financial services community is acutely aware of the need to address the related challenges and explore ways that technological innovation can mitigate risk.
A panel of technology leaders, financial services experts and law enforcement officials will explore the major cybersecurity threats facing the financial sector - and some of the necessary solutions.
Agenda
07.30am Doors Open, Registration and Breakfast
08.00am Guests proceed to Museum Auditorium
08.05am Welcome from Innovate Finance
Lawrence Wintermeyer, CEO at Innovate Finance
08.15am Welcome from 9/11 Memorial & Museum
Frank Bisignano, Chairman & CEO at First Data, Board Member at the 9/11 Memorial & Museum
08.25am Fireside Chat: No Cyber-Borders

As increased cyber attacks challenge the effectiveness of domestic and international law enforcement, this session confronts the risks of a connected, information-led world and the potential for a new era of public-private collaboration.
Moderator:
Heather Landy, Managing Editor at Quartz
Panellists:
Ciaran Martin, CEO at National Cyber Security Centre
Philip Reitinger, President and CEO at Global Cyber Alliance
08.45am Panel Discussion: The Cyber-Resilient Future: Prevent, Detect, Remediate
Waging the war on cybercrime demands a cyber resiliency framework fit for the 21st century. This session looks to assess present-day threats, from evolving and complex technologies to vast business vulnerabilities, talent shortfalls and unclear policies.
Moderator:
Rob Sloan, Cybersecurity Research Director at WSJ Pro

Panellists
Judith H. Germano, Founder at GermanoLaw LLC, Senior Fellow on Cybersecurity/Adjunct Professor at NYU School of Law
Ed Dickson, President, Investigations at MSA Security
Justin Fier, Director for Cyber Intelligence and Analytics at Darktrace
Jon Hawes, Data Insight Strategy at Panaseer

09.25am Audience Q&A
09.45am Programme Ends
10.00am Tour of 9/11Memorial & Museum
This Event Is Held In Partnership With: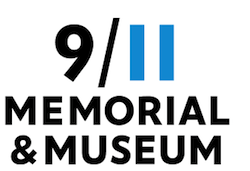 The National September 11 Memorial & Museum is the nonprofit organization that oversees operations for the 9/11 Memorial and 9/11 Memorial Museum. Located on eight of the 16 acres of the World Trade Center site, the Memorial and Museum remember and honor the 2,983 people who were killed in the horrific attacks of September 11, 2001 and February 26, 1993.
The Memorial plaza design consists of two reflecting pools formed in the footprints of the original twin towers surrounded by swamp white oak trees. The Museum displays more than 900 personal and monumental objects while its collection includes more than 60,000 items that present intimate stories of loss, compassion, reckoning and recovery linked to the events of 9/11 and the aftermath. The Museum also explores the global impact of 9/11 and its continuing significance through education programs, public programs, live talks and film features that cover contemporary topics designed for diverse audiences. For more information or to reserve a ticket to the 9/11 Memorial Museum, please visit: 911memorial.org.
Sponsored By: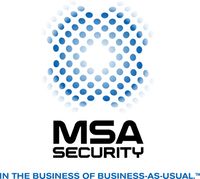 MSA Security is America's leader in high consequence threat protection, explosives detection, intelligence analysis, specialized training and investigative services for corporate and government clients. MSA Security's innovative technology and robust security solutions protect people and property each and every day – delivering greater peace of mind, enhanced operational efficiencies and minimized business disruption. For more details visit: http://www.msasecurity.net