The Three Languages is an exhibition created by Marysa Ciach and Filippo Cocca exploring radical perspectives on modern day society.
About this event
Dear Creatives,
After three years of living and creating in London, we have finally graduated with an established and sharpened style . To celebrate that, we would like to invite you to a one night show that will take place on the 4th of July. During the exhibition you will have a chance to see the graduate collection and performance directed by Marysa Ciach with a use of costumes designed and made entirely by her. After the performance you will be invited to see her textile designs exhibited together with Filippo Cocca's paintings, having a chance to meet the artists over a glass of wine.
The name of the exhibition is "The Three Languages". The leading concept is based on a dramatic vision of the modern day society.
"The project is based on a fairy tale I wrote together with my father about the world being ruled by three fairies, to whom people speak The Three Languages. They are goddesses who guard the most precious values in the world - Beauty, Nature and Strength. Unfortunately, their ideas have been replaced by modern technology, and the new human ideologies. They left because they saw that people no longer needed them. Greedy mortals, however, did not notice the loss and this time, without any barriers, kept on discovering and inventing even more. As a result, they accumulated a lot of evil in the world, and the fairies had to punish them, making humans miserable. It is now in people's power to regain what they have lost through their greed, rethink their past mistakes, and build a secure future. They only get one chance, if they waste it, the whole world will perish."
Marysa's and Filippo's work present two opposite perspectives of today's reality. Hers is more positive, his very pesimistic, which results in a complementary duo exhibition.
Marysa Ciach is a textile designer and multimedia artist, who graduated from London college of Fashion in June. She thinks, communicates and creates with colour, which is the main inspiration in her designs. Marysa works with various artists, performers and fashion deisgners based in London and Europe. Currently she is collaborating with two performers- Keity Pook and Bun Kobayashi exploring the idea of cuteness, making abstract fabrics that will change every-day objects into art pieces.
Filippo Cocca is a London-based artist who explores the fringes of the post-podernist concept of identity mainly through oil paintings on canvas and at the same time testing his creations through a dramatic use of digital media.
Doors open at 5PM, show starts at 6PM!
The tickets are limited so be sure to book yours before they are gone!
THE LOCATION:
The doors to the studio are lime green, cant be missed! We will put up a poster so that you know it is there for sure.
We cannot wait to see you all in July!
Until then, keep being creative and inspired.
Marysa & Filippo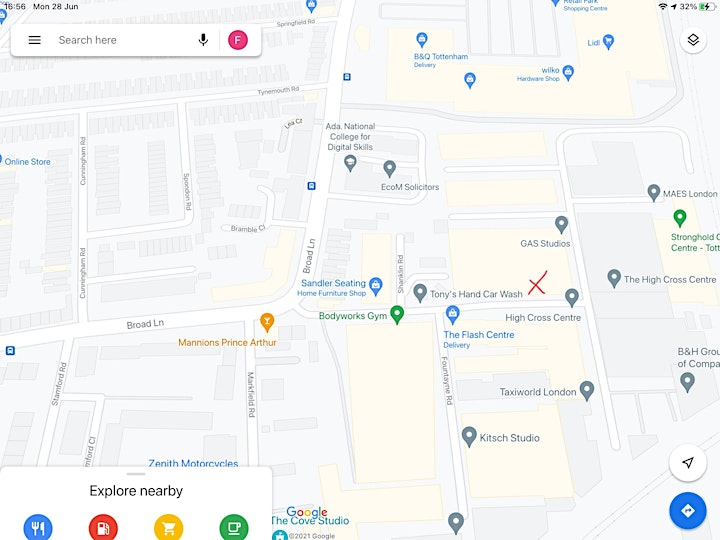 Organizer of The Three Languages- Performance & Art Exhibition