Description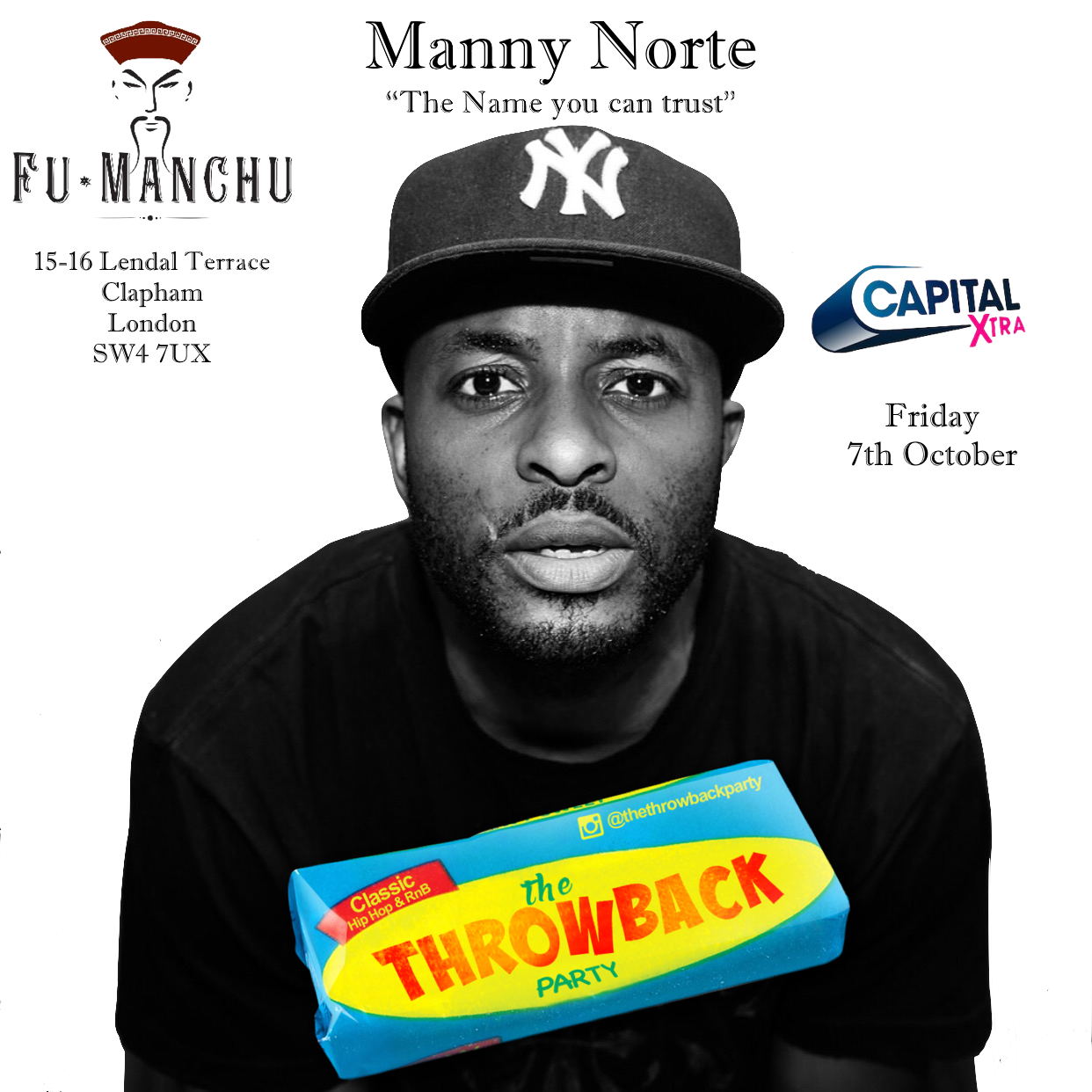 The Throwback Party FRIDAY 7th OCTOBER at the world renowned FU MANCHU in Clapham.
As the name of the night suggests, we will be playing the best in classic Hip Hop, RnB, House, Garage, Soul, Jungle & Bashment, along with the new skool gems.Unlike the guys that churn out a mediocre weekly event, we spend months getting ready to bring you what is simply London's biggest Classic Hip Hop and R&B event. Special guest DJ Manny Norte from Capital Xtra. 
For those of you who have been lucky enough to join us you know we have 4 simple promises..
We promise to bring you the best Dj's
We promise to deliver nothing but the hottest sounds
We promise nothing but the strongest drinks
Last but not least we promise nothing but the greatest vibes!
THIS IS A GUEST LIST and TICKET ONLY EVENT! If you haven't RSVP'd what are you waiting for? 
Send full names or get your tickets ASAP!