The TLC Experience (Mum with a 20-35 years old daughter)
Description
"Mothers of daughters are daughters of mothers and have remained so, in circles joined to circles since time began"
Signe Hammer
The TLC Experience for mum with a daughter aged between 20-35 years old
A day together with Jules and Tracy aka J & T, like a G & T but without the calories or hangover! 
A day for Mums and daughters to let go of the need to be perfect.
Drop the anxiety of daily life.
And take control in a healthy resourceful way.  
Are you a mum who sees your daughter being too hard on herself? …. And you know who she learnt it from?  
Are you a daughter who wants to understand your mum's day to day challenges and help her mum be less stressed? 
Do you want a closer relationship and to learn ways to support each other?  
If so, we are providing a space to share, support, and spend time together to bond and learn ways to deepen your trust, love, and connection.
Come along for clarity around confidence, managing expectations and anxiety, and how to apply these principles to everyday life.
Get to know your Mum/daughter.
And connect with your needs as well as your Mum's/daughter's.
The TLC Experience for mum with a daughter aged between 20-35 years old
Mum = someone who is or has taken care of a child for any length of time.  Whilst you may not be the birth mother or legal guardian of 'the daughter', you are still welcome.  
Daughter = a girl or woman in relation to either or both of her parents. In this instance, the daughter must be from 14 years upwards.* This ticket is for daughter aged between 20-35 years old
Mums and daughters who are ready to connect and support each other 

Mums and daughters who want to have a deeper understanding of themselves and each other

And who want to be kinder to themselves, let go of perfection, and live a more relaxed life 
Someone looking for a quick fix to a long-standing matter 

Someone looking to point the finger of blame 

Someone in conflict with mum or daughter and expects this event to resolve this 
What you will get from the day: 
Time to recharge, which so many of us do not do!
Less arguing, more adult conversations  

Strategies to manage everyday life 

Ways to support and be supported with love, compassion, and kindness 

Closeness and understanding of a loved one  

Quality time together in a space to bond and deepen your love
Discovery of each other's needs, how to get what you want, and ask for what you need 
Refreshments - provided all day

Delicious food from the moment you arrive
Free parking - always a bonus!

A beautiful setting bring appropriate clothing if you fancy a wonder
You will each have a goodie bag, worth more than £30

And finally, we will have a professional photographer with us during the day and you will have time with her to capture the two of you, your very own Mum & Daughter professional photo!!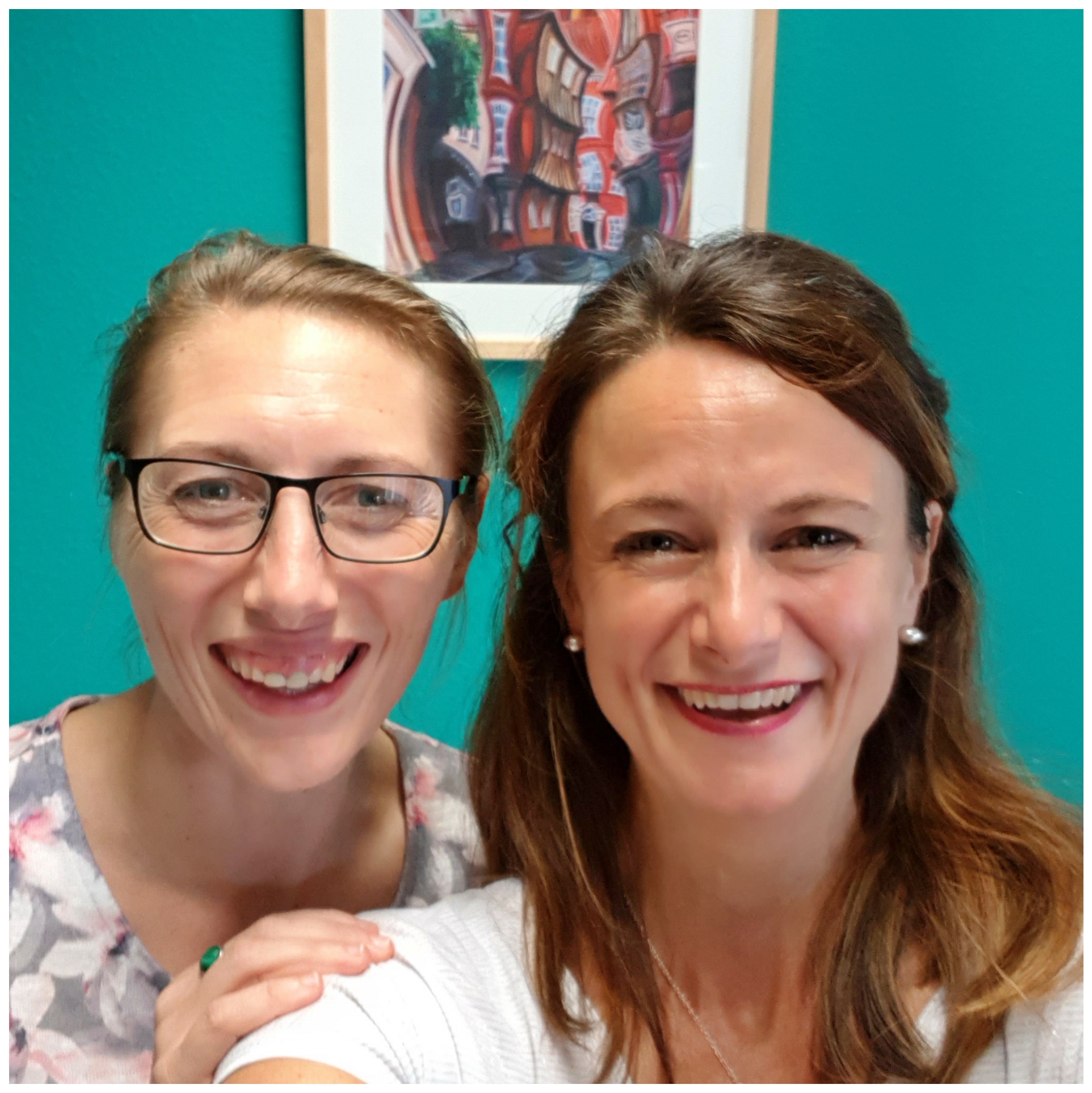 Jules and Tracy met at a conference and decided they had much in common so arranged a coffee. That led to a 'brain storming' session where we discovered we were both working with Mum's and their daughters on similar matters. So got curious as to what we could do together and through a few more conversations, the TLC experience was born.
Through our own life experiences and professional settings we wanted to create a supportive safe space for you to learn about yourself and your Mum/daughter. We will offer you teaching, coaching, and practical tips throughout the day to help you have clarity and potential insights to deepen your relationship with yourself and your Mum/Daughter.