Description
Place is the focus of so many conversations and the impacts of creating successful ones is well versed. But how do we start to make it happen?
This Planning Skills event features West Dunbartonshire's approach to do just that. Join us as they embark on expanding the traditional role of an urban design panel into a tool to shape their growth areas into places that enhance both wellbeing and economic vitality. The planning department are leading this cross cutting approach to make the best use of their resources and create places that help communities flourish.
This is an opportunity to consider the context and ambition behind the creation of the design panel, as well as letting attendees review its applicability for their own organisation.
As Scottish Government looks to measure Planning by its outcomes, this approach represents a practical means to evidence performance on the basis of the quality of places.
This member event is primarily for those development planning and development management planners involved in co-ordinating and managing development. Other council functions and key agencies that collaborate in the plans and processes that enable this are also welcome.
The event is being held in Clydebank Town Hall as it sits immediately adjacent to one of the Council's largest areas of growth, Queens Quay. A visual reminder of the place making task this Council is undertaking.



---
Speakers on the day will include: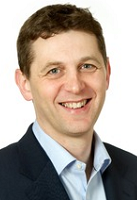 Jim MacDonald, CEO, Architecture and Design Scotland
Will set the context on the role of urban design panels and their potential to meet West Dunbartonshire's ambition.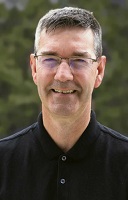 Iain Gilzean, Chief Architect, Scottish Government
Will share developing thoughts on how a "Place Principle" could contribute and enable the collaborative working that lies ahead for all planning authorities.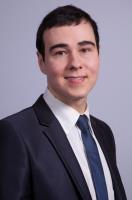 Patrick McGlinchey, former Deputy Leader, West Dunbartonshire Council
Having begun this process while still in office, Patrick will share his original motivation and subsequent aspirations for the Panel's outcomes.

---
Agenda
09:30
Registration and coffee
10:00
Morning Session: What is the aspiration?
The importance of leadership in delivering successful places - Joyce White, Chief Executive of West Dunbartonshire Council and Vice Chair of SOLACE, and Colin Mair, Chief Executive of the Improvement Service
Urban Design Panels: an opportunity for a multi-disciplinary approach to successful places - Jim MacDonald,

Chief Executive Officer of

Architecture and Design Scotland
Urban Design Panels contribution to places and pursuing a "Place Principle" - Iain Gilzean, Chief Architect at the Scottish Government
West Dunbartonshires ambition for an Urban Design panel - Patrick McGlinchey, Former Deputy Leader of West Dunbartonshire Council
Q and A Session followed by coffee
Workshop Session: Experience and aspiration – are they matching up?
12:45
Lunch
13:30

Afternoon session: Application to West Dunbartonshire's growth
The economic vitality opportunity from the Panel. Contributions to and anticipated outcomes from the Urban Design Panel - Richard Cairns, Executive Director for Infrastructure and Regeneration of West Dunbartonshire Council
Aspirations for West Dunbartonshire's Urban Design Panel - Pamela Clifford, Planning Services Manager of West Dunbartonshire Council
An alternative tool for managing development. Experience to date, use of their application assessment tool and thoughts for the future - Moray Council
Q and A Session followed by coffee
Workshop Session: What are the key barriers to meeting aspirations? What next?
Closing comments
16.00
Close