The top 3 things you should and shouldn't do in sales
Description
The top 3 things you should and shouldn't do in sales
Ian Rose and Jason Cobine combine forces to deliver this powerful seminar packed with expert advice to improve your sales skills.
Post GDPR there are still opportunities to contact people that will love what you can do for them and pay you handsomely for doing it well! Yet how do you reach them?
Many people are resistant to trying new things or setting new goals. Which is where Ian comes in. If you can master the resistance to cold calling, which most people hate, perhaps there is nothing you cannot successfully try when marketing the way your prospects want you to.
You will learn how you SHOULD:
Keep things simple to achieve success
Set goals and achieve them
Find out what networkers need before they can make introuductions for you
You will learn how you SHOULD NOT:
Be afraid to make successful sales calls
Lose focus and avoid increasing your income
Allow your networking approach to work against you FINDING, CONNECTING, GROWING your network and making it PROFITABLE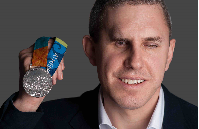 IAN ROSE is one of Great Britain's most successful Paralympic Judoka (a judo expert, in other words). He was a Torchbearer and an Opening Ceremony performer for the London 2012 Paralympic Games, as well as winner of two Paralympic, five World Championship and nine European Championship medals. Retiring in 2011, Ian now focusses on motivating and inspiring others to achieve their full potential and get the most out of both their career and life. Ian specialises in business performance and helps individuals and companies focus on increasing revenues, managing stress levels and to remember the "WHY they started". He will inspire, motivate and entertain with genuine humour and warmth.
For more information visit www.ianrose.co.uk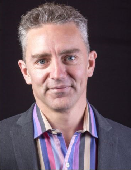 JASON COBINE hosts regular workshops and webinars to help business development teams and individuals improve their success through perfected networking skills. Beyond Networking presentations introduce the 3 keys of networking. Designed to engage and inform business networkers, business owners, and sales staff, Jason's seminars showcase his expertise in turning networking sceptics into believers, contacts into clients, and business cards into cash.
For more information visit www.beyondnetworking.co.uk/
Why attend?
Ian's workshop will empower you to promote yourself and your business with confidence and give you techniques you can use to keep focused and in line with your business goals.
Jason's workshop helps you discover fresh ideas to sharpen your business communication message and develop immediate interest in you and your brand.
Who is the event aimed at?
This workshop is a must for businesses looking for new clients yet don't have the time to find them.
How will you benefit from attending?
Clear actions for increasing your revenue and reaching your goals, as well as receive:
A FREE copy of Ian's, Creating Clarity Around Goals Setting & Staying Motivated workbook

Special report – why networking doesn't work and what you can do about it.
What others say about Ian Rose
"Listening to Ian speak is like a breath of fresh air" - Federation of Small Business
"By far the most popular workshop" - BBA Aviation
"A brilliant business coach! He always seems to know the best question to ask me, to help me see a way around the next obstacle" - Appletree Marketing
What others say about Jason Cobine
"Very impressive presentation, I got very useful information and would definitely recommend to others. Thank you." Sajid Syed
"Your workshop worked well in that we tested our (newfound) networking skills in the 'safe' environment of the workshop and then, more or less straight away, had an opportunity to apply them" Anjani Purohit, Solicitor, Dewar Hogan
"Simply a must. As more and more professionals are accepting that clients don't knock on doors, Jason's insight makes networking not only more effective, but easy and enjoyable. Invaluable content and streets ahead of the normal stuffy and pretentious seminars." James Earl, Strategic Partnership Executive, International Foreign Exchange (IFX)

Read more: http://www.beyondnetworking.co.uk/proof/#ixzz5IJcFn3A2