Description
The Toxic Brain: Alzheimers, Autism and Beyond
The Medical Society of London
Thursday 27th February 6:30PM- 9PM
3 CPDs ( NNA)
Accelerated brain shrinkage is the hallmark leading to mild cognitive impairment, dementia and Alzheimer's. There is substantial evidence that these conditions can in fact be prevented. In this evening, we will discuss and deepen our knowledge on Alzheimer's dementia, what really causes it, including the amyloid protein and homocysteine hypothesis. However several other important factors, including neurotoxic elements such as aluminium may also be contributing cognitive problems.
You will learn:
E

ffective strategies to prevent the onset of Alzheimers, what actions to take now, how to test for memory decline and what foods and supplements will help.

About the various theories and failed amyloid protein models that exists and why this condition can involve several other factors relating to nutrition.

The role toxins exposure such as aluminium can have on contributing to cognitive decline, other neurodegenerative conditions and possibly autism.

The overwhelming evidence linking Aluminum and Alzheimer's with even higher levels of aluminium found in the brains of individuals, diagnosed with an early-onset form of sporadic (usually late onset) Alzheimer's disease.
Presenting:
Patrick Holford Founder of the Institute of Optimum Nutrition and Author of The Hybrid Diet
Professor Christopher Exley PhD (Toxicology) FRSB, Keele University and Honorary Professor, University of the Highlands and Islands
3 Accredited CPD points available (GCRN)
Event Lecturers
Patrick Holford BSc, DipION, FBANT, NTCRP
6:30 -7:30PM : 'Alzheimers: All you need to know about its prevention, disease-modify treatments and current failed drug-based solutions'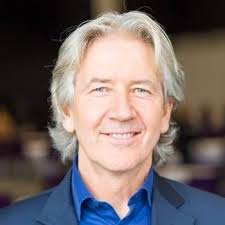 Patrick Holford, BSc, DipION, FBANT, NTCRP, is a leading spokesman on nutrition and founder of the Institute for Optimum Nutrition and Food for the Brain Foundation.. He is the author of 40 books, translated into over 30 languages, including his latest book The Hybrid Diet, co-authored with award-winning medical journalist Jerome Burne.
Patrick was involved in groundbreaking research showing that multivitamins can increase children's IQ scores – the subject of a Horizon television documentary in the 1980s. He was one of the first promoters of the importance of zinc, essential fats, low-GL diets and homocysteine-lowering B vitamins and their importance in mental health. Patrick has also recently become part of a charity called foodforthebrain.org which aims to raise awareness of the importance of optimum nutrition in mental health.
Professor Christopher Exley, PhD FRSB
8PM– 8:45PM -'
Aluminium in Human Brain Tissue & Neurodegenerative Neurodevelopmental Disease



Professor Christopher Exley PhD FRSB has spent over 35 years researching human exposure to aluminium (https://www.keele.ac.uk/aluminium/). In this talk Professor Exley will present his team's research on aluminium in human brain tissue, including Alzheimer's disease, multiple sclerosis and autism. Recent research confirming a role for aluminium in Alzheimer's disease will be a focus ( https://www.hippocraticpost.com/?s=Exley).

Dr. Exley graduated in 1985 with a degree in Biology (Univ. Stirling) and in 1989 with a PhD in the ecotoxicology of aluminium (Univ. Stirling). In 1992 he moved to Keele University with Professor JD Birchall FRS OBE to establish what is now The Birchall Centre. In 1994 Dr. Exley was awarded a Royal Society University Research Fellowship and in 2002 he was appointed Reader in Life Sciences at Keele. In 2009 Dr. Exley was appointed Honorary Professor at The University of the Highlands and Islands, Inverness, Scotland. He was promoted to a personal chair in Bioinorganic Chemistry in 2011 at Keele. In 2015 Dr. Exley was elected Fellow Royal Society of Biology. My research centres about the role of aluminium in all forms of life including humans.
Site: https://www.keele.ac.uk/aluminium/groupmembers/chrisexley/
Schedule / Agenda
6:00 – 6:30 Registration and exibitor hall
6:30-7:20 PM 'Alzheimers: All you need to know about its prevention, disease-modify treatments and current failed drug-based solutions' Patrik Holford
7:30-7:50PM Refreshments
8-00-8:50PM Aluminium in the Human Brain Tissue and Neurodegenerative/Neurodevelopment Disease- Prof. Chris Exley
9:00 PM Finish
Contact 07516954500 or email romina@nutritioncollective.co.uk for more information.
Refreshments included
Attendance of the event counts as Continuing Professional Development (CPD) from the NNA. Information on CPD opportunities and events from our affiliated or otherwise related organisations will be sent to you in our newsletter .