Description
In our current age and in our lives, terror is inescapable: in countries and cities worldwide, and in our homes. Public and professional concern about trauma has never been so devastatingly at the forefront of our lives than in watching the unfolding of the recent terrorist attacks, and the immeasurable, wide-ranging and long lasting impact on all those involved.
This workshop will attempt to find some understanding of trauma, of the experience of war and of violent crime, and their impact on the mind and associations with loss and grieving. We will explore our understanding of trauma in the home, domestic abuse as a principal cause of PTSD, and the concepts of moral trauma. We will also examine how as therapists we can work effectively with trauma, the personal impact on the therapist and the need for self-care, and discuss the impact and developmental needs of our own practice.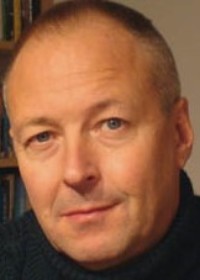 Andy Cottom is a psychodynamic psychotherapist in private practice in Westminster, where he focuses on a clientele affected by violence and abuse. He is director of Westminster Therapy Associates, a group practice of a dozen psychotherapists and counsellors, many of whom share Andy's interest in working with clients who have been impacted by violence.
Prior to training as a psychotherapist, Andy worked in broadcast television news and documentaries for nearly 30 years. As such he found himself in Beirut when the Israelis invaded Lebanon in 1982, where he developed a fascination for conflict and so started a career which specialised in reports from numerous warzones around the world, from the Middle East and Africa to Central and South America and then to Bosnia and Iraq. In so doing he acquired first-hand experience of both the human tragedy of war and the extraordinary resilience shown by many in the face of horrifying situations. Frequently working alongside both the military and rebel forces, with aid workers and with those they were trying to save, he was a frequent witness to the traumas of war and human suffering.
His familiarity with violence enabled him to work with survivors of the most serious of crimes and exposed him to the horrors of domestic abuse.
His own personal clientele echoes the professionals whom he worked alongside in his television career, as well as the victims, witnesses and perpetrators of physical, sexual and psychological abuse within the home.
He is a Trustee of the UK Council for Psychotherapy (UKCP) and the Chair of their analytic College, the Council for Psychoanalysis and Jungian Analysis (CPJA).