Description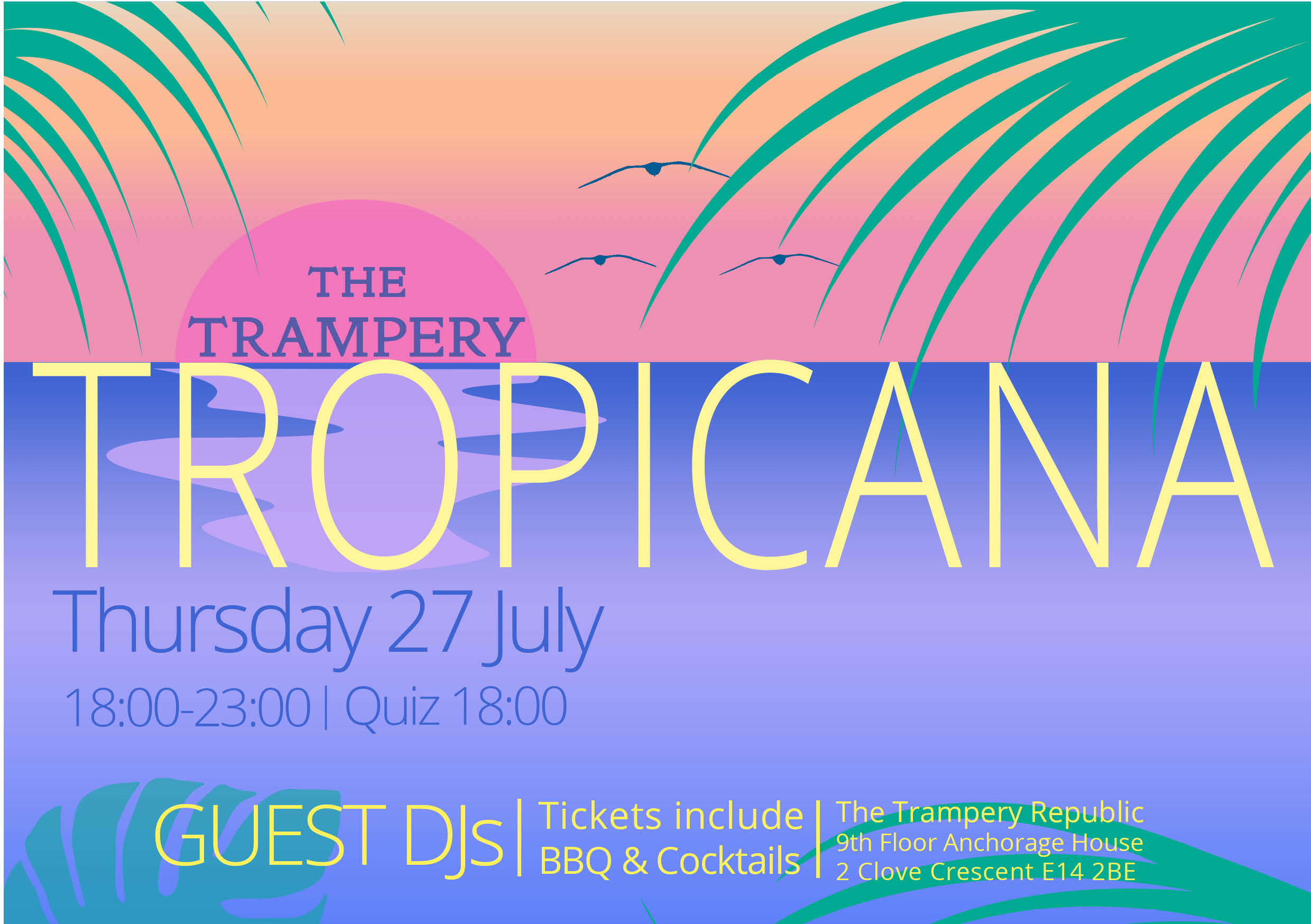 Join us for The Trampery Tropicana Summer Party!
Our debut summer get-together promises to be an evening of cocktails, cold beers, BBQs and dance-offs to remember! The action will take place on the wrap-around roof terrace at The Trampery Republic. No longer the workspace you know and love, the 9th Floor will become a tropical idyll, the beach break of your dreams, an escape from the grey reality of a so-called 'summer in the city.'
The festivities will commence at 6pm with a Tropicana Special Edition of The Great Trampery Pub Quiz. So for those of you who are highly competitive, exceptionally skilled at building lego robots, or exceedingly knowledgable about 90's German techno - be sure to arrive early!
Food from Mexican Street Food legends, Killa Dilla, and pisco sours served up by our epic bar team from Trampery Old St. Jamie Craven will be coordinating our guest DJ's through the evening and we shall be showcasing the work of some of our members such as Biborg, Bouche Media and SmartUp Visuals.
Bring the whole team along - partners, friends and family are all welcome to help us celebrate summer in true Trampery style, with views of the Thames and the City beneath us!
Tickets are £25 and include a delicious dinner hot off the barbie as well as two drinks of your choice.
There will be a paid bar later in the evening but this isn't a BYO event.
6pm - Bar opens & Great Trampery Quiz
7pm - BBQ & drinks served (details of the menu to follow)
DJ sets throughout
11pm - evening draws to a close...