Tales about our feline friends
About this Event
(Details coming soon)
Tickets by donation, you will be sent a Zoom link when you book.
Join The Travelling Talesman as he uses spoken word, lyre, drum, and live sample and loop atmospheres to create energetic, engaging and witty tellings of myths, legends and folktales.
"Cliff Eastabrook is an engaging performer who has storytelling down to a fine art. His musicianship and acting ability had all spellbound and made for a magical and enjoyable trip to the Underworld."
Jane Howard, South Hill Park Arts Centre, Bracknell.
This is a live zoom performance which will be interactive, please have your camera on if you feel comfortable with this - there will be time for a chat over a drink or two at the end, too.
Over 16 years only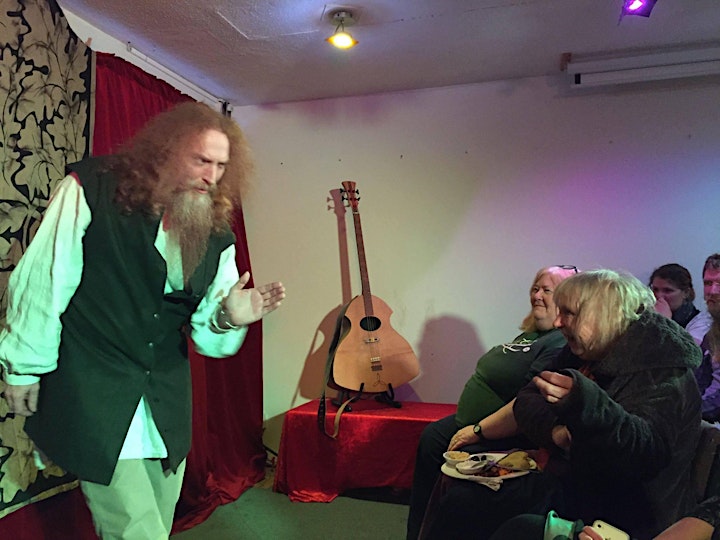 Cliff Eastabrook has toured the country from Penzance to York, for feasts, festivals, and fun since the early nineties with tales of Norse Gods, Celtic mysteries, clever girls, and dragon Slayers, medieval mayhem, giants, goblins and Halloween horrors. He originally specialised in Northern European tales, but stories are now drawn from all over the world. He is constantly expanding his repertoire, reading myths from various cultures, chasing down unusual variations on folk tales and researching, learning or creating new adventures for a special theme or site-specific event.