Description



This is your invite for The TRUTH About Confidence one-day event.
Take action now and finally feel the confidence you always wished for.
Have you tried other confidence or assertiveness trainings or read self-help books but found the changes didn't stick or made little difference at all?
Do you manage to function well in most situations but can be floored by a sudden request to do something you have never done before (like present to a large group)?
Are there some people in your life that have the ability to make you feel like a child or a blubbering idiot for no apparent reason?
Do you recognise a pattern of self sabotage that gets activated when you are close to securing a promotion or fantastic opportunity?
Do you KNOW that if you could change the way you feel about yourself, that your life would change dramatically?
If you answered yes to any of these questions, my guess is that you still don't feel as confident as you would like because you have been taught a bunch of myths! Myths like the quickest way to feel confident is to throw yourself in at the deep end or my biggest bug bear, fake it 'till you make it! Whilst well-meaning, this advice simply won't work — because it doesn't change the way you really feel about yourself.
You need The TRUTH About Confidence!
"The pace and interaction all day was fantastic. The benefit of realising that 'it's not just me' A lot of the content I have seen but the repeat is valuable. I wouldn't change anything about the day. Thank you."
"I liked the size of the group and the balance of talking/activity; the 'realness' of Jules.
Lots to learn with challenging those negative thoughts."
"The day provided tools to manage my emotions and control my thinking in a much clearer way. It was a great session. Thank you so much for an enlightening experience."
Others have learned how to pretend that they feel confident and blast through the opportunities, striving and forcing themselves to be a certain way. They may look like they have it but still don't feel comfortable within themselves as they live through a false character that they have made up to get by.The rest of us do a mixture of both. Sometimes acting and other times avoiding the situations, dismissing the opportunities or not even seeing them. How often do you hold your breath and force yourself to take action whilst feeling tense and stressed? It's not the easiest or most fulfilling way to live!
What do you do? How does your lack of confidence impact your life?
The TRUTH about Confidence workshop goes beyond imparting assertiveness skills or confidence building techniques. To develop authentic and lasting confidence we need to look at the unconscious behaviours that create internal chaos and self-doubt. Certain techniques may provide a temporary 'boost' to help deal with a specific issue or challenging situation, but they don't create a lasting change in self-belief or self-perception and may even fuel negative self-worth. In fact, when badly practiced, 'fakeness' will be perceived by friends, colleagues and customers as a cover up. This can undermine relationships, credibility and create stress and tension for ourselves, which only makes the cycle worse.
The TRUTH about confidence workshop addresses the issues head on.
It debunks the myths around building confidence and shows you where your resilience and self-worth are often hindered rather than helped. It offers real-world examples for overcoming barriers and limitations and pragmatic tools that can be applied to any situation.
No more faking it, or acting as if you feel confident.
No more pretending to feel comfortable, whilst squirming on the inside.
No more frustration over fluctuating self-belief.
Just you, experiencing real confidence!
This day IS for you if you ...
... genuinely want to develop true confidence
... want to have fun whilst you learn
... are open to being coached by me (Jules Wyman)
... want to dispel beliefs that no longer support you
This day IS NOT for you if you ...
... are looking for a quick fix
... want someone to make you feel better
... want someone else to do the work for you
... don't like to mix fun and learning
I am not going to make promises of 'major breakthroughs' or that you'll never think negatively again. Neither am I going to promise that you will walk away from this event with 100% uber-confidence that is unshakeable forever (and please be wary of anyone who promises that to you!)
"Human beings are a work in progress that mistakenly think we are finished."
- Dan Gilbert
"I loved Jules presentation style and the way she engaged the group. I found the day very well structured, entertaining, supportive and informative. She is dynamic and kind!"
"The activities, the way it was presented, the ease and simplicity of the content and the food made it all fantastic."
"There was attention to detail which created a safe, comfortable and fun space. Nice amount of humour. Well thought out and planned. Great presentation style and connection/interaction between the whole group."
"For me the enthusiasm of the presenter, interaction, examples given, strategies offered…and the food…all made it a great day!"
What I can promise you is that I will share the foundations of confidence that have made a difference to my life and the lives of the many other men & women that I have worked with over the last ten years. The foundations that have taken me from living in daily self-doubt to experiencing self-belief. From hiding backstage (literally) at work to being on BBC Breakfast TV. The same foundations that have helped me run a successful coaching practice for over a decade and the same foundations, insights. learnings and tools that 100's of clients over the last decade have used to make change and difference in their life.
Now I want to share them with you.
Do you want to experience true confidence? Feel authentic? Less stressed? Dare I say feel comfortable in your own skin??
I would love to say that just thinking about growing your confidence makes it happen. That would be a lie. The thing that makes the difference is taking action. Making that effort to book an event, commit 100% to being there and taking part —that is when your confidence can really develop. And that I CAN promise you.
PLUS: Be one of the first 5 people to book and receive a free signed copy of my book, 'IF WE CAN, YOU CAN'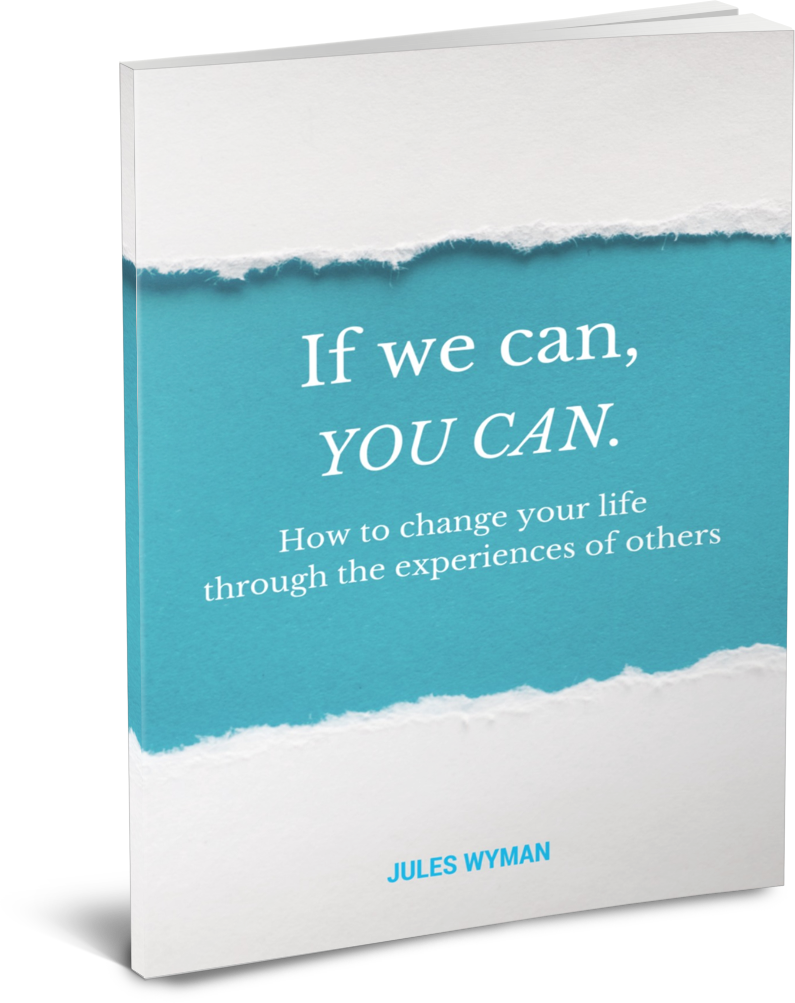 I look forward to seeing you there!

p.s. PLEASE if you have any questions or are not sure if this event is right for you, then email me direct jules@juleswyman.com and I will happily answer yoru questions.
Jules Wyman
Confidence Coach & Speaker
www.juleswyman.com
Organizer of The TRUTH about Confidence - One day event
Jules Wyman is a coach and speaker who specialises in all aspects of confidence.
She works with clients around the world and thrives on sharing information with people either 1:1 or at events.
She is currently working on her second book 'The TRUTH about Confidence'
You can find her work at www.juleswyman.com
*And please feel free to join the FB page https://www.facebook.com/TheConfidenceGarden/
(it's free) There are LIVE broadcasts each week too!