Description
Shoppi Ventures is a 100% digital accelerator that provides technology, operational support and mentoring to expand promising brands in new markets via an exclusive agreement that involves equity and investment.
We are in the hunting of most promising brands and in the meantime to show to you the truth.
Please note, the event will be hosted online through Zoom (free software).
What you're paying for:
2.5h of Workshop.
Networking with the community.
Access to investment opportunities through our accelerator.
Access to our global community "The Truth about eCommerce".
Join this master class if you want:
Access to insights and knowledge about eCommerce and Retail.
Move your sales to the next level.
You have YOUR product or idea to sell online.
Don't join this master class if you:
Resell or dropship low-quality products.
Work with network marketing/affiliate marketing.

Don't add value to your customer.
Discount:
You can apply for a discount through our acceleration program if you succeed we will send you a code.
What's happening?
The financial crisis had an enormous impact on our lives and blasted entire countries, and no one warned us, so imagine someone told you the truth and offered you a chance to be prepared.
The retail industry in the US is collapsing, and the consumer's behaviours have changed dramatically during these years, online entrepreneurs need to be well-prepared.
One of the most promising markets is online, and companies are looking to use eCommerce as a revenue channel, but they fail in most cases because they are not aware of the truth.
The founder of Shoppi is here to bring a new and fresh point of view about eCommerce.
We are living in a moment in time where companies are more worried to communicate with their customers than selling to them.
The workshop:
Introducing the tour "The Truth about eCommerce.".
How to master networking and build your connections.
Expanding in the EU and beyond.
25-min Q&A
Stop selling online, start communicating with your customer.
Start with a "why" and build your online identity.
25-min Q&A
The future of the retail industry and how to save your business.
How to apply to our acceleration program (free).
Acceleration program?
You can apply here for free https://www.shoppi.ventures
Hurry up! early bird tickets are already SOLD OUT!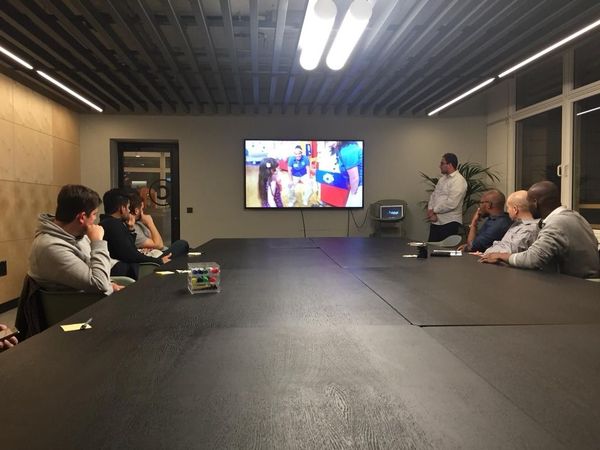 The network "The Truth about eCommerce" is counting over 500 members worldwide, including cities like New York, Berlin, Milan etc...
This event is reserved for business people that are struggling to put together all pieces and grow with their business, this is an event with a real outcome since our aim is to collect application to our (free) accelerator.
We are able to provide you with a solution for logistics, company formation, and growth in new markets thanks to our extensive network, you have only to attend our events.
Subscribe to our network:
https://www.meetup.com/pro/the-truth-about-ecommerce/