Description
In correlation with the SPACE / LCN Showcase 2nd Edition, Laura Moreton-Griffiths will be hosting the following talk with Nina Power & Dr Victoria Browne on 17 June, from 11am-12pm.
Truth Lies Within
Exploring themes around how to represent history appropriate to the time in which we live, female history or absence of, and visions of the near future.
Sat 17 June 2017, 11am - 12.00pm
SPACE 129 - 131 Mare Street
E8 3RH
About the Speakers:
Nina Power is Senior Lecturer in Philosophy at The University of Roehampton and Tutor on the Critical Writing in Art & Design programme at The Royal College of Art. She has a wide range of interests, including philosophy, film, art, feminism and politics. She is the author of One-Dimensional Woman (Zero, 2009) and Das kollektive politische Subjekt – Aufsätze zur kritischen Philosophie (Laika, 2015), a collection of her philosophical writings (translated into German). She is currently working on two book-length projects — one on the topic of work and the other on the history of the collective political subject. She is also working on a number of more experimental collaborations with artists and writers.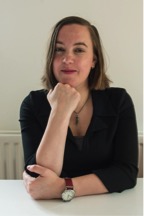 Victoria Browne is a Senior Lecturer in Politics at Oxford Brookes University. Her main research interests are in feminist philosophy and temporality, and she is the author of Feminism, Time and Nonlinear History (Palgrave Macmillan, 2014). More recent research continues to explore questions of temporality, but shifts the focus from the politics of history to the politics of reproduction. In September 2017 she will begin a Leverhulme Research Fellowship, during which she will try to unpick the symbolic relationship between maternity and futurity within the western philosophical and political imaginary, and hopefully write a book about it.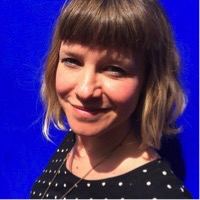 Any questions – contact the organisers Laura Moreton-Griffiths info@lauramoretongriffiths.com or The Artist Development Team at SPACE: artistdevelopment@spacestudios.org.uk
Supported using public funding by Arts Council England.

—
The LCN Programme facilitates artists to develop conceptual and technical aspects of their practice, alongside a tailored and practice-led programme. The programme and showcase illustrate SPACE's long-standing commitment to provide personalised and career-specific support for artists in London.
London Creative Network is part-funded by the European Regional Development Fund.