Description
Welcome to the UK's very first dating fair held at the exclusive members club in Fitzrovia, '1 Alfred Place'.
Complimentary photoshoot, prizes, seminars, workshops, stands, dating & wellbeing experts
The UK dating fair is designed to give you the best advice and support you need to date successfully. Let dating experts share insights and tips on where you may be going wrong and how to change that. Meet the best in the country, attend talks and workshops, browse stalls and get a feel for what is out there with everything dating related and essentially fast-track your dating journey, so you can find the relationship you dream of.
This event is the only one of it's kind, with the most prominent experts and professional services in the UK; from matchmakers and dating coaches to event hosts, online dating sites and specialists such as dating photographers, stylists and more. see the website for full details: www.ukdatingfair.co.uk
KEYNOTE SPEAKERS:
Kiss and Tell: the Inside Story of Modern Dating

Mary Balfour, author of Smart Dating, arguably the most experienced matchmaker and dating coach in the UK, with over 30 years of experience in the dating industry, gives us the inside story of modern dating. What have the changes and trends throughout the times been and how they affect us today. What can we learn from the past and how might it help us going forward.
The Trials and Tribulations of Online Dating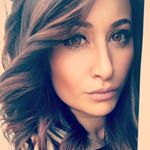 Danny Andrea is a tax lawyer turned chocolate mistress who's love life has been as colourful as her employment career. Danny has previously written a successful blog on her real-life dating experiences; "Danny's Dirty Thirty" which reached audiences worldwide. Due to the success of the blog, Danny has now written a book, detailing the trials and tribulations of her dating life and one particular long-term encounter. The book, entitled 'The Lobster', is due to be published later this year, get a preview to her book at the fair.
The Psychology of Dating: The Myth of Love at First Sight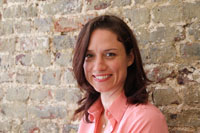 Madeleine Mason MBPsS, is a dating psychologist and director of PassionSmiths, shortlisted multiple times for best dating expert of the year, will be sharing insights around how dating works from a psychological point of view. Why so many people struggle with finding long term love, what can be done about it, and why the myth of love at first sight get's in the way of finding love
With over 30 dating experts and professionals, there will be plenty of advice and support.

Get a free photoshoot with make-up and hair styling, free coaching taster sessions, learn first hand how to best find love with no obligation to buy stuff or sign-up to anything. Simply absorb which services, professionals, courses, workshops and books that you need to know about in order for you to get the most out of your dating life, whether that be finding the love of your life or gaining confidence in dating. Try any of the many seminars and workshops availble.
SEMINARS:
Attract a partner in one second: dress to impress Sophie Thorpe, founder of YourStyleSister

Unleash your love-ability Helen Rice, founder of BeLOveCurious

Creating realistic expectations Genevieve Zawada, CEO of Elect Club

Stand out from the dating crowd: The art of profile-writing Laura Gub, Owner of BrandYouMax

How to attract the right partner for you Ane Auret, award-winning dating coach

What's with the swipe? The science behind it Jo Hemmings, award winning dating coach & author

Alternative rules to conventional love Helen Croydon, founder of PartTimeLove

Dating after divorce Ane Auret, award-winning dating coach

3 steps to mend a broken heart Julia Keller, Transformational Love Coach

1st dates do's and dont's: what really works Mary Balfour, award-winning matchmaker & coach

The secret to securing a second date Genevieve Zawada, CEO of Elect Club

Creating photos with built in swipe-rightness Saskia Nelson, founder of Hey Saturday

Top tips on how to find love offline Hannah Whitehead, founder of Gooddeeddating

Dealing with the Disappointments of dating Helen Rice, founder of BeLOveCurious

Attract the relationship you deserve Elisa Mclean, founder of queek'd

Who am I compatible with? Jacqueline Burns, Head of Matchmaking, Vida Consultancy


The secrets to successful single parent dating Gillian McCallum & Abi Jude, Drawing Down the Moon

From meeting online to loved up and practically married Dimitri Raftopoulos, Founder of The Relationship Works



WORKSHOPS:
Get me Relationship Ready! by Dating Coach Ivona Gordon. Takes a holistic view of your life and gets you mentally starting from scratch.
Loving Intelligently - How and when to follow your head and not your heart by Luke and Rapha Castro of the TV show 'Love Talk':
This is browsing for all things dating in real time - It's the only time you get to meet the people behind the websites.
Get your ticket today!
---
THE PRACTICAL STUFF
There are 2 time slots available, morning and afternoon, see ticket options below for more details.
Morning session starts at 10 a.m., doors open at 9.45, finsihes at 1pm.
The afternoon slot starts at 1.30 p.m., doors open at 1.15pm.
VIP tickets have all day access, a private area, free coaching session and lunch included.
You may purchase 2 standard tickets, however you will need to vacate the building between 1 and 1.30. There are many restaurants nearby so you will be able to get some food. WrapItUp! have offered ticket holders a £5 meal deal on the store at 19 Goodge Street. You will get a voucher when you register at the fair.
Otherwise the fair has a cafe where you will be able to buy refreshments.
This event is for anyone who is single and looking for long-term love, regardless of whether you are starting out on your dating journey or starting over.
The program is pretty tight, you will need to get there on time to get the most out of it. It will be best to browse the program before you arrive so you can select beforehand what you want to see. Timings for the seminars, keynote speakers and workshops will be confirmed a week before the event, see the website for details: http://ukdatingfair.co.uk/program
If you have any further questions, please do hesitate to get in touch.
We look forward to seeing you there.
---
This event is hosted and organised by the Dating Industry Professionals Network (DIPN).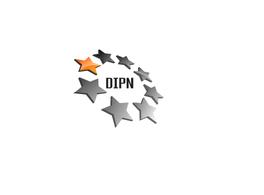 Organiser of The UK Dating Fair