Description
For the first time, the UK Softwood Conference is celebrating International Women's Day.
The UK Softwood Conference is an annual event organised by the Timber Trade Federation. Hundreds of leading suppliers, importers and traders gather to present and discuss updates on the softwood market. This year, we are also supporting International Women's Day.
International Women's Day is a global day celebrating the social, economic, cultural and political achievements of women. As part of this celebration Joanna Foat, author of 'Lumberjills - Britain's Forgotten Army' will be talking about her book. Joanna discovered the story of the Lumberjills while she was a PR consultant for the Forestry Commission. She spent four years researching and travelling the country to meet over sixty Lumberjills. These women replaced the men who had answered the call to war. They carried out the arduous tasks of felling, shedding, loading lorries and trains and sawmilling timber all over Scotland. A large percentage of this was mining timber, used to keep Britain's engine turning during these difficult times.
Pre-order your copy of the book here.
The UK Softwood Conference 2019 is kindly sponsored by James Latham Plc.
Tweet us at @TimberTradeFed using the hashtags #UKSWC2019 and #BalanceForBetter
Let people know you're attending!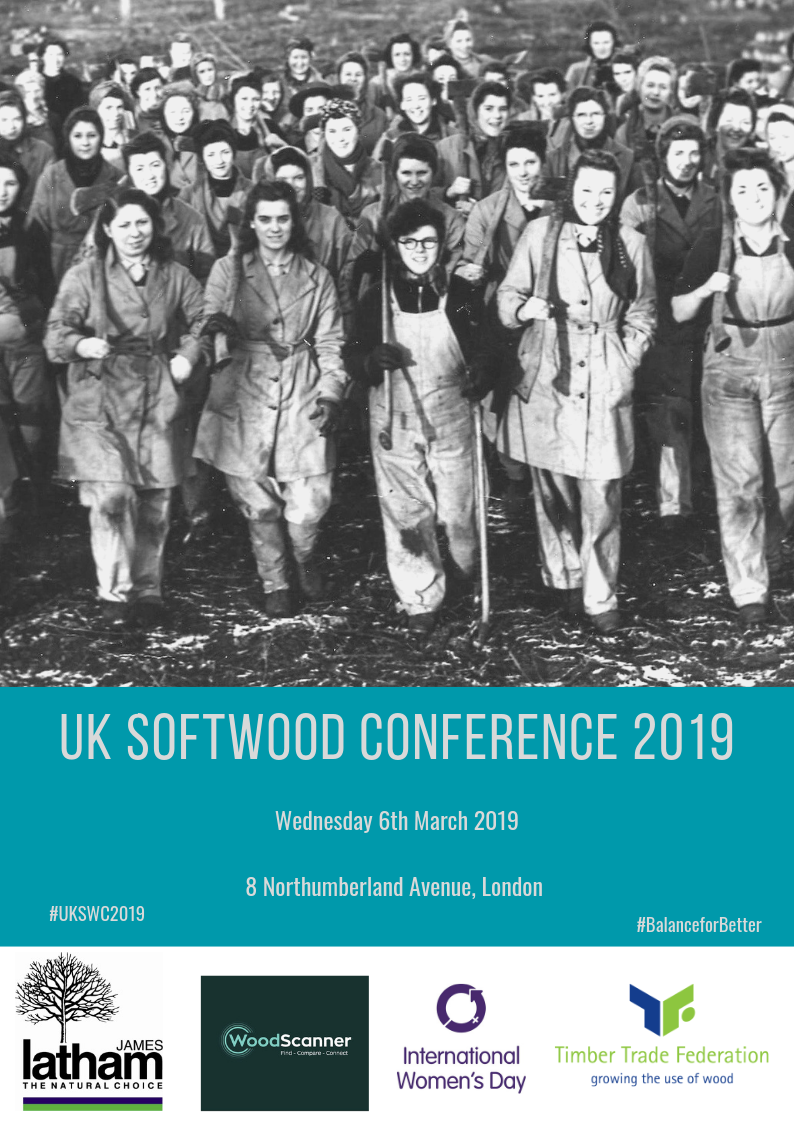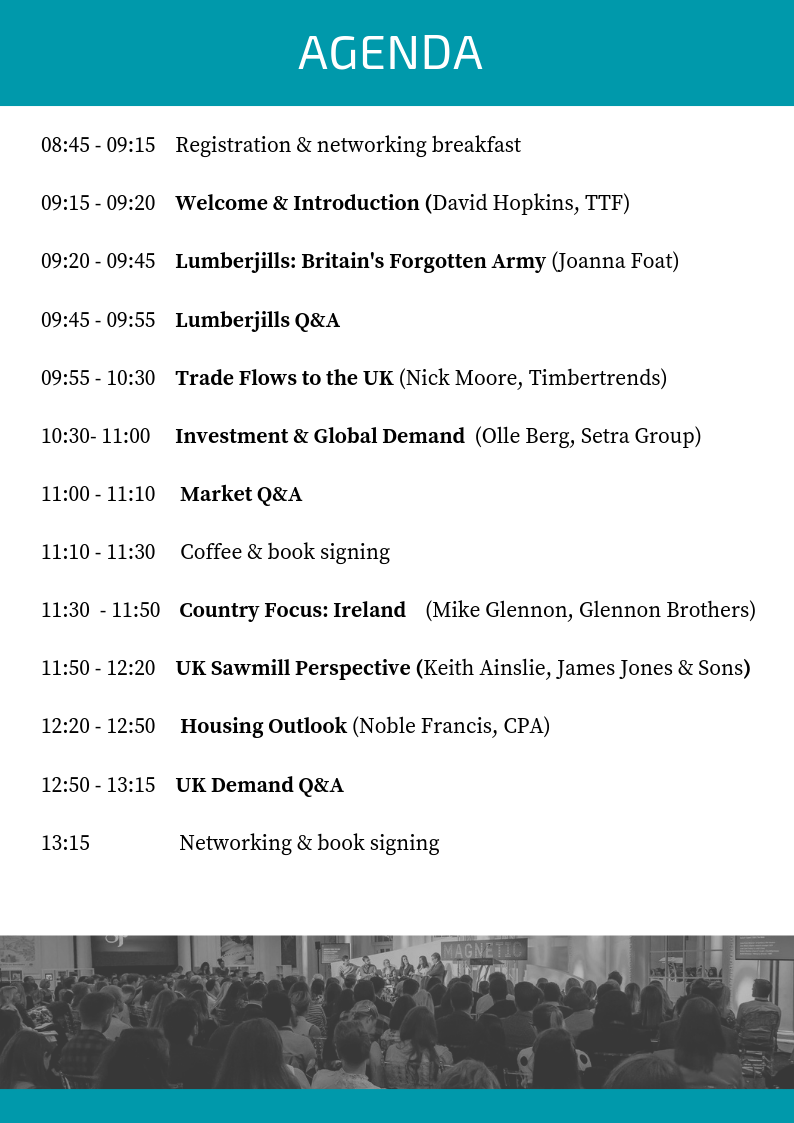 Download the agenda as a PDF here.