Location
Perkbox
The Happiness Lab
20-22 Tudor Street
St. Paul's
EC4Y 0AY
United Kingdom
Description
Join three of the UK's most successful visibility experts for the ultimate day long masterclass on how to raise your profile and increase sales.
This workshop is for anybody struggling to drive traffic to their website, secure new clients and customers, or failing to stand out in a crowded market.
Learn how to build brand kudos and position yourself as the leader in your field with Publicist to the stars Jessica Huie MBE. Learn what it takes to build a million pound blog and master social media with Entrepreneur and author Natasha Courtenay Smith. And discover the secrets of how to turn your website into a traffic attraction machine and how to turn your website visitors into customers.
With a day long crash course on PR, marketing, SEO, blogging, video in the digital space and social media, you'll emerge equipped to get more clients and customers, more profile and visibility, build your brand, become known and ultimately grow your business.
The Three Experts...
Jessica Huie MBE: JH Public Relations
Founder of JH Public Relations (JHPR.co.uk) a PR agency representing inspiring entrepreneurs
and personalities. JHPR's roster has included Samuel Jackson's Glittering Stars in Dessert Nights event, Kelly Rowland and former Dragon's Den star Hilary Devey. Jessica is a former winner of the Daily Mail's Enterprising Young Brit award and labelled one of Britain's Most inspiring entrepreneurs by the Evening Standard, Sitting on Glamour Magazine's Power List
as one of the UK's most influential women, Jessica will share the tools needed to generate your own publicity and raise the profile of your business on a limited budget.
Jessica says;
"For most business owners and experts, identifying a newsworthy angle before pitching to media, is the most challenging step in raising your profile and securing media coverage. It's not enough to tell a journalist about your business, you need to communicate what makes your business notable – you need a hook. Your 'hook' is the thing which will hook the media into wanting to write about you, and as a result, customers want to buy from you.
Most people are so busy running their business that they are blind to the elements of their brand which are most newsworthy."
This section of the masterclass will cover;

Which elements of your business or brand will be most appealing to journalists

What your personal business/brand 'hook' is

How to implement newsworthy partnerships or create events which will get the media writing about you

How to create a PR campaign which will create visibility for your business/brand on and offline

How to use media coverage to increase sales

How to pitch to journalists

How to maximise your media coverage

How to create a press release & biog
Julie Hall: Founder of The School of Marketing
Julie is the award winning founder of the School of Marketing, a London based training company for small business owners and sole traders. Prior to starting The School of Marketing, Julie was the founder of Women Unlimited, one of the UK's most popular women in business websites and she owns and runs Springmedia, a Surrey based boutique web design agency.
Julie will share with you how to turn your website into a marketing machine that brings you new business over and over again.
Julie says;
"Having a website is only the first part of building your online presence. So often business owners miss out by not being strategic with their website and think that just having one is enough. You have 20 milliseconds to make an impression on your visitor. Firstly you want to make sure that impression is a good one. Secondly you want to make sure you have the ability to build an ongoing relationship with them so that they will come back again and again."
During her sessions, Julie will cover
Search Engine Optimisation
How to get traffic to your website from google
Favourite keyword tools to discover what your customers are searching for
How to get more links to your website
How to monitor your progress
Turn your website into a marketing machine
What every website needs to become a high converting website
How to connect and engage with your customer through your website
How to use your website to build your credibility
Creating an irresistible personal brand
What it takes to create an irresistible personal brand

What makes you irresistible?
Crafting your brand story
How to make sure your brand comes through in everything that you do
Connecting & building relationships with influencers
Natasha Courtenay-Smith: The Million Dollar Blog
Natasha is a former newspaper journalist and an award-winning entrepreneur and digital strategist. Having started, grown and sold an online business, she works with clients to help them master the combined power of digital marketing, content marketing and mainstream publicity to become better known for what they do for ultimate visibility, recognition, clients and success. Her work includes communications strategy, PR strategy, web design and social media marketing. Her book, The Million Dollar Blog, is published by Piatkus.
Natasha says: "What is brilliant about living right now in time is that anyone can, with very little funding and minimal time, start using content to get themselves seen online and the benefits are immense, from increased SEO for your website to being seen as an authority and standing out at what you do."
During her sessions Natasha will cover:
How to blog for your business:
Authority blogging and business blogging, what is it and how do you do it?
What to consider when writing & writing for online tips.
Social media:
Which networks, and key overview of two main networks, Facebook and Instagram for business.
Using video in the digital space:
Why video, live video versus edited video, tips about presenting and what to say.
With thanks to our venue sponsor: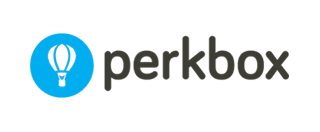 Perkbox is a cloud-based employee perks and engagement platform for businesses of all sizes, giving employers and employees a range of great perks, social reward and recognition tools and health and wellness platforms that help promote the financial, emotional and physical wellbeing of their team. To learn more send an email to hello@perkbox.co.uk' or call us on 0208 396 6812