Refund policy
Contact the organizer to request a refund.
Eventbrite's fee is nonrefundable.
A 2- day Masterclass of clearing your 7 Chakras from the belief systems, mental habits and fears that are holding you back.
About this event
THE ULTIMATE
CHAKRA HEALING MASTERCLASS
with Sacred Activations
A 2- day Masterclass of clearing your 7 Chakras from the belief systems, mental habits, and fears that are holding you back
Incorporating the power of Sacred Activations to Caroline Myss's Chakra Energy System
Facilitated by Tamra Oviatt
For everyone seeking to live lighter, happier, and more at ease.
Are you looking for a fast, easy, and powerful process to address your personal issues and problems in life?
I invite you to join me in my 2-day Ultimate Chakra Healing Masterclass designed to un-block different areas in your life where you feel stuck, unmotivated, and emotionally drained.
This process aims to restore your Chakra Energy System to its pure radiance and go deeper to the subconscious root of your problems and issues via your 7 Chakras and the belief systems related to each of them.
Why do you need to cleanse, heal, and light up your Chakras?
* Help you push past the belief systems that are holding you back;
* Overcome recurring issues and fears;
* Revive your vitality, drive, and motivation for life;
* Improve your relationship with your emotions;
* Renew your body, mind, and spirit; and
* Experience your most personal growth and expansion.
What makes this Masterclass powerful?
* This is a potent process of Subconscious Metaprogramming with Sacred Activations that incorporates Carolyn Myss's Chakra Energy System;
* This removes emotional issues and energy blockages from your 7 Chakras, while addressing the subconscious beliefs specifically related to each of these Chakras;
* This process works deeply on different layers of your issues and fears to bring you permanent healing and transformation in an upward spiral;
* This is powered by the Source God Energy, the highest and purest energy in the universe, which knows exactly what and where you need to heal;
* This is a FAST and EASY process – it doesn't take 21 days or more to change your subconscious programming. Once you receive the sacred energies, they keep working on you for days, weeks, even months.
You'll get lifetime access to the replay, so you can listen to it all over again anytime you need it.
Get unstuck in every area of your life and start shifting.
DAY 1: Root Chakra, Sacral Chakra, Solar Plexus Chakra and Heart Chakra
DAY 2: Throat Chakra, Third Eye Chakra and Crown Chakra
Imagine how your life will be without those beliefs, thoughts, and fears that hold you back.
REGISTER NOW!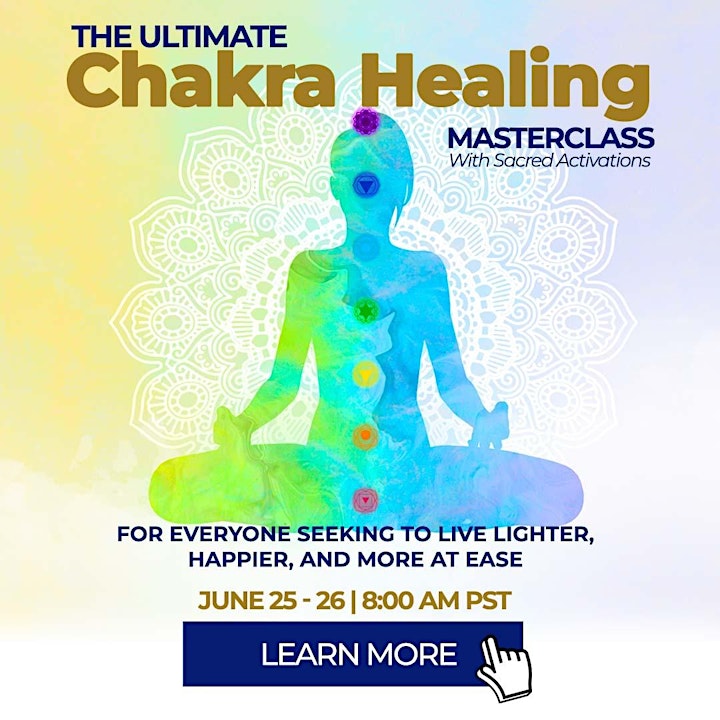 BECOME ONE OF THOSE WHO HAVE ALREADY SHIFTED THEIR LIVES THROUGH SACRED ACTIVATIONS!
Carla Thompson
★★★★★
Thank you Tamra for all of your ongoing support. I will say that the activations have moved me through so many challenging times last and this year. So much has changed in my life, my life has actually become a Tabula Rasa, a blank slate, and actually created a reset in my life on so many levels. I am about to move into a new level of service, which I would not have been able to achieve without first clearing old energies - opening me up for the new, expansive ones. I know there is more work to do, but Sacred Activations moves a person through life change carefully and in a beautiful manner. Of course, Tamra's high level of intuitive skills guide her to just the right Activation, in the right moment, for each and every person. This is customized healing with God-Source, and Tamra is the best Facilitator Ever.
Sophie Lacroix
★★★★★
I recently started using sacred activations on a regular basis. I'm a person who has a very intrusive mind, who does not listen to her intuition and who has very little feeling. I'm often in control and in expectation. When I started listening to the sacred activations I felt like nothing was happening and when I got to some activations tears flowed profusely while listening. I realized then that I felt and released myself. I also feel that an energy of hope is more present. There are so many activations that I want to experience!! Thank you for this easy to apply and powerful technique. Gratitude and love!!