Description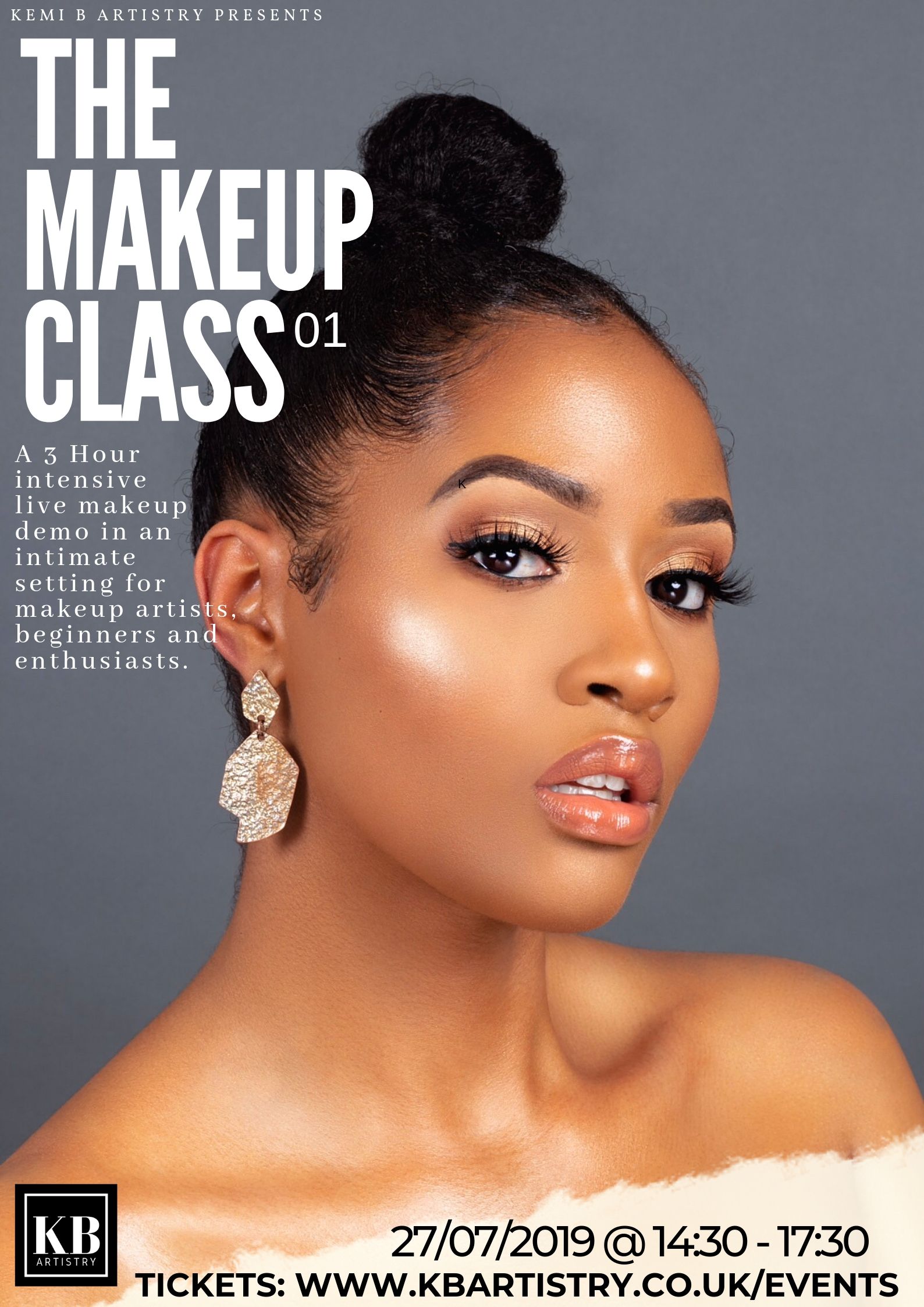 This class aims to teach you all the basics and the complexities of makeup in an intimate, comfortable setting. Suitable for novices and advanced makeup artists- I will break down every step of my makeup application process in an engaging interactive class. I will be sharing my makeup secrets, tips and tricks. My idea is to ensure that everyone leaves this class with a newmakeup style, tips and understanding. I think product knowledge is imperative as is the understanding of how and why I opt for certain products over others. All students will receive a complimentary complete physical product list, skin prep guide and a mini sponsored gift bag.
The class consists of a intensively detailed live demonstration of makeup application on a model. The process from inception; covering skin preparation, skin type, and skincare right through to finishing and setting makeup effectively. There will be frequent opportunities to ask questions if you need further clarification or are unsure on steps covered which is why i am adamant that this be an intimate class. Whether you want to start your journey to be one of the best makeup artists or you are an existing makeup artist want to build on/add to existing knowledge you have OR you just want to know how to apply your own personal makeup better- this class will change your application and makeup knowledge for the better.
WHAT WILL BE COVERED IN THE CLASS:
- Skin preparation: what products to use to prepare skin and create a nourished and supple base for makeup
- Creating brow shape, keeping brow hairs in place and how to create brows that suit the face
- Eyes: How to do a sultry eye shadow look, step by step guide of how to do apply eyeshadow
- Base: Creating a flawless skin base with foundations, concealer and powders
- Highlighting and contouring to create depth definition and change/accentuate face shape
- Setting using loose and pressed powders and sprays/mists to keep makeup in place
- How to highlight using loose and pressed powders, positioning of highlighters to compliment face and creating glass skin effect
- Creating a Demi-matte and dewy skin like finish
- What tools and brushes to use for makeup application
- How to accentuate the best features on a face
EXTRA INFORMATION
- This class is BEGINNER and ADVANCED friendly
- Canapes and drinks will be provided
- There will be a 30 minute intermission mid session for food etc
- Mini sponsored gift bag for each attendee
- Product list and skin preparation guide for each attendee
- Please arrive on time to avoid disrupting other students.
- Email Kemibartistry@yahoo.com for any enquiries