Description
Dates: Saturday 1st July, 9.30am – 4.00pm & Sunday 2nd 10.30-4pm
£37.50 per day includes original pattern plus 15% off all purchases inc fabric, mesh, zips etc
Both days need to be attended to finish bag!
Take this two day workshop with Jo and learn the secrets to making bags that look like you bought them -- not like you made them!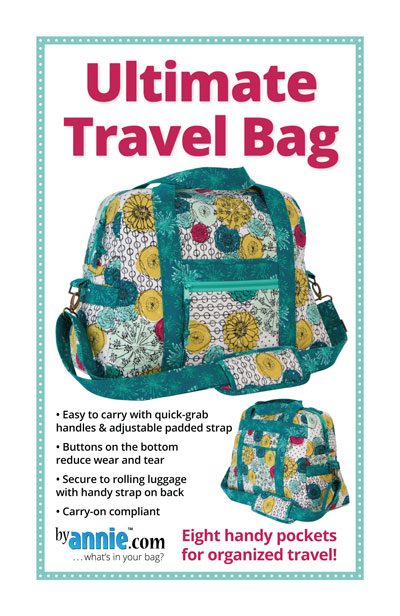 Jo will share techniques for working with Soft and Stable, installing zippers, making adjustable carrying straps, and more. The perfect travel companion, this functional bag from ByAnnie.com is carry-on compliant and sure to turn heads wherever you go. With a zippered and slip pockets on the front, back, and ends as well as a full zippered pocket and three more slip pockets inside.