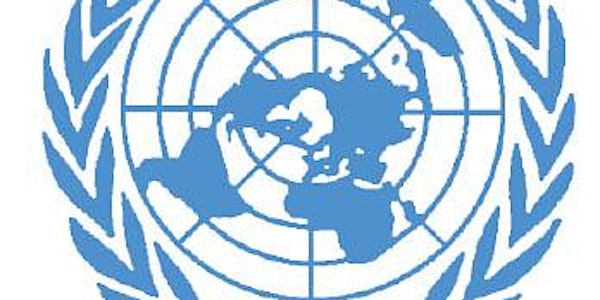 The UN, the UK and people with disabilities: who's listening?
Location
Room 4a
House of Lords
London
SW1A 0PW
United Kingdom
Description
Speakers
Baroness Campbell of Surbiton DBE (chair)
Rebecca Hilsenrath, Chief Executive, Equality & Human Rights Commission
Debbie Abrahams, Shadow Secretary of State for Work and Pensions
Kamran Mallick, Chief Executive Officer, Disability Rights UK
BACKGROUND
The UN Convention on the Rights of Persons with Disabilities (CRPD) sets out what human rights mean in the context of disability. The first human rights treaty of the twenty-first century, it represents a major step towards realising the right of disabled people to be treated as full and equal citizens. By ratifying the CRPD in 2009, the UK is committed to promoting and protecting the full enjoyment of human rights by disabled people and ensuring they have full equality under the law. The Convention covers a wide range of areas including health, education, employment, access to justice, personal security, independent living and access to information.
In 2017, the UK government's submission to the UN's Committee on the Rights of Persons with Disabilities was poorly received. Theresia Degener, the Committee's chair stated that the UK Government has "totally neglected" disabled people. Ministers were accused of misleading the public about the impact of Government policies by refusing to answer questions and using statistics in an unclear way. Ms Degener told them: "Evidence before us now and in our inquiry procedure as published in our 2016 report reveals that social cut policies have led to a human catastrophe in your country, totally neglecting the vulnerable situation people with disabilities find themselves in." The CRPD has previously said the Government's welfare cuts have resulted in "grave and systematic violations" of the rights of disabled people – a claim opposed by ministers but backed by UK courts.
Judges have ruled that three of the Government's flagship welfare policies are illegal because of the impact they have on disabled people and single parents. In January 2016, the Court of Appeal declared the so-called "bedroom tax" unlawful because of its consequences for disabled children, as well as victims of domestic violence. Sanctions imposed on people who refused to take part in the Department for Work and Pension's "back to work" schemes were also thrown out by Court of Appeal judges in April 2016. And in June 2017 the High Court said the Government's benefit cap is unlawful and causes "real misery for no good purpose".
Responding to the Committee's report, David Isaac, Chair of the Equalities and Human Rights Commission stated ""This is a damning assessment by UN experts of the failure to protect disabled people's rights across many areas of life in the UK. We have long urged the Government to make changes and the UN recommendations are further proof that immediate action must be taken. Drastic cuts to health and social care budgets have had an impact on disabled people's ability to live independently; barriers to accessing justice persist and there are significant gaps in legal protection for disability rights. If government is serious about delivering a fair and equal society it must involve disability groups to help design and implement new policies to ensure that disabled people are no longer treated like second class citizens. We stand ready to work with the UK and devolved governments, as well as Disabled People's Organisations, to ensure that disability rights are prioritised."
With mounting calls for the UK government to justify its historic membership of the UN Security Council, it seeks to hold high its human rights record as an indicator of its support of the ideals of the United Nations. However, whether driven by calls for austerity towards funding requests or ideologically driven policy, those people with disabilities have been losers. This meeting sets out address this issue.