Curator of the V&A exhibition Kimono: Kyoto to Catwalk Anna Jackson joins us in conversation with kimono designer Jotaro Saito
About this Event
Against the backdrop of the ongoing exhibition at the V&A, Kimono: Kyoto to Catwalk, its curator and Keeper of Asian department, Anna Jackson, will be in conversation with Kimono designer Jotaro Saito, who will join from Japan. The two will talk about the exhibition, how they met, and about Jotaro's convicition that the kimono is an everyday object of fashion that fits into modern life. In following the notion of a total look, in which the designer creates the garment, obi, and all the accessories, the session will explore what this philosophy means in practice for Jotaro Saito's designs.
Anna Jackson is Keeper of the Asian Department at the Victoria and Albert Museum. A specialist in Japanese textiles and dress, she has written widely on the subject and is the curator of the exhibition Kimono: Kyoto to Catwalk and editor of the accompanying publication. Her other major research interest is the cultural relationship between Asia and Europe, and in 2004 she was co-curator of Encounters: the Meeting of Asia and Europe 1500-1800.
Jotaro Saito is a kimono designer and textile artist born in Kyoto to a family of textile dyeing artists. He has spent his career exploring the kimono as a fashion item for the modern age, matching the spaces we inhabit and ways that we live. Taking inspiration from the 'street', Saito's collections are regularly shown at Tokyo Fashion Week and are still made using the traditional and time-consuming method of hand-drawn yuzen dyeing.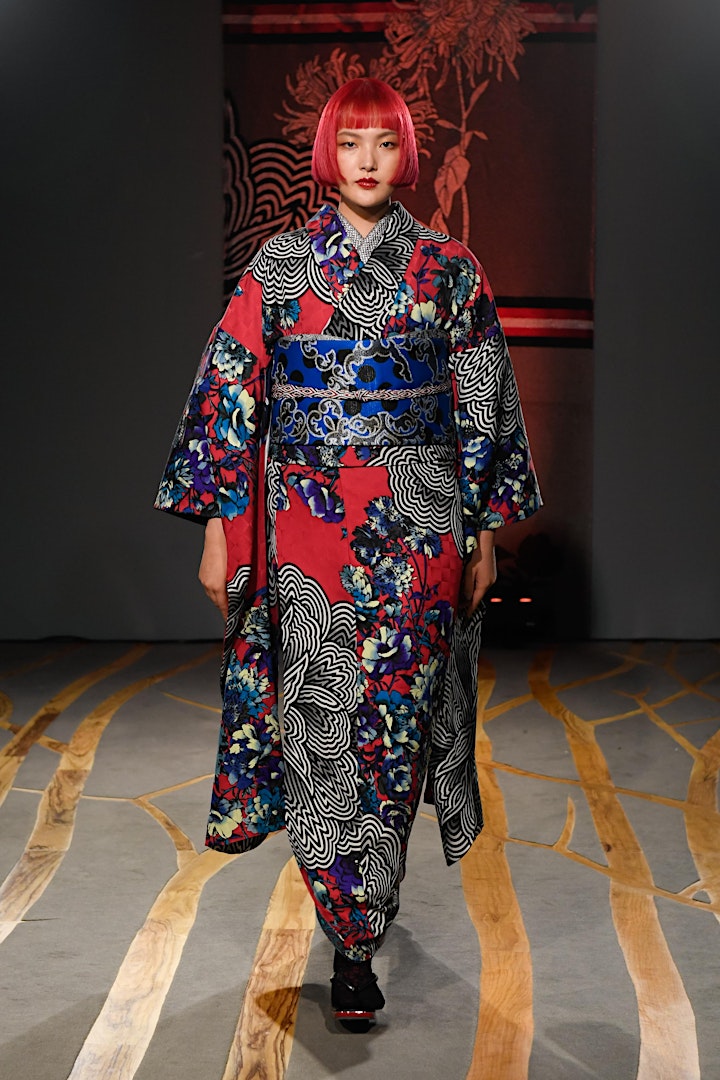 Kimono, designed by Jotaro Saito for the 'Misty Empire Collection Show' 霧の帝国コレクションショー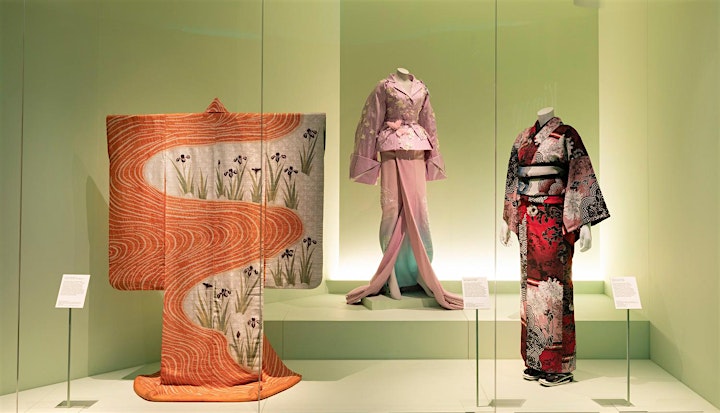 Display case from Kimono: Kyoto to Catwalk. Image courtesy of the Victoria and Albert Museum